ALLMAN BROTHERS BAND Add 11th Beacon Theatre Show, 3/17
The ALLMAN BROTHERS BAND have announced an 11th and final show at their yearly March residency at New York City's Beacon Theatre, an annual tradition that started in 1989. The iconic Rock & Roll Hall Of Fame inductees and Grammy Lifetime Achievement Award-winning group have added a special St. Patrick's Day (Sunday, March 17) show, with an early start time of 7:00PM. The group's annual NYC residency will now encompass 11 shows at the Beacon between March 1 and 17. Tickets for the 3/17 show will go on sale Friday, February 1 at 9:00AM Eastern. Use any American Express Card to purchase tickets before the general public Thursday, January 31 10AM through 10PM ET.
As a special treat for concertgoers, the first 2200 fans who have not already read GREGG ALLMAN's best-selling autobiography MY CROSS TO BEAR will receive a free copy, courtesy of MSG and LiveNation. Released 5/1/12, the revealing and poignant book tells the whole story of the legendary ALLMAN BROTHERS BAND founder, and was cited by Rolling Stone at #20 in their "25 Greatest Rock Memoirs Of All Time" piece last year. The ALLMAN BROTHERS BAND first began performing their annual multi-night engagements at the Beacon in 1989, with few exceptions, and have now performed there 211 times so far. The
Beacon Theatre
shows traditionally mark the beginning of a busy year for the group, which consists of
Gregg Allman
(vocals and keyboards), BUTCH TRUCKS (drums and tympani), JAIMOE (drums), WARREN HAYNES (vocals, lead and slide guitar), DEREK TRUCKS (slide and lead guitar), OTEIL BURBRIDGE (bass) and MARC QUINONES (congas and percussion).The
Beacon Theatre
shows are a rite of passage for the group's fans, who have sold out
The Venue
over 210 times since 1989. High-caliber guests are often invited to sit in with the group, and highlights have included Eric Clapton, Bob Weir, Phil Lesh, Bruce Hornsby, Billy Gibbons, Jimmy Herring, Widespread Panic, Taj Mahal, Johnny Winter, Boz Scaggs, Grace Potter, the Asbury Jukes Horns, Kid Rock, Buddy Guy, Hubert Sumlin, Sheryl Crow, Dr. John, Bruce Willis and Bernie Williams, among many others.In 2012, the ALLMAN BROTHERS BAND celebrated "The Year of the Peach," marking their 43rd anniversary as a group. Of the group's final night at the Beacon last March, Rolling Stone's David Fricke said the "the
Finale
was the contemporary Allmans at their finest...the hammer and sizzle of 1969's 'Dreams'...then a long buoyant chunk of Peach's 'Mountain Jam,' with heavy detours through 'Smokestack Lightning' and Led Zeppelin's 'Dazed and Confused.'" He added that the "group responded with a determination to excel, surging in empathy, improvising with furious glee. But the 43-year history of the Allman Brothers Band is one of magnificent peaks under stress, in the constant face of trial. Their closing night at the Beacon for 2012 was another high in that tradition (3/26/12)." In a 2009 Beacon review, Jim Farber of the New York Daily News said, "...fans had no shortage of solo derring-do to bask in. The ones in a number like 'Blackhearted Woman' came so fast and furious, they threatened to levitate the theater...The group's peak, however, came in 'Mountain Jam,' which...presented The Allmans at both their most abstract and their most forceful. It's a piece rooted in key parts of rock and blues history, yet, in its evolving form, leaves them open to the future (3/10/09)." Beyond their Beacon shows, the group has been invited by
Eric Clapton
to perform one night at his annual "Crossroads" benefit show April 12-13 at Madison Square Garden and they'll headline two nights at the Wanee Festival in Live Oak, FL April 19-20, which the group organizes itself. Wanee launched in 2005 and has featured bands like Widespread Panic, Robert Plant, The Black Keys, Furthur,
Bob Weir
& Ratdog, Steve Miller, Doobie Brothers, O.A.R., Grace Potter, Galactic, Stephen Stills,
Little Feat
and more.
DATE

CITY

VENUE

Fri

3/1

New York, NY

Beacon Theatre

Sat

3/2

New York, NY

Beacon Theatre

Tue

3/5

New York, NY

Beacon Theatre

Wed

3/6

New York, NY

Beacon Theatre

Fri

3/8

New York, NY

Beacon Theatre

Sat

3/9

New York, NY

Beacon Theatre

Tue

3/12

New York, NY

Beacon Theatre

Wed

3/13

New York, NY

Beacon Theatre

Fri

3/15

New York, NY

Beacon Theatre

Sat

3/16

New York, NY

Beacon Theatre

*Sun

3/17

New York, NY

Beacon Theatre

Fri

4/12

New York, NY

Madison Square Garden - Crossroads Benefit

Sat

4/13

New York, NY

Madison Square Garden - Crossroads Benefit

Fri

4/19

Live Oak, FL

Wanee Music Festival

Sat

4/20

Live Oak, FL

Wanee Music Festival
For more information, visit:
More Hot Stories For You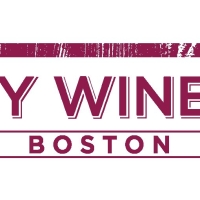 City Winery Boston Celebrating 5th Anniversary With Diverse Attractions In Coming Months

November 28, 2022

City Winery Boston, celebrating its 5th anniversary, announced a series of new shows over the next several months that showcase the diverse entertainment offerings at one of the city's premiere venues.
---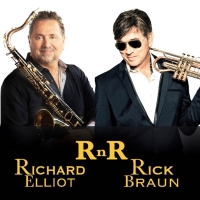 King Center & Brevard Music Group Announces R N R - Richard Elliot & Rick Braun This April

November 28, 2022

The King Center for the Performing Arts along with Brevard Music Group / Regalitos Foundation announces a new show coming to the King Center! "R n R – Richard Elliot and Rick Braun" performing LIVE at the King Center on Saturday April 1 at 7:30 PM.  Tickets on sale this Friday!
---
Gamelan Kusuma Laras Presents Its December Klenengan

November 28, 2022

Gamelan Kusuma Laras presents an evening of Javanese music for the public in the klenengan format. 
---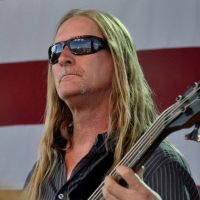 Music Industry Veteran Kevin Kraybill Dies At 58

November 28, 2022

Kevin Kraybill, veteran musician and president of 13 Music Ltd, died Sunday morning at age 58, due to a heart attack in Albuquerque, New Mexico.
---
Shania Twain Releases New Version of 'COME ON OVER' Featuring Elton John, Chris Martin, and More

November 27, 2022

Apple Music is getting into the giving spirit this holiday season with the return of From Apple Music With Love, a special countdown to the holidays. Each day at 8:00a PST from November 25 - 30, Apple Music subscribers will receive exclusive gifts from some of the biggest and brightest names in music, stamped with love and ready for unwrapping. 
---