Photo Flash: Princeton Ballet School's AN EVENING OF DANCE Summer Intensive
Every year, Princeton Ballet School hosts international talent at its studios in Princeton through its summer intensive program. Scroll down for photos from the program's culminating performance, An Evening of Dance, at the Berlind Theatre. Plus, see photos of the students in the studio and on Princeton University's campus, where they stayed in the dorms for the 5-week program.
For the past 32 years, Princeton Ballet School, the official school of American Repertory Ballet, has welcomed ballet students from across the United States and around the world to its Summer Intensive program. Princeton Ballet School's Summer Intensive is one of the oldest and most selective in the country. The 95 dancers, who auditioned this past winter, come from across the United States and from Canada, China, Italy, Japan, Norway, Spain, and South Africa. The students live in dorms on Princeton University's campus and train daily at the Princeton Ballet School's location in the Princeton Shopping Center.
Robertson and American Repertory Ballet (ARB) Artistic Director, Douglas Martin directed the Summer Intensive. Carol Bellis, long-time Princeton Ballet School faculty member, is Princeton Ballet School's Summer Intensive Coordinator, acting as the liaison between faculty, students, resident assistants, and parents for the Summer Intensive in Princeton as well as the Summer Intensive Intermediates program for 11-14 year olds, held at Princeton Ballet School's Cranbury location, and the Summer Intensive Juniors program for 8-10 year olds, held on campus at Princeton University.
Ballet faculty members included: Douglas Martin, Mary Barton, Kathleen Moore, and Maria Youskevitch. Martin danced with Joffrey Ballet and ARB, and is now Artistic Director. Barton also danced with the Joffrey Ballet and ARB and is Ballet Master and Resident Choreographer. Moore is a former principal ballerina with American Ballet Theatre and a company teacher for ARB. Youskevitch, daughter of the legendary Igor Youskevitch, was a soloist with American Ballet Theatre, and was recently honored by ARB and Princeton Ballet School for her service here.
These Princeton Ballet School faculty members were joined by guest ballet teachers Kirk Peterson and Trinette Singleton. Peterson had a distinguished, evolving career with American Ballet Theatre as principal dancer, choreographer, Artistic Director of ABTII, Ballet Master, Principal Character Artist and as Master Teaching Associate. He was also Artistic Director of the Hartford Ballet for five years. Singleton began her professional career with the Joffrey Ballet in 1965, and toured throughout the U.S., Canada, and Europe performing in ballets by notable choreographers such as Joffrey, Arpino, Ashton, Balanchine, Cranko, DeMille, Jooss, and Tudor. In 1967, she performed in the multi-media ballet, Astarte, created for her by Robert Joffrey, and became the first dancer to appear on the cover of Time Magazine.
In addition to their full schedule of ballet classes, students were immersed in other genres of dance and participated in a choreographic workshop led by Janell Byrne, a Juilliard graduate and well-respected choreographer. Theater dance classes were offered by Princeton Ballet School alumnus Michael Mindlin, who was recently featured in Broadway's "Bring It On, The Musical", and resident PBS musical theater dance teacher Geoffrey Doig-Marx. Modern dance classes in Merce Cunningham technique also expanded the students' horizons. These classes were taught by guest teacher Rebecca Chaleff, another Princeton Ballet School alumna, who is currently a dancer with Molissa Fenley and a graduate student in the Ph. D. program in Theater and Performance Studies at Stanford. Chaleff studied with Merce Cunningham for several years before his death and was involved in reconstructive workshops and performances with the Cunningham Repertory Understudy Group.
Students also spent a portion of their days rehearsing for the Summer Intensive's culminating performance, An Evening of Dance. This gives students the opportunity to work with choreographers and rehearsal directors in an environment similar to that of a professional company. An Evening of Dance featured: excerpts of Act II from Swan Lake, staged by Maria Youskevitch; a revival of a work by Mary Barton; and new works by Janell Byrne, ARB company dancer Alexander Dutko, and Princeton Ballet School faculty member Erika Mero.

Students performing a new work by longtime Princeton Ballet School faculty member Erika Mero. Photo Credit: Leighton Chen.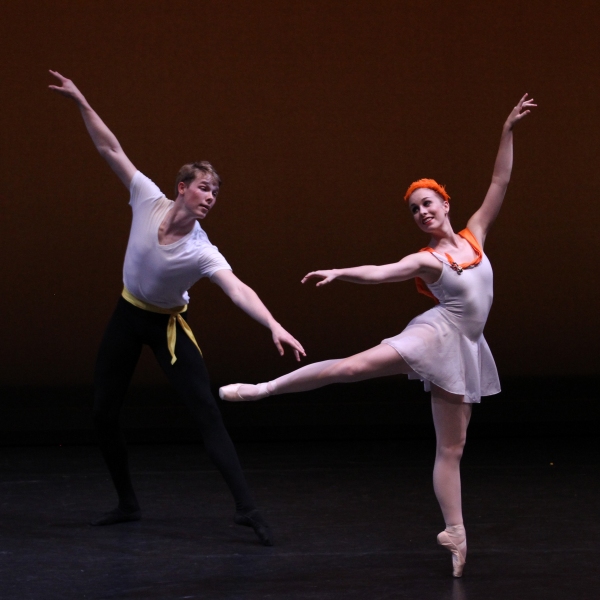 Students performing a new work by American Repertory Ballet Resident Choreographer Mary Barton. Photo Credit: Leighton Chen.

Student performing excerpts from Swan Lake, restaged after Petipa by Maria Youskevitch. Photo Credit: Leighton Chen.

A student working with senior faculty member Maria Youskevitch. Photo Credit: Theresa Wood.

A student works with ARB Artistic Director Douglas Martin. Photo Credit: Theresa Wood.

Princeton Ballet School's Summer Intensive Program. Photo Credit: Theresa Wood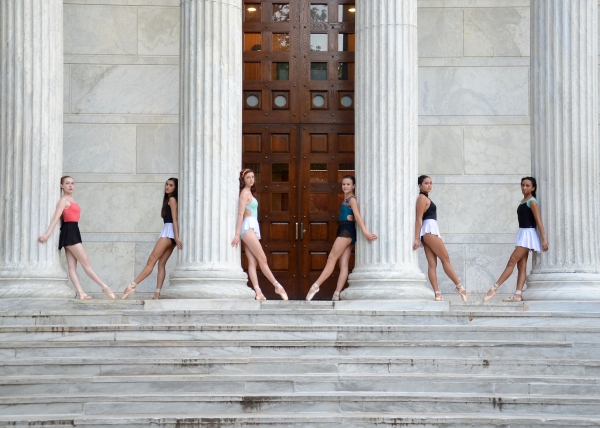 Princeton Ballet School's Summer Intensive Program. Photo Credit: Theresa Wood