Guest Resident Choreographer Pam Tanowitz Choreographs New Work of Bach
Pam Tanowitz has begun to choreograph a dance on the Paul Taylor Dance Company (PTDC) to the music of Johann Sebastian Bach as a Guest Resident Choreographer of Paul Taylor American Modern Dance (PTAMD). Ms. Tanowitz was selected by Paul Taylor prior to his death in August. Her new work will premiere as part of Orchestra of St. Luke's Bach Festival next June, and will then be part of PTAMD's Fall Lincoln Center Season.
As a Guest Resident Choreographer, Ms. Tanowitz will be fully embedded into creative life at the Taylor Studios, creating a new piece on PTDC, teaching classes at The Taylor School, participating in free humanities events open to the community regarding her creative process, and more.
"Pam Tanowitz embodies Paul Taylor's commitment to commissioning choreographers who are leading modern dance into an exciting future," said Paul Taylor Dance Foundation Artistic Director Michael Novak. "Her use of traditional forms as a springboard for choreographic invention is renowned within our field, and I am thrilled Paul Taylor chose her make a work on our Company."
Over the past 15 years Ms. Tanowitz has become known for her unflinchingly post-modern treatment of classical dance vocabulary. Her abstract movement challenges stylistic expectations, conventions of composition and the concert-going experience itself.
She was awarded a Bessie Award in 2009, Foundation for Contemporary Arts Award in 2010, Guggenheim Fellowship in 2011, and the Hodder Fellowship from Princeton University in 2013-14. In 2016, Ms. Tanowitz was the Juried Bessie Award Winner for her work "the story progresses as if in a dream of glittering surfaces", and a recipient of the National Dance Project production grant for her work "New Work for Goldberg Variations", a collaboration with pianist Simone Dinnerstein. In 2017, Ms. Tanowitz was chosen as the first female recipient of the Baryshnikov Arts Center's Cage Cunningham Fellowship.
She has been commissioned by the Joyce Theater, the John F. Kennedy Center for the Performing Arts, Bard Summerscape Festival, Vail International Dance Festival, New York Live Arts, The Guggenheim Museum's Works & Process series, Danspace Project, Lincoln Center Out of Doors, Chicago Dancing Festival, Baryshnikov Arts Center, Jacob's Pillow Dance Festival, Duke Performances, Peak Performances, FSU's Opening Nights Series, and the Institute for Contemporary Art/Boston. Her work was selected by The New York Times Best of Dance series in 2013, 2014, 2015 and 2017.
Ms. Tanowitz has also created or set work for New York City Center's Fall for Dance Festival, The Juilliard School, Ballet Austin, New York Theater Ballet and Saint Louis Ballet; and has been a guest choreographer at Barnard College, Princeton University, Mason Gross School of the Arts at Rutgers University, Marymount Manhattan College and Purchase College. She holds dance degrees from Ohio State University and Sarah Lawrence College, and currently teaches at Rutgers.
Previous Taylor Company Commission recipients are Doug Elkins, Larry Keigwin, Lila York, Doug Varone and Bryan Arias, whose dances were presented during the 2017 and 2018 Seasons of PTAMD at Lincoln Center.
Major funding is provided by The SHS Foundation. Leadership support is provided by the Howard Gilman Foundation and Shubert Foundation. Public support is provided by the New York City Department of Cultural Affairs, in partnership with the City Council; and the New York State Council on the Arts with the support of Governor Andrew M. Cuomo and the New York State Legislature.
The Paul Taylor Dance Company is one of the world's most highly acclaimed and sought-after performing arts ensembles. Founded in 1954 by choreographer Paul Taylor, PTDC was led by Mr. Taylor until his death at 88 in 2018, after which dancer Michael Novak became Artistic Director. The Company performs Mr. Taylor's repertoire, comprising 147 dances, as well as those by other choreographers, and has toured to more than 500 cities in 64 countries around the globe. The 2019 Season marks PTDC's 65th Anniversary.
More Hot Stories For You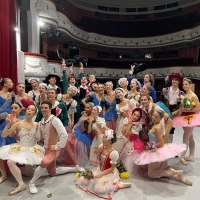 Varna International Ballet and Orchestra to Present Debut UK Tour Featuring SWAN LAKE, GISELLE & More

November 25, 2022

 Raymond Gubbay Limited has announced details for the international soloists who'll be coming to the UK to dance with the Varna International Ballet and Orchestra as the company visits the UK for the very first time in their 75-year history.
---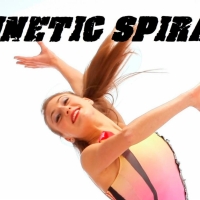 Nai-Ni Chen Announces The Bridge Dance Classes For November 28-30

November 25, 2022

Nai-Ni Chen Dance Company Announces The Bridge Virtual Dance Institute of boundary-breaking dance experiences Free One-Hour Company Classes on Zoom and In Person Open to All Dancers at an Intermediate to Advanced Level November 28 & 30, 2022.
---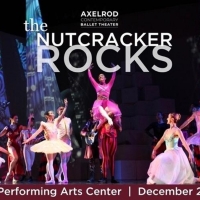 Josh Canfield Joins Axelrod Contemporary Ballet Theater's THE NUTCRACKER ROCKS Beginning On December 2, 2022

November 23, 2022

Josh Canfield, actor and former CBS Survivor contestant will reprise his role as Clara's eccentric rocker Uncle Drosselmeyer in Axelrod Contemporary Ballet Theater (AXCBT)'s THE NUTCRACKER ROCKS! Canfield has appeared on Broadway, Off-Broadway, and at A.R.T., in productions including the Tony Award-winning production of Natasha, Pierre, and the Great Comet of 1812, Doctor Zhivago and the touring Broadway production of Falsettos.
---
Westside Ballet To Present THE NUTCRACKER This Holiday Season

November 23, 2022

The longest-running NUTCRACKER production in SoCal returns beginning Thanksgiving weekend for eight public performances at BroadStage in Santa Monica.
---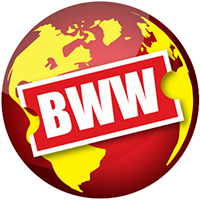 Debbie Allen Dance Academy Presents HOT CHOCOLATE NUTCRACKER

November 23, 2022

Debbie Allen Dance Academy (DADA) presents its award-winning production of 'Hot Chocolate Nutcracker' this holiday season from December 1 - 4, 2022.
---