Photo Flash: MidAtlantic Opera Performs 'Prayer for Peace' Concert
In celebration of World Peace Day and Pope Francis's visit, the MidAtlantic Opera (MAO) donated one-third of net proceeds from "A Prayer For Peace," MAO's inaugural concert on the Perelman Stage of the Stern Auditorium at Carnegie Hall on Saturday, October 17 to the United Nations Human Rights Council (UNHRC) for refugee relief. Check out photos from the concert below!
"A Prayer for Peace" featured classical music selections from composers of Muslim, Jewish and Christian faiths whose music transcends its individual context and gives voice to the composers' visions of peace in response to conflict and violence. The program included the Elegy for cello and strings by Behzad Ranjbaran, selections from Ahmed Adnan Saygun's rarely performed Yanus Emre oratorio, Leonard Bernstein's Chichester Psalms and Ralph Vaughan Williams's Dona Nobis Pacem.
Stephen Lasher, MidAtlantic Opera's President explained the decision to make a significant donation to the UNHRC: "In planning 'A Prayer For Peace,' MAO Artistic Director Jason Tramm chose powerful music rooted in the Muslim, Jewish and Christian faiths that echoes Leonard Bernstein's eloquent response to world violence: 'This will be our reply to violence: to make music more intensely, more beautifully, more devotedly than ever before." During rehearsals, as the Syrian refugee crisis exploded, the tragic headlines that 71 Syrians were found dead in a truck in Austria prompted Pope Francis to call for an end to violence against refugees. It was immediately clear that this was MAO's opportunity to heed the Pontiff's call."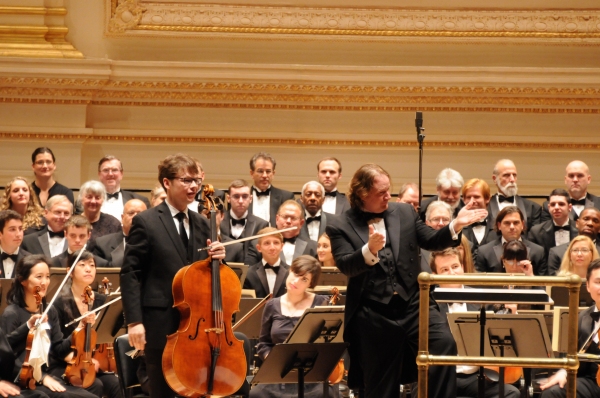 Mihai Marica, Cello soloist and conductor Jason C. Tramm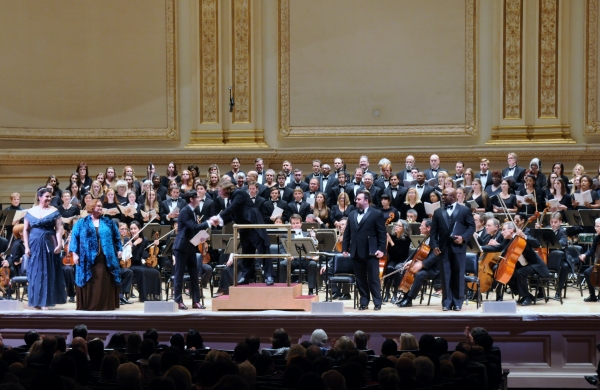 Rochelle Bard, soprano; mezzo-soprano Sara Murphy; countertenor Ray Chenez; tenor Theodore Chletsos; and bass-baritone Kevin Short; MidAtlantic Opera Chorus and Orchestra and Seton Hall University Choir, Jason C. Tramm conductor

Curtain Call and Standing Ovation Jason C. Tramm Conductor, MidAtlantic Chorus and Orchestra and Seton Hall University Choir, featured soloists (left to right) . bass-baritone Kevin Short and Rochelle Bard, soprano

Jason C. Tramm