Photos: Four Students to Take PSO Masterclass with Cellist Zuill Bailey
On Saturday, March 14, at 2 pm, four students will be coached by the world-class cellist Zuill Bailey in PSO BRAVO! Master It!, presented by the Princeton Symphony Orchestra at the Institute for Advanced Study''s Wolfensohn Hall. Mr. Bailey is appearing as a guest soloist with the Princeton Symphony Orchestra the following day in the PSO Classical Series concert Soulful Reflections

. Musicians and music enthusiasts will be fascinated by this public masterclass where major works from the cello repertoire will be refined for performance. BroadwayWorld brings you photos of the students below!
Zuill Bailey possesses a distinctive combination of artistry, technical skill, and charisma which has secured his place as one of the most sought after and active cellists today. He has appeared with the symphony orchestras of Los Angeles, Chicago, San Francisco, Detroit, Indianapolis, Dallas, Nashville, Toronto, Minnesota, and abroad in Israel, Cape Town, and Cuba. He has worked with conductors including Itzhak Perlman, Alan Gilbert, Andrew Litton, and James DePriest, and is renowned for his collaborations in chamber music, with Leon Fleisher, Jaime Laredo, the Juilliard String Quartet, Lynn Harrell, and Janos Starker.
Mr. Bailey will work with Lukas Kebuladze, who will play W.H. Squire''s Danse Rustique, Hans-Derek Yu, who will perform Vivaldi''s Sonata in E Minor, Evan Wood, who will perform Bach''s Prelude and Sarabande from Cello Suite No. 5, and Meggie Loughran, who will play Haydn''s Cello Concerto No. 1 in C Major.
Lukas Kebuladze is a fourth-grade student at St. Matthias Elementary School in Somerset, NJ. He began playing cello at age 5. He enjoys playing in the New Jersey Youth Symphony Orchestra where he is principal cellist. In 2014 Lukas won grand prize at Music-Fest Rising Talent Competition and performed a recital in Merkin Hall at the Kaufman Center in NYC. He is studying with PSO principal cellist Alistair MacRae.
Hans-Derek Yu, is a seventh-grader at Alder Avenue Middle School in Egg Harbor Township, NJ. He has been studying cello since the age of 10 under the instruction of Lynne Beiler. Recently, Hans was the Principal Cellist in All South Jersey Junior High String Ensemble as well as the Alder Avenue Middle School Orchestra. He is also a cellist in the Atlantic Pops Community Band. Hans is also an accomplished pianist, winning the Osaka International Music Competition for piano solo in 2014 and earning a place as a finalist in the Philadelphia Orchestra Albert M. Greenfield Student Competition in 2014 and 2015.
.
Evan Wood is a freshman at Princeton University, studying cello with the PSO''s principal Alistair MacRae. A native of Boston, Massachusetts, he is majoring in Operations Research and Financial Engineering. As a cellist and trombonist, he has soloed with orchestras on both instruments, and was formerly the principal cellist of the Boston Youth Symphony as well as principal trombonist of the Rivers Youth Symphony. A member of the Carnegie Hall''s National Youth Orchestra, he traveled on an eight-city nationwide tour this summer, and is currently a member of the Princeton University Orchestra, which toured to three cities in Ireland this winter. He is also lead trombonist of the Princeton University Jazz Ensemble, as well as a founding member and music director the University's first cello ensemble, La Vie en Cello.
Meggie Loughran, a freshman at Gettysburg College, currently studies cello with Dr. Daniel Levitov. She is pursuing a double major in Music and International Relations. She has studied with Robert Cafaro of the Philadelphia Orchestra, and with Metta Watts, formerly teaching assistant to Orlando Cole. Meggie began her studies with Lynne Beiler at the age of four. She attended Temple Music Prep Center for Gifted Young Musicians and Settlement Music School and received extensive chamber music coaching as well as orchestral participation under the direction of Maestro Luis Biava and members of the Philadelphia Orchestra. She was a member of the Philadelphia Young Artists Orchestra and Philadelphia Youth Orchestra as well as a member and soloist with the Princeton High School Orchestra, participating in their 2012 and 2014 performance tours to Buenos Aires, and Belgium and the Netherlands. Her mother is Elizabeth Loughran, cellist with the Princeton Symphony Orchestra.
The PSO BRAVO! Master It! masterclass with Zuill Bailey is free and open to the public. Reservations for free tickets can be made online at princetonsymphony.org and by phone at (609) 497-0020.
The PSO encourages masterclass guests to purchase tickets to the following day''s Soulful Reflections concert, Sunday, March 15, 4 pm at Richardson Auditorium, featuring Mr. Bailey as soloist. Tickets are available at princetonsymphony.org.
ABOUT PSO BRAVO! EDUCATION PROGRAMS
The Princeton Symphony Orchestra''s acclaimed PSO BRAVO! education programs reach more than 10,000 students each year. Meet the Orchestra! establishes PSO musicians in teaching partnerships at more than 30 public, private, and special-needs elementary schools throughout Central New Jersey, and stages full-orchestra performances for elementary school students each spring. At the middle school level, Listen Up! invites students to attend Classical Series concerts and create visual art in response to the music they hear. Through Master It!, advanced high school and college instrumentalists participate in public masterclasses with world-renowned artists. In October 2011, in partnership with the Princeton University Art Museum, PSO BRAVO! presented the first Festival of Music and Art, an afternoon of cultural activities for families to enjoy together. From kindergarten through college, PSO BRAVO! inspires the next generation of musicians and audiences.
About the Princeton Symphony Orchestra
Whether performing classical masterworks, introducing music by modern-day masters, or hosting students at their first live symphony performance, the Princeton Symphony Orchestra (PSO) is a cultural centerpiece of the Princeton community and one of New Jersey''s finest music organizations. Led by Music Director Rossen Milanov, the PSO offers orchestral, pops, and chamber music programs of the highest quality, as well as lectures and other events to complement these concerts. Through PSO BRAVO!, the orchestra produces wide-reaching and innovative education programs, carried out in partnerships with local schools and arts organizations. With considerable community support and funding for excellence from the National Endowment for the Arts, the PSO is also a multiple-year recipient of the New Jersey State Council on the Arts'' highest honors. In addition, the PSO has been recognized for its commitment to new music with an ASCAP Award for Adventurous Programming and a Copland Fund Award. The only independent, professional orchestra to make its home in Princeton, the PSO performs at historic Richardson Auditorium on the campus of Princeton University.
Find the PSO online at www.princetonsymphony.org; on Facebook at www.facebook.com/princetonsymphony; and on Twitter at www.twitter.com/psomusic.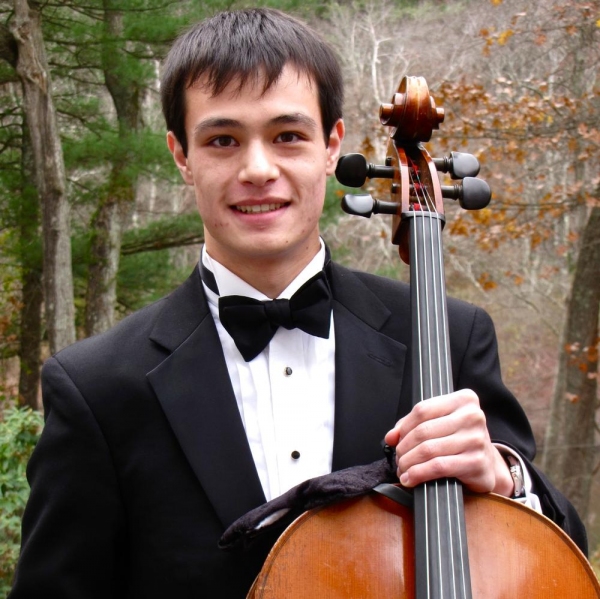 Evan Wood

Hans-Derek Yu

Meggie Loughran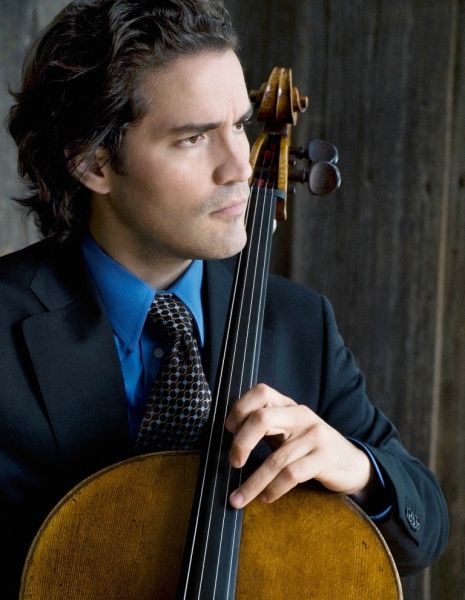 Zuill Bailey