'The Lovers' Brings Back Folk Lore and Classical Drama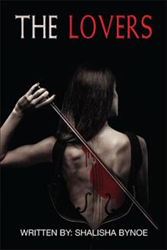 Shalisha Bynoe
has always wondered what life was like for celestial beings. Growing up, she would read Greek and Roman Mythology. She was intrigued by how their attributes were similar to humans. She wanted to bring back folk lore and give it hints of classical drama. This objective prompted Bynoe to write "The Lovers" (published by Xlibris), a book that tells a story about an archangel who places his lover through the samsara wheel of love, misery and death. For more details about the book, please visit
https://www.amazon.com/Lovers-Shalisha-Bynoe/dp/198453579X
.
Andras and Keturah are immortals who once commanded the eighth order of the heavens. Their fall from the firmament was linked to their defiance of the gods and their hedonistic appetites. As they were cast down to earth, the cursed couple forfeited their wings and did their best to adopt the ways of mortals. However, Keturah did not feel a sense of longing and chose to abandon Andras for a human lover. In anger, Andras murdered Keturah, but refused to accept the finality of their fate. He reincarnates every generation by stealing the souls of mortals in hopes that she will withdraw her decision. However, with each rejection, bloodshed and chaos follow.
"This story focuses on the sweet waters of love after it was soured," Bynoe points out. "It hones in on an ageless obsession by an archangel who refuses to accept that his circumstances will not change. It also reveals the ramifications of those who choose to keep hearts on strings and mislead others with false promises and honeyed words. All choices and actions are subject to a reaction; one that may not be pleasing for the individuals involved."
"The Lovers" aims to immerse readers in a world that Bynoe has created, which is full of emotions both gentle and destructive in nature. "I want them to be able to feel the bitter chills that flows from every word that is printed on to the pages," she adds.
"The Lovers"
By Shalisha Bynoe
Hardcover | 6 x 9in | 160 pages | ISBN 9781984535801
Softcover | 6 x 9in | 160 pages | ISBN 9781984535795
E-Book | 160 pages | ISBN 9781984535788
Available at Amazon and Barnes & Noble
About the Author
Shalisha Bynoe is a woman with a vibrant but challenged past. Her rise over adversity is rooted in her grace and incessant need to connect with others, along with embracing interdependence and diversity. Her adeptness and creativity enable her to tell stories that explore the nuisances that enable the triumphs and tribulations of life. Bynoe continues to master numerous aspects of entertainment and artistry as a writer, actress, producer and filmmaker. She currently lives in Atlanta with her three sons.
Related Articles View More Books

Stories
More Hot Stories For You