Photo Flash: Lainie Kazan, Michele Lee et al. at THE PERSIAN ROOM PRESENTS Book Signing
Patrons were treated to a classic trip down memory lane this week as four leading ladies of the legendary Persian Room New York came together for a book signing. Lainie Kazan, Michele Lee, Connie Stevens and Barbara Van Orden gathered at Barnes and Noble in California's The Grove to celebrate the release of Patty Farmer's new book "The Persian Room Presents." Anecdotes involving audience celebrity sightings included Barbara Streisand (by Stevens), Milton Berle (by Van Orden), Jack Jones and his thighs (by Lee) and a mob king who struck her while performing (by Kazan). See photos of the leading ladies at the event below!
Lainie Kazan is the embodiment of the word entertainer -- and artist who has reached the pinnacle in virtually every area of performance. She has come a long way since she was Barbra Streisand's Broadway understudy in "Funny Girl." Once she was able to display her electrifying talent in two shows, she became the "Chanteuse" of her native New York, with nightclub stints and guest appearances on virtually every top variety and talk show in network television, including an unparalleled 26 appearances on "The Dean Martin Show." She even hosted her own variety special for NBC and opened the popular "Lainie's Room" and "Lainie's Room East" at the Los Angeles and New York Playboy Clubs.
Michele Lee has starred on Broadway, in feature and television films, performed in concerts and variety specials with legends of the entertainment industry. Ms. Lee's career began on the stage when discovered as a teen by producer David Merrick. At age 18, Ms. Lee starred in Bravo Giovanni with Metropolitan Opera's Cesare Siepe, which led to her breakout role as Rosemary in the original How to Succeed in Business Without Really Trying opposite Robert Morse. She starred on the Broadway stage in Michael Bennett's musical Seesaw. Her performance won her a Tony nomination, the Drama Desk and the Outer Critics Award for Best Actress. In 2002 Ms. Lee completed her long run in Charles Busch's Broadway hit, The Tale of the Allergist Wife opposite Linda Lavin and Tony Roberts. For her performance as the mysterious and enigmatic Lee Green she earned rave reviews and a Tony nomination. She is known worldwide for her Emmy-nominated role as Karen Fairgate MacKenzie in the landmark CBS series Knots Landing.
Connie Stevens was discovered by Jerry Lewis in Dragstrip Riot and cast her in Rock-A-Bye Baby. Soon after that, she signed a contract with Warner Brothers. A TV and film career that followed starred her opposite some of biggest male leads in the industry, from George Burns to Elvis Presley and touring with Bob Hope and the USO. With numerous hit records to her name, she then starred in the Broadway production of Neil Simon's The Star-Spangled Girl with Anthony Perkins in 1966. She appeared in stage productions in summer stock, including The Wizard of Oz, Carousel Theatre, California and Any Wednesday, Melodyland, Anaheim, California.
Barbara Van Orden's highly publicized return to the stage after the devastating accident that resulted in 18 surgeries and years of rehabilitation has been well received by audiences and critics alike. She began in the Catskill Mountains at Grossingers Singers Hotel, opening for many of the greats, such as Milton Berle, Don Rickles and Red Buttons, to name a few. She went on to do all of the Playboy Clubs working with talents such as Buddy Hackett, Morey Amsterdam and Soupy Sales, opening for Sinatra and headlined as a favorite at each and every one of the Playboy Clubs. The public and the press alike seemed to have embraced the woman who at one time was one of the countries most recognizable spokes model for such brands as Leggs, Clairol, London Fog, Breck, Maybelline, Maidenform, Calvin Klein, Donna Karen, Neutrogena, 7up, Wells Fargo, Christian Dior, Ford, American Express, Gloria Vanderbilt, and Proctor & Gamble, among others,
The woman responsible for bringing these great gals and many other iconic figures together between two covers is Plaza resident, Patty Farmer, who dreamed of living at the Plaza-just like that scamp Eloise, whose storybook adventures she relished. Decades later, that dream came true and she found herself permanently ensconced in an apartment on the eighth floor of the famed hotel-and more passionate than ever about exploring every nook of it and immersing herself in its history. The Persian Room Presents is the first book in a series she is planning about many aspects of her beloved landmark home.
Among those who share stories in the book are Andy Williams, Marge Champion, Polly Bergen, Diahann Carroll, Connie Stevens, Lesley Gore, Patti Page, Carol Lawrence, Jack Jones, Michele Lee, Lainie Kazan, Julie Wilson, Tony Butala, Tony Sandler, Celeste Holm, Kaye Ballard, Roslyn Kind and even Hilary Knight (of Eloise fame).
Photo Credit: Bill Dow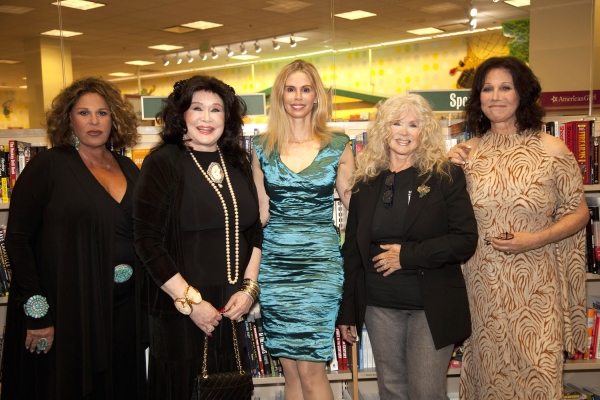 Lainie Kazan, Barbara Van Orden, Patty Farmer, Connie Stevens, Michele Lee

The Ladies - Michele Lee, Connie Stevens, Lainie Kazan, Barbara Van Orden and Patty Farmer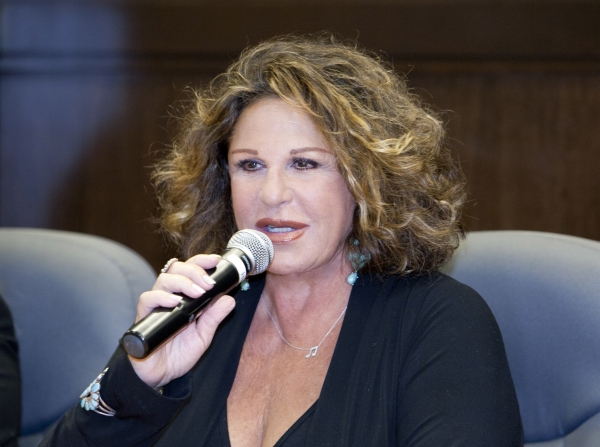 Lainie Kazan

Michele Lee

The Ladies - Michele Lee, Connie Stevens, Lainie Kazan, Barbara Van Orden and Patty Farmer

Connie Stevens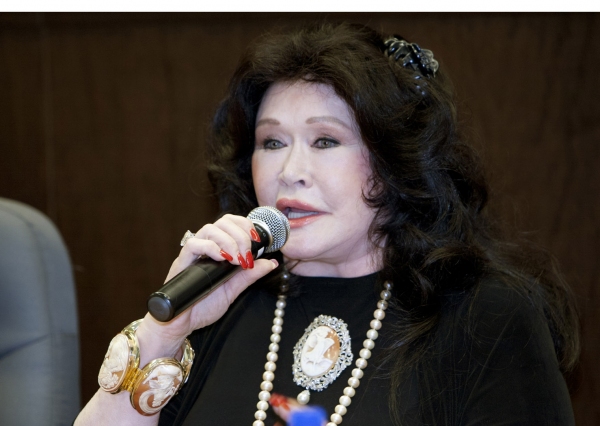 Barbara Van Orden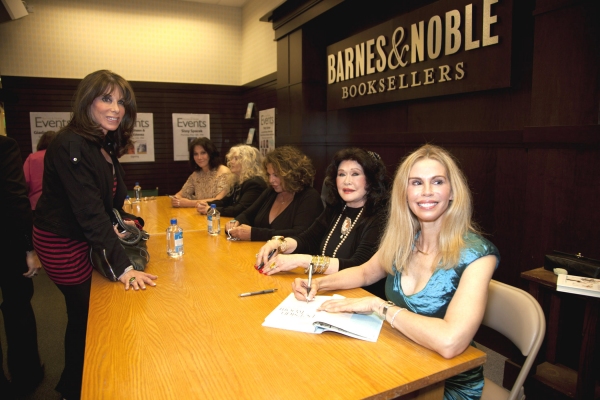 Y&R Star, Kate Linder, gets her copy of The Persian Room Presents signed by her colleagues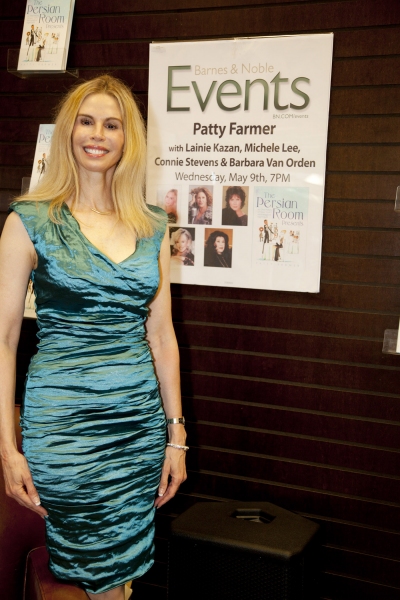 Patty Farmer

Related Articles
View More Books

Stories
More Hot Stories For You