Outskirts Press Nominates 47 Self-Publishing Authors to EVVY Awards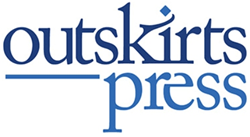 Outskirts Press - rated by Top Consumer Reviews as the #1-rated self-publishing company - has announced its nominees for the 2017 CIPA EVVY Awards. This year's nominations from Outskirts Press include 47 impressive self-published submissions to the annual awards, which recognize independent authors in dozens of book genres.
Now in their 23rd year, the CIPA EVVY Awards are sponsored by the Colorado Independent Publishers Association (CIPA) and the CIPA Education and Literacy Foundation (ELF). Each year, Outskirts Press nominates a small percentage of the books published during the year for submission to the EVVY Awards - typically fewer than 5 percent of the books self-published throughout the year. Since a nomination is the first step toward receiving Outskirts Press' Best Book of the Year Award, the standards are exceedingly high and are determined by Outskirts Press executives and members of the production teams.
The CIPA EVVY Award judges will review all the submissions received from all eligible authors and publishers to arrive upon the EVVY Award Finalists. Finalists for 1st, 2nd, 3rd Place and Merit Awards within each book category will be announced July 31, 2017, and winners will be recognized at an awards banquet on Aug. 19 in Denver, Colorado. Outskirts Press executives will be on hand to accept the awards on behalf of authors not able to appear in person.
In 2016, 16 books published through Outskirts Press were named finalists for the EVVY Awards.
To learn more about Outskirts Press, visit the company at http://www.outskirtspress.com.
About Outskirts Press, Inc.: Outskirts Press helps authors develop and publish high-quality books by offering exceptional design, printing, publishing, distribution, and book marketing services. Top Consumer Reviews ranks Outskirts Press #1 because they are passionate about delivering outstanding customer service, affordable pricing, industry-leading royalties, and a team of hands-on, US-based publishing experts. At http://www.outskirtspress.com you can publish your book, your way, today.
# # #
Outskirts Press, Inc., 10940 S. Parker Road - 515, Parker, Colorado 80134
http://outskirtspress.com 1-888-OP-BOOKS
Related Articles View More Books

Stories
More Hot Stories For You