George R. R. Martin to Produce Nnedi Okorafor's WHO FEARS DEATH for HBO
Winter is coming to Westeros at last, which means trouble is on the horizon if HBO doesn't find a new series to replace the widely popular Game of Thrones. Game of Thrones begins its seventh season this Sunday, July 16th, and will conclude with its eighth season.
HBO is looking to find new shows to produce, and one of the series it has just optioned is WHO FEARS DEATH, based on the book by sci-fi/fantasy author Nnedi Okorafor. The book has received accolades such as being a Nebula Award Nominee for Best Novel (2010), Locus Award Nominee for Best Fantasy Novel (2011), World Fantasy Award for Best Novel (2011), and was chosen by readers to be a Goodreads Choice Award Nominee for Fantasy (2010).
Game of Thrones author George R. R. Martin has been tapped to be one of the executive producers of the series. He confirms on his blog that he will not be writing the pilot or be the one adapting the book for TV. He will only be a producer--and not the main executive producer who is the series show runner.
HBO is currently interviewing to find a writer for the series pilot, and there's a lot of work to do before the series hopefully makes it to the channel and into homes across the world, but it's exciting news.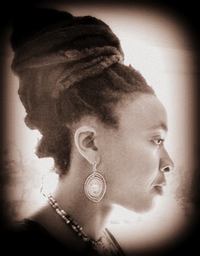 Okorafor is an international award-winning novelist of African-based science fiction, fantasy, and magical realism for both children and adults. Her novel AKATA WITCH, coined the "Nigerian Harry Potter," just came out in paperback yesterday, and the sequel, AKATA WARRIOR, will release this fall.
Here's a summary for WHO FEARS DEATH. Check the book out now and be "in the know" when all your friends discover the title because they saw a commercial on HBO!!! ;)
An award-winning literary author presents her first foray into supernatural fantasy with a novel of post-apocalyptic Africa.
In a far future, post-nuclear-holocaust Africa, genocide plagues one region. The aggressors, the Nuru, have decided to follow the Great Book and exterminate the Okeke. But when the only surviving member of a slain Okeke village is brutally raped, she manages to escape, wandering farther into the desert. She gives birth to a baby girl with hair and skin the color of sand and instinctively knows that her daughter is different. She names her daughter Onyesonwu, which means "Who Fears Death?" in an ancient African tongue. Reared under the tutelage of a mysterious and traditional shaman, Onyesonwu discovers her magical destiny--to end the genocide of her people. The journey to fulfill her destiny will force her to grapple with nature, tradition, history, true love, the spiritual mysteries of her culture-and eventually death itself.