Fate Of The Homeless Examined In Dystopian Debut By Novelist Hulden Morse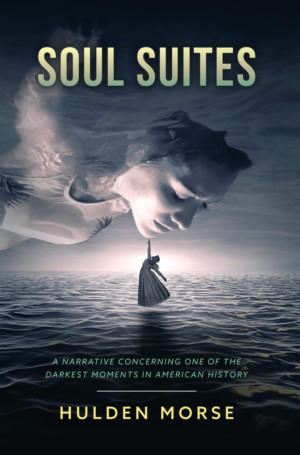 There are more than 550,000 homeless people in the US in 2018. With limited to no access to basic necessities and services, the ability to remain in touch with family, or to defend themselves - it's far too often that the homeless are the target of violence. But what happens when those most vulnerable amongst us begin disappearing?
"I would take a bus to work that stopped at Union Station. I would constantly see homeless people on overpasses, on the side of the road, hanging around Union Station, sleeping in the grass, all over the city. After seeing them so often, I began to wonder what it would be like to be homeless. What if I went undercover as a homeless person for a night or two, just to learn their culture? I decided that this would be a terrible idea, but started to speak with homeless individuals in order to learn their story and their ideals. It was fascinating, and formed the basis for Soul Suites."
Author Hulden Morse takes readers on a dystopian trip as homeless people begin vanishing from the streets of Chicago in his horrifying debut, Soul Suites [October 28, 2018]. No one gives the disappearances a second thought, until a powerful CEO, Charles Pearson, pretending to be homeless in order to gather information for his company, is found to be one of the missing individuals. A local search ensues, which leads to the discovery of extensive wrongdoings within Pearson's company. The investigation into numerous disappearances, and the CEO's incarceration in a strange, dangerous facility, converge in the most unexpected way as the world discovers the truth behind Soul Suites.
For more information, visit https://www.huldenmorsebooks.com/. Soul Suites is now available on Amazon.