Author Releases Humorous Book 25 Years in the Making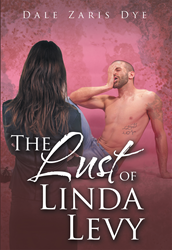 A Philadelphia-based author has released a book she began to write nearly 25 years ago. "The Lust of Linda Levy," by author Dale Zaris Dye, is a racy and hilarious narrative of one woman's plunge into infidelity, and the chaos that follows.
In 'Levy,' readers are introduced to an uptight, conventional high school English teacher on the cusp of her fiftieth birthday. With her children away at college, Linda is suffering from empty nest syndrome and feeling neglected by her sports-addicted husband, Bob. However, her mundane, boring life is about to take an illegal U-turn.
In a scene based on the author's own experience, Linda leaves her evening bridge game and finds herself with a flat tire. Seeking help in a nearby apartment building, she encountered the night manager, a gorgeous young man maybe half her age. Stranded with him, awaiting AAA, she is vulnerable to his shameless advances. Resisting her urges for weeks, Linda, full of guilt and self-loathing, succumbs to her temptations, plummeting headlong into a steamy affair. Her journey of erotic self-discovery is marked by moments of unadulterated comedy, both high and low. Only when her lover threatens to expose the affair does Linda's story turns dark-ish.
Dye developed Linda's story from her own post-bridge game brush with a handsome night manager. Local bridge players of a certain age will likely recognize the setting, though names and places have been changed to protect the guilty.
With a story so close to home, Dye made only desultory attempts to publish. "Over the years, I'd tweak the manuscript and then put it away with a sigh," said Dye. "Then, an acquaintance convinced me to try anew to publish; mores and taboos had changed over the years. Now, at age 74 my first novel has gone live. This is a long-awaited thrill."
A breath of fresh comedic air, "The Lust of Linda Levy" will have readers begging for more.
"The Lust of Linda Levy"
By Dale Zaris Dye
ISBN: 978-1-5320-1835-0 (softcover); 978-1-5320-1836-7 (electronic)
Available at iUniverse Bookstore, Amazon and Barnes & Noble
About the author
Dale Zaris Dye, happily married for 48 years, is a writer currently living in Philadelphia, where she raised her two adult children. Born and raised in Camden, New Jersey, she spent many happy hours, diving under and getting knocked over by waves in Atlantic City, home to her extended family. Dye and her husband were at the opening of Resorts International, Atlantic City's first casino, where she honed her blackjack chops.
Review Copies & Interview Requests:
LAVIDGE - Phoenix
Bryan Beach
480-998-2600 x 510
bbeach(at)lavidge(dot)com
General Inquiries:
LAVIDGE - Phoenix
Chris Pena
480-998-2600 x 519
cpena(at)lavidge(dot)com
Related Articles View More Books

Stories
More Hot Stories For You