VIDEO: Lyric Stage Company of Boston Announces 2018 Season; THE WOLVES, THE LITTLE FOXES, and More!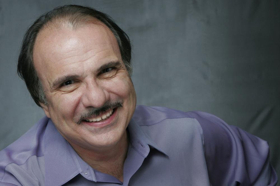 For twenty years, Lyric Stage has built theatrical relationships with the Boston-area artists who work on and off our stage. Their 2018-19 Season brims with stories about families and communities, created by friends old and new. Check out a video announcement below!
---
Two of our shows next year will be in partnership with other local theatre companies. The new Front Porch Arts Collective will join us in staging BREATH & IMAGINATION, a story about the first world-renowned African American concert singer. It shares the same mix of joy and relevance you found last December in HOLD THESE TRUTHS. In the spring, we welcome Actors' Shakespeare Project to the Lyric Stage for a joint production of TWELFTH NIGHT. The future of theatre in Boston is collaboration, and I'm delighted to see the Lyric Stage leading the way.
Three of my favorite directors return next year. After directing four outstanding productions as our Associate Artistic Director, A. Nora Long is leaving the full-time staff, but returning as a guest director to helm THE WOLVES. We have been preparing to produce this show about a girls' indoor soccer team for almost two years, and the national attention this play has drawn seemingly increases monthly. (And just think, you'll get to see soccer played right on our very stage!)
Rachel Bertone will open our season with her production of KISS OF THE SPIDER WOMAN, the Kander and Ebb musical that deftly mixes the personal and the political.
Scott Edmiston will finally have the chance to bring Lillian Hellman's THE LITTLE FOXES to the stage; we've already started talking about casting, and I'm confident you'll be excited by some of the returning faces.
While I haven't yet selected the two actresses featured in THE ROOMMATE, you can probably begin your speculations now. I've been after
Jen Silverman
's darkly hilarious play for years, and I'm so happy to direct it next year. I'll also be directing PACIFIC OVERTURES, one of the most ambitious shows I've ever taken on, and one that will serve as my farewell to
Stephen Sondheim
(for now anyway.)
- SPIRO VELOUDOS
2018-19 SEASON PLAY DESCRIPTIONS
Season runs from September 2018 thru June 2019
KISS OF THE SPIDER WOMAN Book by Terrence McNally, Music by John Kander, Lyrics by Fred Ebb, Based on the novel by Manuel Puig, Directed and Choreographed by Rachel Bertone
Kiss of the Spider Woman revamps a harrowing tale of persecution into a dazzling spectacle that juxtaposes gritty realities with liberating fantasies. Cell mates in a Latin American prison, Valentin is a tough Argentine revolutionary undergoing torture and Molina is an unabashed homosexual serving eight years for deviant behavior. Molina escapes from the terrifying reality of prison life by sharing his fantasies about a mysterious 1940s movie star who takes on the role of a Spider Woman who can kill with a kiss. Tony® Awards for Best Musical, Best Book of a Musical, and Best Original Score
THE ROOMMATE by Jen Silverman, Directed by Spiro Veloudos
middle-aged and recently divorced, needs a roommate to share her Iowa home. Robyn needs a place to hide and a chance to start over. But as Sharon begins to uncover Robyn's secrets while sharing music, books, and an occasional toke, she discovers a deep-seated desire to transform her own life completely. It's a subversive, absorbing comedy about what it takes to re-route your life - and what happens when the wheels come off.
BREATH & IMAGINATION A musical by Dan Beaty, Directed by Maurice Emmanuel Parent
"A winning, inspirational story of a man who found his freedom in song." - WBUR, the ARTery
there was Marian Anderson, there was Roland Hayes - the first world-renowned African-American classical vocalist. Breath & Imagination is a musical play that chronicles the amazing journey of this pioneer from the plantation in Georgia to singing before kings and queens in Europe. At the heart of the story is Roland's loving, complex relationship with his mother - his Angel Mo'. Employing spirituals and classical music, Breath & Imagination is an inspirational exploration of one man's determination to be an artist despite seemingly insurmountable odds.
In collaboration with The Front Porch Arts Collective.
THE WOLVES by Sarah DeLappe, Directed by A. Nora Long
"The scary, exhilarating brightness of raw adolescence emanates from every scene of this uncannily assured first play." - New York Times
Left quad. Right quad. Lunge. A girls' indoor soccer team warms up. From the safety of their suburban stretch circle, the team navigates big questions and wages tiny battles with all the vigor of a pack of adolescent warriors. As the author says, "I wanted to see a portrait of teenage girls as human beings - as complicated, nuanced, very idiosyncratic people, athletes and daughters and students and scholars and people who are trying actively to figure out who they are in this changing world around them." The Wolves was a finalist for the 2017 Pulitzer Prize for Drama.
THE LITTLE FOXES by Lillian Hellman, Directed by Scott Edmiston
"A brilliant, blistering indictment of a rapacious southern family." - Variety
Lillian Hellman's riveting drama captures the story of a Southern family whose selfish pursuit of the American Dream ends up destroying them and those they love. Three siblings ­- the manipulative, scheming Regina, the cruel and arrogant Oscar, and the possessive Benjamin - have decided to partner together to increase their already substantial, ill-gotten wealth. There is only one problem: Regina's terminally ill husband, Horace, is refusing to give them the $75,000 they need. And so begins a vicious circle of lying scheming, cruelty, and finally, murder. In the end, blood and money mix, with money coming out on top, leaving a broken family behind.
TWELFTH NIGHT by William Shakespeare, Directed by Paula Plum
"If music be the food of love, play on, Give me excess of it." - William Shakespeare
Twelfth Night is a tale of unrequited love - hilarious and heartbreaking. Twins are separated during a shipwreck and are forced to fend for themselves in a strange land. The first twin, Viola, falls in love with Orsino, who dotes on OIivia, who falls for Viola but is idolized by Malvolio. Enter Sebastian, who is the spitting image of his twin sister... is it possible for this to all end well? Well, it IS a comedy!
In collaboration with Actors' Shakespeare Project.
PACIFIC OVERTURES Music and Lyrics by Stephen Sondheim, Book by John Weidman, Directed by Spiro Veloudos
Commodore Matthew Perry's 1853 mission to open trade relations with isolationist Japan through gunboat diplomacy forges an unlikely friendship between the samurai, Kayama, and the Americanized fisherman, Manjiro. The two of them - and all of Japanese society - must face the wave of Westernization that follows. Spiro Veloudos puts a cap on his multi-year Sondheim Initiative with this startling, entertaining, and thrilling masterpiece.
This season the Lyric Stage collaborates with Actors' Shakespeare Project and The Front Porch Arts Collaborative
Front Porch Arts Collective exists to advance racial equity in Boston through theater. We use our art to examine the interactions between race, culture, economics, ability, gender, and sexuality from a black and brown perspective. We seek to challenge biased narratives of black and brown people in America and increase representation on stage, back stage, in the audience, office, and boardroom. Our namesake signifies a communal gathering place - a communal spirit which inspires us to serve communities of color and the greater Boston area by producing art that is welcoming to all audiences and inspires a more tolerant and inclusive Boston. frontporcharts.org
Shakespeare Project believes Shakespeare's words are urgently relevant to our times. Working as an ensemble of resident company members, we bring these words into the voices, bodies, and imaginations of our actors, audiences, and neighborhoods. We do this through creative projects, including intimate productions and outreach programs that are informed by the spaces in which they happen. These projects inspire civic dialogue, build relationships between people, strengthen communities, and reveal something about what it means to be human here and now. actorsshakespeareproject.org