Shakespeare & Company Presents AS YOU LIKE IT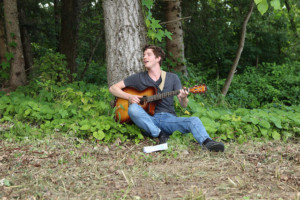 Shakespeare & Company presents William Shakespeare's beloved comedy As You Like It, directed by the Company's Artistic Director Allyn Burrows, who helmed last season's acclaimed production of The Tempest. The Bard's madcap story follows Rosalind, played by two-time Elliot Norton Award winner Aimee Doherty, who escapes a threatening world of oppression in the pursuit of love and the prospect of new horizons. Set in the Roaring Twenties, As You Like It will be performed outdoors in The Roman Garden Theatre, specially reconfigured for the season's special sunset performances running from August 9 to September 2.
"As You Like It, with its theme of escape from the ominous menace of the Court to the sublime possibilities of love and new horizons in the countryside, evokes for me a particular period of self-discovery: The Roaring Twenties," said Director
Allyn Burrows
. "Stylistically tipping the hat to that age of intense change seemed fitting, given Rosalind's and others' life altering journeys in this tale. I keep wondering why Shakespeare named the play As You Like It, except to say that love, combined with wit, is a joy to savor." The As You like it cast features a mix of Company veterans and newcomers including, Gregory Boover (Silvius),
Thomas Brazzle
(Oliver/Aubrey), MaConnia Chesser (Touchstone),
Aimee Doherty
(Rosalind),
Nigel Gore
(Duke Senior, Duke Frederick),
Deaon Griffin-Pressley
(Orlando), Zoë Laiz (Celia),
Ella Loudon
(Phoebe), and
Mark Zeisler
(Charles/Jacques). The creative team includes Jim Youngerman (Set Design), Govane Lohbauer (Costume Design), Arshan Gailus (Sound Design and Original Music),
Diane Healy
(Stage Manager),
Ariel Bock
(Vocal Coach), Karen Beaumont (Movement Coach), and Susan Dibble (Choreographer). "It's a thrill to work with this cast who are so totally willing to throw themselves into the crazy moments of this wily play," added Burrows. "Rather than a stage, the playing space will be a very natural, undulating forest floor adding to the nature of the space in theater experience," said Set Designer Jim Youngerman. "The set for As You Like It incorporates into the design existing elements in The Roman Garden Theater - a unique and alluring outdoor theater space.Saint Martin's Hall, which dominates two sides of space with its classic art deco architecture will be adorned to represent the Court. The two large white pine trees on the west side of the theater, with the help of many white birch saplings, which will be planted in and around the playing space, become the enchanting forest of Arden. " Tickets for As You Like It are available online at
shakespeare.org
or by calling Shakespeare & Company's box office at (413) 637-3353. The Roman Garden Theatre is outdoors and wheelchair accessible. Shakespeare & Company is located at
70 Kemble St
. in Lenox, Massachusetts. As You Like It is generously sponsored by The Dr. Gerald and Roberta Friedman Foundation. Additionally, Shakespeare & Company invites audiences to participate in a Conversation With the Artists on Saturday, August 18th at 2pm. Join Artistic Director
Allyn Burrows
, and the As You Like It actors, for an enlightening discussion about the production's concept, creative process and the collaborative journey. For tickets and more information visit
shakespeare.org
. In addition to As You Like It, the Company's 2018 Summer Season includes Shakespeare's Macbeth in the
Tina Packer
Playhouse and Love's Labor's Lost outdoors at The Mount; plus Creditors by
August Strindberg
, adapted by
David Greig
; Heisenberg by
Simon Stephens
, recipient of the
Laurence Olivier
Award; Mothers and Sons by Tony Award-winning playwright
Terrence McNally
; and HIR by Pulitzer Prize finalist Taylor Mac.