Photo Flash: First Look at Berkshire Theatre Group's OKLAHOMA!
Berkshire Theatre Group presents Rodgers and Hammerstein's Oklahoma! at The Colonial Theatre in Pittsfield opening tomorrow, July 6 at 8pm. Previews began July 1 at 8pm and closing is on July 20 at 8pm. BroadwayWorld has a first look at the cast in action below!
Set in the heart of America, where the corn is as high as an elephant's eye, comes Oklahoma!, one of Rodgers and Hammerstein's most cherished musicals. Follow the beloved story of Laurey Williams and her suitors, Curly McLain and Jud Fry; as well as spitfire, Ado Annie and her patient beau,
Will Parker
. Featuring timeless songs such as "Oh What a Beautiful Mornin,'" "The Surrey with the Fringe on Top," "I Cain't Say No," "People Will Say We're in Love," and of course "Oklahoma!," this landmark, Pulitzer Prize winning musical will have you saying, "Oklahoma O.K.!"
The creative teams from BTG's The Who's Tommy (2011) and A Chorus Line (2012) return to our stages to bring the heartland to the Berkshires. Eric Hill returns as director, Gerry McIntyre as choreographer and Steven Freeman as musical director.
The cast includes: Rory Donovan as Ike Skidmore, Austin Durant as Jud Fry, Jarid Faubel as Curly, Matt Gibson as Will Parker, Christopher Gurr as Ali Hakim, Chasten Harmon as Ado Annie Carnes, Walter Hudson as Andrew Carnes, Jennifer Jong as "Laurey" in Dream Ballet, Julianne Katz as Gertie Cummings, Ryan Koss as Slim, Jeff Kuhr as Cord Elam, Diane Phelan as Laurey, Aaron Lloyd Pomeroy as "Curley" in Dream Ballet, and Kristine Zbornik as Aunt Eller. In the ensemble: Rachel Abbate, Hallie Brevetti, Jessica Dillan, Tamrin Goldberg, Jonah Kramer, Adam Lendermon, Micah Nameroff and Jeff Wojcicki.
Tickets to Oklahoma! are $25-$65; all preview tickets are $40 and all child preview tickets are $35. Tickets may be purchased in person at the Colonial Ticket Office at 111 South Street, Pittsfield; at the Fitzpatrick Main Stage Ticket Office at 83 East Main Street, Stockbridge, by calling (413) 997-4444 or online at
www.BerkshireTheatreGroup.org
. All plays, schedules, casting and prices are subject to change.
Photo Credit: Abby LePage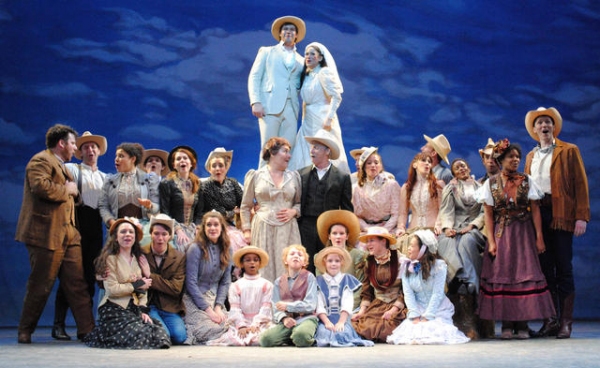 The Cast of OKLAHOMA!

The Cast of OKLAHOMA! featuring Matt Gibson.

The Cast of OKLAHOMA! featuring Matt Gibson.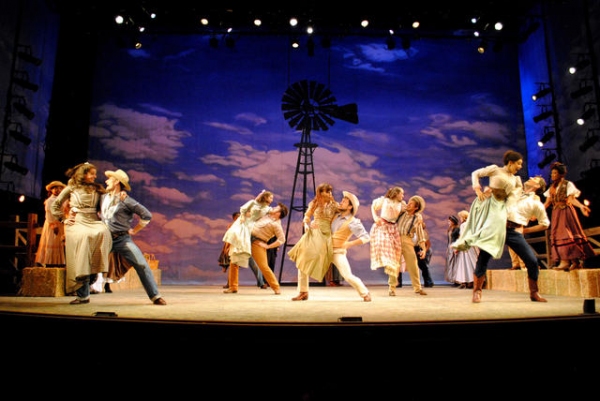 The Cast of OKLAHOMA!

The Cast of OKLAHOMA!

Adam Lenderman, Kristine Zbornik, Chaston Harmon and Company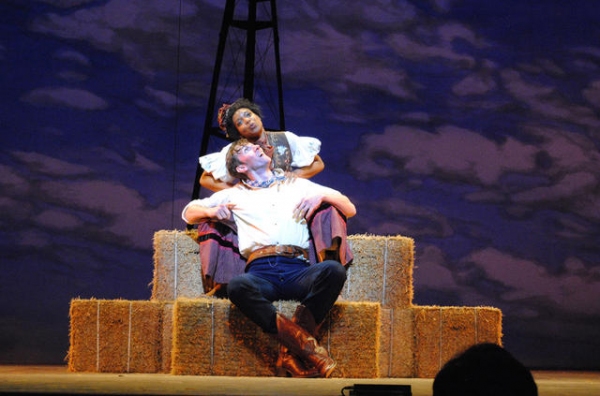 Matt Gibson and Chasten Harmon

Kristine Zbornik, Matt Gibson and Ensemble

Kristine Zbornik, Jarid Faubel and ensemble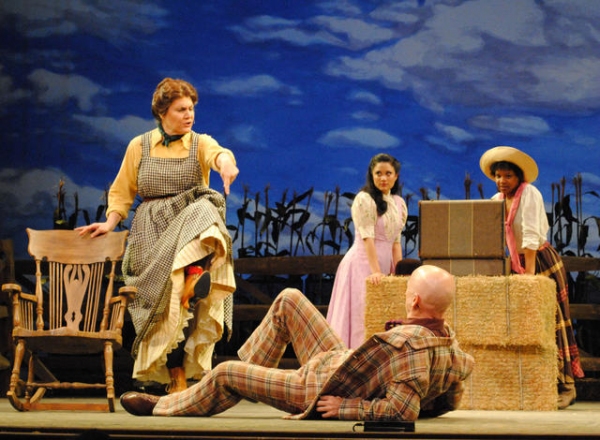 Kristine Zbornik, Diane Phelan, Chaston Harmon, and Christopher Gurr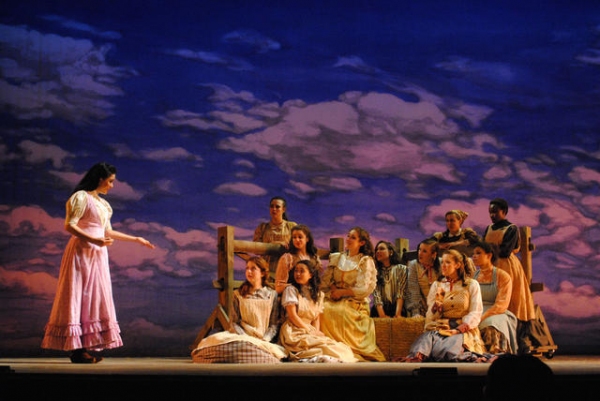 Diane Phelan and Ensemble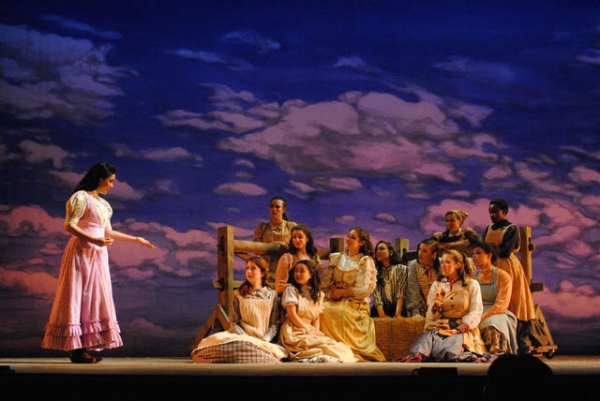 Diane Phelan and Ensemble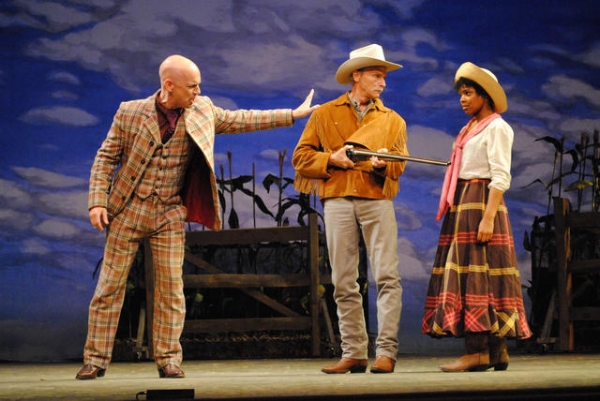 Christopher Gurr, Walter Hudson, Chaston Harmon

Chasten Harmon and Christopher Gurr