BWW Review: WORKING A MUSICAL at Berkshire Theatre Group
Based on Studs Terkel's best-selling book of interviews with American workers,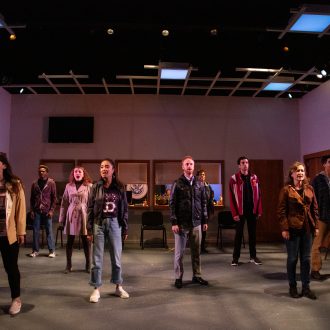 WORKING A MUSICAL paints a vivid portrait of the men and women that the world so often takes for granted: the schoolteacher, the phone operator, the waitress, the millworker, the mason and the housewife, just to name a few.
Admittedly, I had a couple of concerns going in. Would a piece based on a book published in 1974 remain relevant? How will a musical featuring songs by the likes of Stephen Schwartz, Lin Manuel Miranda, our beloved James Taylor, and several others fit in an intimate theatre of slightly more than 100 seats? Throw in the fact that WORKING has never really been a hugely successful musical and well ....
This is not in anyway the traditional formulaic musical. Boy does not meet, get, lose and get the girl again. It's more a series of songs strung together to show varying perspectives in a series of vignettes. There isn't really a story but it is entertaining. Along the way, it is suggested that "we are what we do" but also, that if we aren't careful, "we become what we do".
Directed by James Barry this production features an ensemble cast that includes Farah Alvin; Katie Birenboim; Erica Dorfler; Julie Foldesi; Tim Jones; Deven Kolluri; Denis Lambert; Jaygee Macapugay; Rob Morrison; and Miles Wilkie.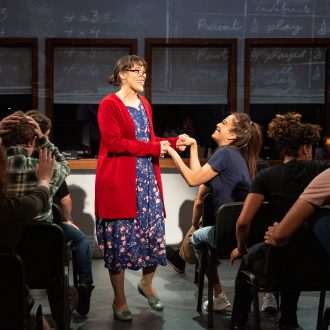 A simple but very effective set morphs from scene to scene using projections both of which were designed by Nicholas Hussong. The show opens strongly with the full company performing All The Live Long Day. The actors handle multiple characters, and each has at least one or two moments where they each shine. Farah Alvin's vocals, both as Rose Hoffman and again as Kate Rushton are noteworthy. I enjoyed Katie Birenboim's performance as waitress, Delores Dante but didn't find the musical number It's An Art a particularly strong fit. Erica Dorfler's energy is undeniable, infectious, and consistent. Her vocals on Cleanin' Women are impressive. Julie Foldesi's Fargo-esque delivery as flight attendant, Terry Mason is delightfully amusing. Her vocal delivery, as Grace Clements, of James Taylor's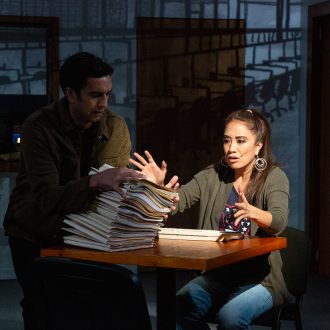 Millwork is poignant and lovely. She is joined on the piece by Denis Lambert turning it into a delightful duet that is quite popular with the audience who undoubtedly know the song well. Tim Jones' performance as Trucker, Frank Decker, is enjoyable particularly due to the well-choreographed, Brother Trucker. Deven Kolluri connects with the audience particularly well as Raj Chadha a customer service representative who would rather use his voice to help those in need. Jaygee Macapugay is engaging as Roberta Victor. Her duet, A Very Good Day with Deven Kolluri is both delightful and touching. Rob Morrison's diversity and range are impressive. His performance of hedge fund manager, Rex Winship, is spot-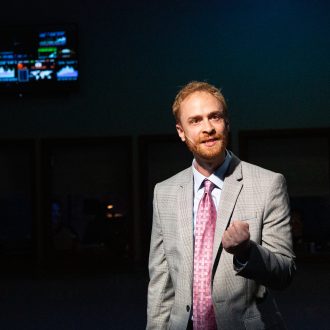 on, loathsome, but the juxtaposition to his soulful singing of The Mason with guitar is equally skillful as well as a delight. Miles Wilkie's performance as the retired, Joe Zutty, is impressive as he transforms into the character particularly given that Wilkie is the youngest member of the cast.
Choreographer, Ashley DeLane Burger, helps the cast use the limited space well. Her movement is appropriate, not over the top. It helps to keep the audience engaged throughout. The artistic company is rounded out by Music Director, Casey Reed; Costume Designer, Asta Bennie Hostetter; Lighting Designer, Oliver Wason; Sound Designer, Nathan Leigh; Casting Director, Alan Filderman; and Stage Manager, Kacey Gritters.
In this musical exploration of 26 people from various walks of life and how people's relationships to their work ultimately reveal key aspects of their humanity you will meet and learn about your friends, neighbors, service providers, and maybe even yourself. Working A Musical continues at Berkshire Theatre Group's Unicorn Theatre in Stockbridge Massachusetts through August 24th. Visit: www.berkshiretheatregroup.org for tickets and more information.