BWW Review: CATS at Palais 12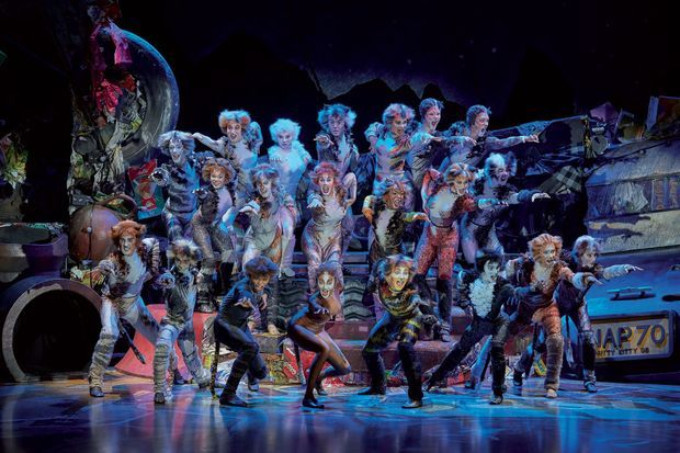 CATS is my fifth favourite Andrew Lloyd Webber musical after (The Phantom of the Opera, Love Never Dies, Sunset Boilevard and Jesus Chtist Superstar). However, it is almost impossible to rank Webber musicals since they are so different in style and subject. Two things can nonetheless be found in all of his works: quality and a rich musical structure or more simply put wonderfully orchestrated beautiful tunes. Cats is no exception.
Created using the writing genius of T.S.Eliot's Old Possum's Book of Practical Cats, this is a musical that swept showbiz off its feet when it opened, proving to the entire world that the English could do musicals as good as Americans, if not better.
Yesterday I had the pleasure of rediscovering it for the third time (i had already seen the French version at the Mogador Theatre in Paris, which was a huge disappointment mainly because of a catastrophic french translation of the original lyrics, and the London Revival in 2015). This version that is still playing at the Palais 12 in Brussels is the original one.
The cast members are all very young and yet I am glad to say amazing! Genuine triple threats, they manage to keep up the standards of some of the former perforners that have sung this score like the legendary Elaine Paige, Ken Page, Michael Gruber or Sir John Mills. This amazing cast of 57 actors is brilliant!
The original staging, the wonderful sets, the fabulous costumes, everything is there!
This production is as dynamic, rich, colourful and intense as the original and it is safe to say that even today after 40 years since its creation it still manages to captivate audiences and transport them into another world.
Luckily the show is sung in English, with french and danish subtitles.
Seeing this iconic show is a must for all belgians. It sets a standard for the struggling musical theatre industry in Belgium, and it gives a perfect example of what musicals are all about!
You still have three days to go and see it!
Don't miss it, it is by all means a work of art!
Related Articles View More Belgium

Stories

Shows