Vince Vicentuan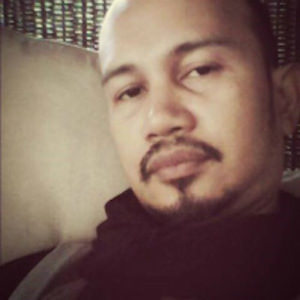 Vince Vicentuan is a licensed professional English teacher and a graduate student of the Ateneo de Manila University Loyola Schools taking up MA in Education major in Educational Administration. He holds a degree in AB Mass Communications major in Broadcast from Centro Escolar University, where he was an academic and Biological Science scholar. He is formerly the Humanities and Social Sciences academic coordinator of FEU High School, where he also taught Creative Writing, Creative Nonfiction, Contemporary Philippine Arts, and Oral Communication.

He once served as Theater Program Coordinator of De la Salle Santiago Zobel. He then moved to Assumption Antipolo as theater manager of Assumpta Theater-CCP of the East, where he wrote and directed original musicals like The Wonder Bookshop 1, Sulyap-Lahi, The Wonder Bookshop 2, and the environmental docu-musical Whose Garden is This?

As actor, he had appeared in the Philippine productions of Oliver! (Repertory Philippines), Chess the Musical, A Midsummer-Night's Dream, Farndale Avenue's A Christmas Carol (New Voice Co.), The Magic Staff (Okasaki Theaterworks), Bagumbayan 1896, Dalagang Bukid (CEU), Bakhita the Musical (Canossian Daughters of Charity), among others.

At present, Vince teaches Philosophy, Practical Research and Earth and Life Sciences at Rich Golden Shower Montessori Center in Antipolo, where he also mentors the Theatre and Language Arts Program.

In most of his reviews, Vince writes for students who he believes must be educated in theatre arts appreciation.
MOST POPULAR ARTICLES
LAST 30 DAYS
LAST 365 DAYS
---
'10 and 10' with Gerald Santos and Composer-Director Rommel Ramilo

April 4, 2021

We recently sat down with "Miss Saigon" alum Gerald Santos and his award-winning composer-writer-director-manager Rommel Ramilo to talk about their wins at the 2020 Aliw and BWW Philippines Awards, recent and upcoming works, finding the creative oasis and breaking new grounds on the virtual platform, and more. Dubbed '10 and 10,' here are the excerpts of the conversations that focus on 10 questions that matter to each of them.
---
BWW Review: MATILDA THE MUSICAL Stirs Hearts and Minds with Royal 'Bratness' and Wokeness

March 11, 2020

Good musicals are like magnets a?' they attract crowds from near and far that not even pervasive talks of a global pandemic could stop them from inflicting their charm on their willing patrons.
---
BWW Review: CATS, A Litter Ground of Spectacle, Mystery, Fun and Nostalgia

November 13, 2019

CATS is not your ordinary musical. In fact, it's a sung-through piece of dance theater, which was conceived for the West End stage at a time when Andrew Lloyd Webber had never yet had a huge hit, and the emerging art form was heavily identified with the American Theatre.
---
BWW Review: SWEENEY TODD, Starring Lea Salonga & Jett Pangan, Is One Palatable Creative Mischief

October 20, 2019

Sweeney Todd is a directorial triumph. Obviously, [Bobby] Garcia has full control of all the elements of the production. It's one cohesive endeavor that proves whimsicality combined with creative intelligence could be what memorable theater is.
---
MABINING MANDIRIGMA: Philippine Hero's Story Begs to be Heard Amidst Confusion

August 28, 2019

Aesthetics is said to be the science of beautiful in its myriad manifestations--be it sublime, comic, tragic, pathetic, whimsical, or ugly.
---
BWW Interview: ANGELS IN AMERICA's Angeli Bayani Talks Learning to Love Yourself

March 25, 2019

We recently sat down with Angeli Bayani, who plays Harper Pitt in the Atlantis Theatrical production. Angeli is cast alongside theater stalwarts Pinky Amador, Cherie Gil, Topper Fabregas, Markki Stroem, Andoy Ranay, Nelsito Gomez, and Art Acuna.
---
BWW Review: THE PHANTOM OF THE OPERA Still A Veritable Force After Three Decades

March 11, 2019

Everyone knows the musical all too well. At least for those who were already breathing theater when The Phantom of the Opera opened in London's West End in 1986, and on Broadway in 1988.
---
BWW Review: REP's MIONG Tells Its Side of the Story

February 21, 2019

They say that history is written by the victors, its integrity dependent on who actually wrote it.
---
M. BUTTERFLY 2019 National Tour Flies to the Philippines' Biggest Cities, 2/14-6/2

February 14, 2019

Tony and Grammy Award-winning Broadway producer Jhett Tolentino and Frontrow Entertainment have officially announced the six key Philippine cities for the five-month 'M. Butterfly' 2019 National Tour, commencing this February 14, 2019 in Iloilo, and ending June 2 in Baguio.
---
---
BWW Review: Dulaang UP's THE DRESSING ROOM is Worth the Visit

November 22, 2018

Imagine yourself in a small room where you can watch people in their most unguarded moments and listen to their innermost, basest desires without any burden or worry of getting caught… Imagine yourself doing what you love doing with no cares for time and space… Imagine yourself in a dressing room where the ethereal meets the corporal, and the objects of your voyeuristic eyes are actresses prepping up for their roles prior to their cues on stage.
---
BWW Review: WAITRESS Is One Fresh, Delightful Pie Fest

November 21, 2018

In the play 'Boston Marriage,' dramatist David Mamet famously quotes, 'We must have a pie. Stress cannot exist in the presence of a pie.' Indeed, as life in the present has become ever more stressful, one can always choose to find comfort in the gustatory wonders of a perfect pie.
---
BWW Review: MAMMA MIA! International Tour Successfully Connects the Dots

October 9, 2018

Jukebox musicals have been quite a trend lately. Owing its origin to Buddy - The Buddy Holly Story, which successfully ran on West End from 1989 to 2003, the genre's popularity has been boosted by many others that followed suit, such as Beautiful: The Carole King Musical, featuring the music and life of Carole King. Just recently, Manila had seen the staging of a tribute to one of the country's more enduring musical groups, The Apo Hiking Society, with the successful Eto na! Musikal nAPO! This mid-October, yet another jukebox musical, built around the iconic songs of major karaoke staples provider, Air Supply, beckons.
---
BWW Review: Three Decades Later, M. BUTTERFLY Still Beguiles, Shocks

September 15, 2018

The press preview of David Henry Hwang's award-winning play 'M. Butterfly,' produced by Broadway producer Jhett Tolentino and Frontrow Entertainment, at the Maybank Performing Arts Theater proved to be far stronger than the force of nature, fluttering nonchalantly despite looming news of a super typhoon. As if on cue, Typhoon Mangkhut was a no-show when the local press trooped to the Bonifacio Global City Arts Center to witness with excitement the return of this classic, 28 years after an 18-year-old RS Francisco won the hearts of critics and audiences alike in Dulaang UP's 1990 local premiere.
---
BWW Review: THE LION KING First International Touring Production Is Goosebump-Inducing Spectacle

March 30, 2018

Philippine theater enthusiasts will surely take pride in the Manila kickoff of the first-ever international touring production of Disney's 'The Lion King,' hailed as 'the world's #1 musical.'
---
BWW Review: MATILDA Schools 'Em All

November 25, 2017

As far as our fickle adult memory is concerned, there could be very few child roles in major Broadway and West End musicals that captured our hearts: Annie, Oliver, Mary Lennox, and Dorothy. Matilda is the latest welcome addition.
---
BWW Review: THE SOUND OF MUSIC Makes Your Heart Sing

October 3, 2017

Every generation, past or present, knows what a great musical is: it's one that's so hauntingly memorable, its score and plot reflective of the time or the aspirations of the time. Such is The Sound of Music whose songs and romantic narrative have haunted us to this very day, since its November 16, 1959 Broadway opening.
---
BWW Review: WEST SIDE STORY, a Classic Through and Through

August 16, 2017

Touted as "Broadway's greatest dance musical," "West Side Story," the international tour, opened in Manila to a crowd of old and new fans, and the result is both exhilarating and, to some degree, bifurcating.
---
BWW Review: Atlantis Has Scored Yet Another Triumph in KINKY BOOTS

July 12, 2017

The Cyndi Lauper-Harvey Fierstein award-winning musical 'Kinky Boots' has finally strutted into Manila, and if the spontaneous standing ovations and full houses since opening night are any indication, Lola, the indomitable drag queen at the center of the show, could be right--'I came for one thing only--adulation!'
---