Click Here for More Articles on ATLANTIS THEATRICAL
BWW Interview: ANGELS IN AMERICA's Angeli Bayani Talks Learning to Love Yourself
Manila, Philippines--The Pulitzer and Tony Award-winning play "Angels In America Part One: Millennium Approaches" by Tony Kushner is making a much-anticipated reappearance in Manila now through April 7, 2019.
First staged in Manila by Monique Wilson's New Voice Company, the 1995 production was then directed by Bobby Garcia.
This year, Garcia takes on the same gargantuan task of directing the Kushner masterpiece for his own theater company Atlantis Theatrical Entertainment Group, which is celebrating its 20th anniversary.
Coincidentally, the play made a successful return on Broadway in March last year, winning the Tony Best Revival of a Play, Best Performance by a Leading Actor in a Play for Andrew Garfield, and Best Performance by a Featured Actor in a Play for Nathan Lane. The Broadway revival collectively won 11 gongs, a historic win for any play.
We recently sat down with Angeli Bayani, who plays Harper Pitt in the Atlantis Theatrical production. Angeli is cast alongside theater stalwarts Pinky Amador, Cherie Gil, Topper Fabregas, Markki Stroem, Andoy Ranay, Nelsito Gomez, and Art Acuna.
Angeli is a Filipino movie actress known for her indie-movie roles, most especially in Lav Diaz's "Melancholia" and "Norte, the End of History," for which she won a Gawad Urian Best Actress.
BWW: Your whole career seems to have been built on indie films. How did you start out?
Angeli Abayani: Professionally, I began acting as a resident of the Tanghalang Pilipino (TP) Actors' Company. I trained there for four years before going freelance. I got drawn into the independent film scene through my friend Nick Olanka's Cinemalaya film "Ang Huling Araw Ng Linggo." I began acting in Lav Diaz's films soon after. Eventually, I found myself doing more independent films, but I still do theater when possible.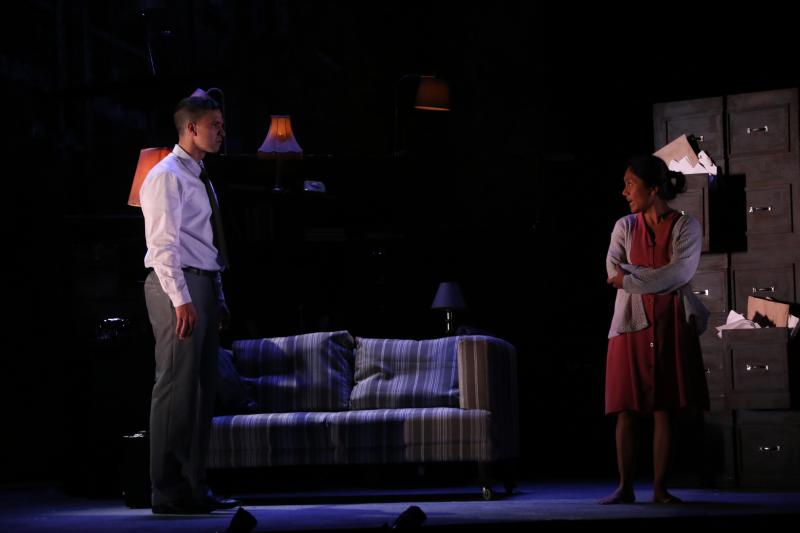 BWW: Can you tell us more about your theater background?
Angeli: Yes. Before I became a resident of the TP Actors' Company, I was a theater student, for a brief period, in UP Diliman, and was a member of the UP Repertory Company.
BWW: You had been nominated twice before finally winning an Urian Best Actress trophy. Do you have any acting method in taking on a role?
Angeli: In TP, we were introduced to the Stanislavski system. I have no formal training in the Meisner technique, but I subscribe to it as well.
BWW: Do you have any apprehensions about doing theater this big? What are they, if any?
Angeli: In life, generally, I take everything as it comes, do my best, and lift everything up to God. No apprehensions, only gratitude.
BWW: Harper is best described as the pill-popping wife of closeted gay Joe Pitt. How relevant is your character in the present times?
Angeli: I know of no one personally, but I have been told that there are quite a few people around who are very much like Harper. Generally, though, people who turn to drugs are afraid, and they do not know how to love themselves. The sad reality is that some people are not taught how to love themselves. They tend to seek love from other people and when they don't get it, they "escape." But often, there is no solution in this escape. The concept of addiction has been around since the 17th century, which tells me that until now, the cause of the problem has not been addressed. Maybe we don't know the cause or refuse to learn what it is because we don't think it's important, compared to the other "important" things in life, such as having a successful career, etc. But I don't know what could be more important than learning to love yourself. Everything stems from that. When you love yourself, you are more than capable of loving others. You have so much more to give, and when you give, freely and fully, happiness and success come far more easily, for yourself and for others. In this way does humanity elevate and evolve.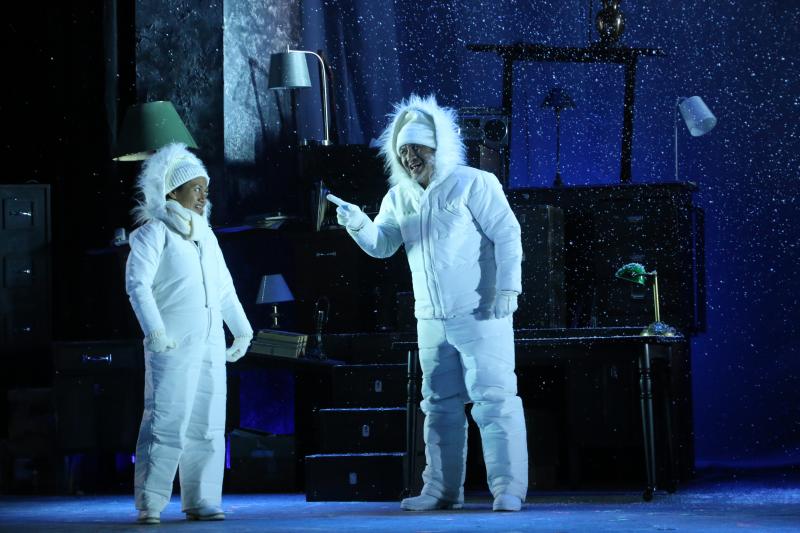 BWW: Most churches do not tolerate homosexuality. Can someone be gay and remain faithful to their church's teachings at the same time?
Angeli: I believe in having a personal relationship with God. God is love, unconditional love, and He loves us--His children, whom He created in His image and likeness. The moment we understand and accept that, we can go forward and fulfill our divine purpose, the unique purpose for which we were created. That is how we worship Him, that is how we remain faithful.
BWW: LGBT rights and protection have gained huge advancement long after "Angels" was first staged on Broadway. Why do you think it needs to be told again?
Angeli: I feel that people are constantly, consciously and subconsciously, seeking answers, affirmations, purpose, somewhere to belong. There is a whole new generation out there who is on the same journey that previous generations may have been. Possibly, they are asking the same questions, though the answers may not be the same. I feel that is why Atlantis felt the need to stage it this year. Maybe as an answer, maybe to ask questions, maybe to provoke a discourse. But definitely, it is a reaction to what is going on in the world today. We need to be reminded to Love.
BWW: "Angels" has had a successful run on Broadway, what do you think makes it such a hit?
Angeli: I honestly can't say for sure. I do think, however, that people respond to it because they want or need to be reminded that no matter how bad the world may seem, there is still Hope.
BWW: Why should the Filipino audience watch "Angels"?
Angeli: For the same reason that people are compelled to restage "Angels." There is a need to be fulfilled--people are seeking answers, people are seeking love, people are seeking something to hold on to, to believe in. If the Filipino audience find what they are looking for in "Angels," then we can all move happily forward--together.
"Angels in America: Millennium Approaches" runs now through April 7, 2019, at the Carlos P. Romulo Auditorium, 4/F RCBC Plaza, Ayala Avenue corner Gil Puyat Avenue, Makati City. Get tickets from TicketWorld.com.ph.
Photos: Atlantis Theatrical Entertainment Group
Related Articles
Vince Vicentuan is a licensed professional English teacher and a graduate student of the Ateneo de Manila University Loyola Schools taking up MA in Education (read more...)