Tyler Peterson - Page 3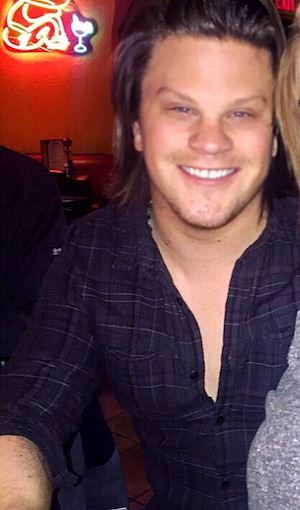 Tyler is one of BroadwayWorld's lead News Desk Editors, covering breaking Broadway and theatre news daily. He studied Public Relations and Creative Writing at Loyola University Chicago while working part-time for BWW on evenings, weekends, and occasionally during classes. He has also been involved in the Chicago theatre industry, working in media relations and publicity with Margie Korshak, Inc.
MOST POPULAR ARTICLES
LAST 30 DAYS
LAST 365 DAYS
Breaking News: Tony Winner Lea Salonga Will Lead First International Production of FUN HOME in Manila

November 18, 2015

The Bechdels will soon be heading to Manila - with some legendary star power in tow.
---
New ONCE National Tour Will Hit the Road in 2016; Leads Announced!

November 16, 2015

With its first national tour wrapped, beloved folk/indie blend Broadway musical ONCE will, once more, hit the road.
---
Cirque du Soleil - PARAMOUR's Leading Lady & Company to Perform at Macy's THANKSGIVING DAY PARADE

November 16, 2015

BroadwayWorld has just learned that Cirque du Soleil - PARAMOUR's Ruby Lewis and over twenty other Cirque artists will bring their Broadway-Bound magic to the 89th Annual Macy's Thanksgiving Day Parade on Thursday, Nov. 26, airing from 9 AM - noon on NBC.
---
Tickets to Steve Martin & Edie Brickell's BRIGHT STAR on Broadway Now on Sale

November 16, 2015

Tickets for the Broadway run of Grammy and Emmy winner Steve Martin and Grammy-winning singer-songwriter Edie Brickell's much-anticipated new musical BRIGHT STAR are officially on sale, BroadwayWorld has confirmed this morning.
---
Broadway Vets & Original Cast Members on Board for A.R.T.'s Regional Premiere of 'THE GREAT COMET OF 1812'

October 19, 2015

The American Repertory Theater (A.R.T.) at Harvard University, under the leadership of Artistic Director Diane Paulus, will present stage Malloy's musical adaptation of an excerpt from Leo Tolstoy's monumental novel War and Peace, directed by Rachel Chavkin, with choreography by Sam Pinkleton.
---
BWW Interview: Telly Leung on His New Album, Reuniting with Lea Salonga in Broadway's ALLEGIANCE & More

October 23, 2015

With Leung's packed fall schedule in full swing, BroadwayWorld recently caught up with him, where he opened up about the journey of producing an album, working alongside Takei and Salonga in ALLEGIANCE, and much more.
---
Original Cast of BARE Reunites Tonight at 54 Below in Memory of Composer Damon Intrabartolo

October 12, 2015

Performers from the beloved Off-Broadway musical BARE are coming together to honor the show's late creator, Damon Intrabartolo, tonight, October 12, at Feinstein's/ 54 Below at 7 p.m. and 9:30 p.m.
---
Inspired by Benedict Cumberbatch, U.K. Campaign Launches in Hopes of Combating Cell Phone Usage in Theaters

September 25, 2015

With the issue of cell phone usage in theatres across the world only growing worse, the Cumberphone Campaign has launched in the U.K. with the hopes of cleverly 'tackling the issue of Mobile Phones at Theatres, one show-tune and soliloquy at a time.'
---
Breaking News: HEDWIG AND THE ANGRY INCH Sets Broadway Closing Date
August 18, 2015
---
BWW Interview: 39 STEPS' Billy Carter on Off-Broadway's Revamped 'Little Golden Gem'

August 20, 2015

In honor of the show's return to New York this year, BroadwayWorld caught up with Carter, who recently wrapped a run in the West End musical I CAN'T SING! (opposite Cynthia Erivo,) to find out what he thought the made the piece 'a little golden gem,' how he found his footing in the dozens of characters he portrays, and more!
---
Becky Gulsvig, Ben Fankhauser & More Will Hit the Road Alongside Abby Mueller in BEAUTIFUL National Tour

August 10, 2015

BroadwayWorld has just confirmed the complete casting for the upcoming North American Tour of the Tony, Grammy Award-winning musical BEAUTIFUL - THE CAROLE KING Musical. The show will premiere at the Providence Performing Arts Center in Providence, RI, on September 15-20, 2015, and will play single- and multi-week engagements in the 2015/16 touring season and beyond. Current schedule at www.beautifulonbroadway.com/tour.
---
Broadway's CHICAGO Welcomes Amy Spanger Back to the Cell Block Tonight

August 4, 2015

This month, CHICAGO is welcoming two of its top leading ladies back to the cell block. The first is Amy Spanger, who will return to the Ambassador Theatre for a limited engagement in Fred Ebb and Bob Fosse's record-breaking musical beginning tonight, August 4.
---
Betty Buckley & Rachel York Star in GREY GARDENS, Beginning Tonight at Bay Street

August 4, 2015

Bay Street Theater presents Tony Award winner Betty Buckley and Drama Desk Award winner Rachel York as Big Edie and Little Edie Bouvier Beale in GREY GARDENS, the musical, beginning tonight, August 4, where it will run through August 30; with book by Doug Wright, music by Scott Frankel, and lyrics by Michael Korie. Michael Wilson directs.
---
Oscar Winner Lupita Nyong'o to Star in Danai Gurira's ECLIPSED at The Public This Fall

July 30, 2015

BroadwayWorld has just learned that Oscar winner Lupita Nyong'o will make her New York stage debut this fall in the NYC premiere of Danai Gurira's new drama ECLIPSED, just added to The Public Theater's fall season.
---
ALADDIN Will Officially Open Summer 2016 in London; Casting Calls Set

July 30, 2015

ALADDIN will officially fly into the West End in Summer 2016.
---
Broadway's CHICAGO Will Welcome Amy Spanger & Carly Hughes Back to the Cell Block

July 30, 2015

This August, CHICAGO will welcome two of its top leading ladies back to the cell block.
---
From Jay-Z to LES MIZ, Lin-Manuel Miranda Reveals Influences Behind Broadway's HAMILTON

July 29, 2015

When taking pen to paper to bring the life of founding father Alexander Hamilton to the stage, Lin-Manuel found inspiration in far off places - from GRAND THEFT AUTO's free-roaming firefights to hip-hop's best beats.
---
A Stephen Schwartz Celebration, Patti LuPone & More on Tap for Symphony Space's 2015-16 Season

July 28, 2015

Symphony Space will usher in a new series of works for its 2015-16 season, thanks to new artistic director Andrew Byrne.
---
Elizabeth Stanley & Andrew Samonsky Will Lead National Tour of Jason Robert Brown's THE BRIDGES OF MADISON COUNTY

July 23, 2015

Jason Robert Brown's much-loved, though short-lived musical THE BRIDGES OF MADISON COUNTY, based upon the best-selling novel by Robert James Waller, will soon take its sweeping love story on the road - today, the actors tapped to portray the piece's central love-torn couple have been revealed.
---
Ahead of Her First Broadway Bow, Meet SPRING AWAKENING's Oscar-Winning Star Marlee Matlin

July 21, 2015

As BroadwayWorld first reported this morning, Oscar and Golden Globe-winning actress Marlee Matlin will make her Broadway debut this fall in the upcoming revival of Steven Sater and Duncan Sheik's beloved musical Spring Awakening as the 'Adult Woman'. In honor of the big news, BWW brings you a look back at some of the highlights from Matlin's career!
---
« prev 1 2 3 4 5 6 … 12 next »