Tyler Peterson - Page 4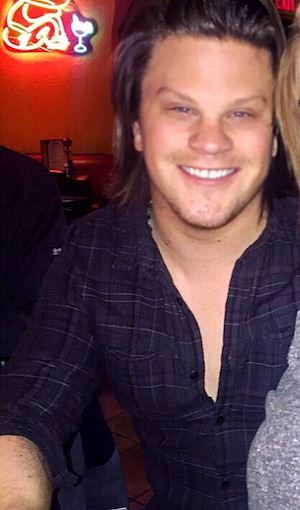 Tyler is one of BroadwayWorld's lead News Desk Editors, covering breaking Broadway and theatre news daily. He studied Public Relations and Creative Writing at Loyola University Chicago while working part-time for BWW on evenings, weekends, and occasionally during classes. He has also been involved in the Chicago theatre industry, working in media relations and publicity with Margie Korshak, Inc.
MOST POPULAR ARTICLES
LAST 30 DAYS
LAST 365 DAYS
Original Cast of BARE to Reunite at 54 Below in Memory of Composer Damon Intrabartolo

July 16, 2015

Performers from the beloved Off-Broadway musical BARE will soon come together in honoring its late creator.
---
Laura Osnes, Caissie Levy, Ruthie Ann Miles & More Set for THE BROADWAY PRINCESS PARTY at 54 Below

July 15, 2015

Some of Broadway's brightest leading ladies will soon bring a little magic to 54 Below.
---
Following Poor Reviews, British Director Douglas Gordon Takes Pickaxe to Theatre Walls

July 15, 2015

Following a slew of crushing reviews, Turner Prize-winning director Douglas Gordon took out his frustration on the Manchester's new £25 million HOME theatre - with a pickaxe.
---
Tony Nominee Bryce Pinkham Returning to A GENTLEMAN'S GUIDE TO LOVE AND MURDER This Month

July 9, 2015

A GENTLEMAN'S GUIDE TO LOVE AND MURDER will welcome back an original Broadway cast member to its murderous fold.
---
Musical Theatre Historian Jennifer Ashley Tepper Shares 30 Brilliant Reasons to be Excited to See an Understudy

July 9, 2015

As usual, Jennifer Ashley Tepper puts the history of musical theatre into perfect perspective.
---
Kristin Chenoweth Returning to ON THE TWENTIETH CENTURY Tonight Following Afternoon Absence

July 8, 2015

Kristin Chenoweth may have missed today's matinee of Broadway's ON THE TWENTIETH CENTURY, but rest assured Roundabout patrons, she'll be back in action as Lily Garland at this evening's performance.
---
Paul Alexander Nolan to Join Megan McGinnis in DADDY LONG LEGS Off-Broadway

July 8, 2015

Paul Alexander Nolan, star of Broadway's ONCE and DOCTOR ZHIVAGO, will soon make his Off-Broadway debut.
---
LCT3 Extends New Musical PRELUDES, Starring Nikki M. James & Gabriel Ebert

July 6, 2015

Dave Malloy's new musical Preludes, currently playing Off-Broadway at Lincoln Center Theater's Claire Tow Theater, has been extended for an additional two weeks.
---
Relive the Song of Purple Summer: A Look Back at SPRING AWAKENING's Original Broadway Run

July 1, 2015

The 'Song of Purple Summer' might be heard - and seen - once more on Broadway.
---
Tony Nominee Andrew Lippa Elected President of The Dramatists Guild Fund

June 29, 2015

BroadwayWorld has confirmed that The Dramatists Guild Fund, the charitable arm of The Dramatists Guild of America, has elected Tony nominee Andrew Lippa as its new president, succeeding Gretchen Cryer, who has held the position since 2005.
---
WOLF HALL: PARTS 1 & 2 End Limited Broadway Engagements This Weekend

June 29, 2015

The Broadway runs of WOLF HALL: PARTS 1 & 2's will officially come to an end this weekend.
---
Meet the Team! All You Need to Know About the Documentary & Cast Behind the New Musical GOTTA DANCE

June 29, 2015

The initial casting for Gotta Dance, the new Broadway-bound musical based on the critically acclaimed 2008 documentary about professional basketball's first ever aged 60-and-older dance team, was announced earlier today, including Tony Award nominee Andre De Shields, five-time Emmy Award nominee Georgia Engel, Tony Award-winner Lillias White, television and film icon Stefanie Powers (making her Broadway debut), Haven Burton, Lori Tan Chinn, and Nancy Ticotin are set to star in the pre-Broadway World Premiere of Gotta Dance this winter at Broadway In Chicago's Bank of America Theatre. Gotta Dance begins performances on December 13, 2015 and runs through January 10, 2016.
---
Ciara Renee & Kimiko Glenn Depart Encores! Off-Center's THE WILD PARTY

June 29, 2015

Ciara Renee and Kimiko Glenn have officially withdrawn from Encores! Off-Center's upcoming production of Andrew Lippa's THE WILD PARTY due to scheduling conflicts, BroadwayWorld has confirmed. Joaquina Kalukango and Talene Monahon replace the pair, respectively.
---
Andre De Shields, Haven Burton, Lillias White & More Will Lead Broadway-Bound Musical GOTTA DANCE in Chicago

June 29, 2015

The new musical GOTTA DANCE will take its first steps with an all-star cast.
---
IT SHOULDA BEEN YOU Rings in Marriage Equality with Special Ticket Offer for Spouses

June 26, 2015

Equality rang through the United States this morning with the Supreme Court's historic decision - and Broadway's IT SHOULDA BEEN YOU is joining in on the celebration.
---
Howard McGillin to Join Betty Buckley & Rachel York in GREY GARDENS at Bay Street Theater

June 26, 2015

The company of GREY GARDENS continues to grow.
---
Lawrence Wright's CAMP DAVID Heading to Broadway Next Season

June 25, 2015

BroadwayWorld can confirm that President Jimmy Carter will soon bow on The Great White Way.
---
All We Ever Wanted! Meet the Starry Cast of Stephen Schwartz's THE PRINCE OF EGYPT Concert Reading

June 27, 2015

As announced this week, the full cast of Bay Street Theater & Dreamworks Theatricals' upcoming concert reading of the musical adaptation of THE PRINCE OF EGYPT, featuring book by Philip LaZebnik (Mulan, Pocahontas), and music & lyrics by Stephen Schwartz (Wicked, Pippin, Godspell, The Hunchback of Notre Dame), has officially been revealed.
---
FUN HOME Producers on Possible Film Adaptation: 'There's Definitely Been Interest'

June 7, 2015

Following FUN HOME's Best Musical win tonight at the 69th Annual Tony Awards, the producers of the night's big hit spoke with the press backstage - and hinted at a long-life for the musical post-Broadway.
---
FUN HOME Heading Across the Pond? Director Sam Gold 'Can't Confirm or Deny'

June 7, 2015

Following John Cameron Mitchell's confirmation that HEDWIG AND THE ANGRY INCH would be heading to the West End, the Bechdels might soon be following suit.
---
« prev 1 2 3 4 5 6 7 … 12 next »