Student Blogger: Maya Mehrara - Page
MOST POPULAR ARTICLES
LAST 365 DAYS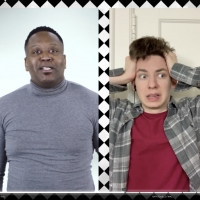 BWW Blog: What TikTok Musical Will Gen Z Create Next?
Posted: Jan. 12, 2021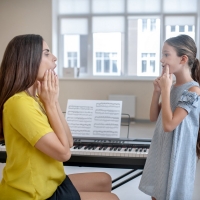 BWW Blog: Finding a Good Voice Teacher is Like Finding a Good Therapist
Posted: Dec. 18, 2020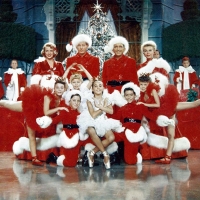 BWW Blog: Holiday Movie Musicals to Watch With Your Family
Posted: Dec. 7, 2020


BWW Blog: Expanding Your Education
Posted: Jan. 26, 2021


BWW Blog: Expanding Your Education

January 26, 2021

Early on in my college journey, I learned that conservatory-style education is not for everyone.
---
BWW Blog: What TikTok Musical Will Gen Z Create Next?

January 12, 2021

After the hit TikTok musical Ratatouille, what musical adaptation will young people across the nation compose, choreograph, and stage next?
---
BWW Blog: Finding a Good Voice Teacher is Like Finding a Good Therapist

December 18, 2020

I have been lucky enough to take voice lessons since I was six years old (I'm now twenty, so it has been fourteen wonderful years). u
---
BWW Blog: Holiday Movie Musicals to Watch With Your Family

December 7, 2020

The holiday season is quickly approaching, and after the emotional rollercoaster that is 2020, everyone is ready to celebrate with their loved ones this year.
---
BWW Blog: Theater-Inspired Gifts to Purchase

November 19, 2020

With Christmas and Hanukkah coming up next month, it is time to begin purchasing gifts for your friends and family.
---
BWW Blog: Don't Give Up on Theater

November 9, 2020

These days, I miss theater more than ever. Without being able to see shows or perform in them due to the global pandemic, my life is a tad grey.
---
BWW Blog: Spooky Shows to Watch This Halloween

October 5, 2020

Ita??s finally spooky season and ita??s time to get out your best costume to get ready for Halloween!
---
BWW Blog: Finding New Passions During the Pandemic

September 21, 2020

I truly cana??t remember going a single day of my life without singing. Performing has always just been a part of my life.
---