Rachel Wong
MOST POPULAR ARTICLES
LAST 30 DAYS
BWW Review: Ramin Karimloo & Hadley Fraser - FROM THE REHEARSAL ROOM: TOKYO (ACT 1) at Setagaya Sound Studio
Posted: May. 22, 2021


BWW Review: Ramin Karimloo & Hadley Fraser - FROM THE REHEARSAL ROOM: TOKYO (ACT 2) at Setagaya Sound Studio
Posted: Jun. 3, 2021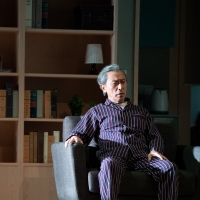 BWW Review: LE PERE at Hong Kong City Hall Theatre
Posted: May. 21, 2021


LAST 365 DAYS
BWW Review: Ramin Karimloo & Hadley Fraser - FROM THE REHEARSAL ROOM: TOKYO (ACT 1) at Setagaya Sound Studio
Posted: May. 22, 2021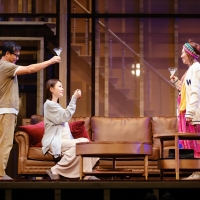 BWW Review: MURDER IN SAN JOSE AT HKAPA
Posted: May. 2, 2021


BWW Review: Ramin Karimloo & Hadley Fraser - FROM THE REHEARSAL ROOM: TOKYO (ACT 2) at Setagaya Sound Studio
Posted: Jun. 3, 2021


BWW Review: LARGER THAN LIFE at Hong Kong City Hall Theatre
Posted: May. 16, 2021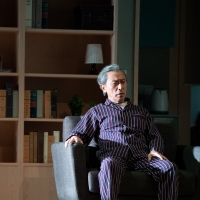 BWW Review: LE PERE at Hong Kong City Hall Theatre
Posted: May. 21, 2021


BWW Review: Ramin Karimloo & Hadley Fraser - FROM THE REHEARSAL ROOM: TOKYO (ACT 2) at Setagaya Sound Studio

June 3, 2021

The past weekend audiences were treated to the second act of Ramin Karimloo and Hadley Fraser's concert - From the Rehearsal Room.
---
BWW Review: Ramin Karimloo & Hadley Fraser - FROM THE REHEARSAL ROOM: TOKYO (ACT 1) at Setagaya Sound Studio
May 22, 2021
---
BWW Review: LE PERE at Hong Kong City Hall Theatre

May 21, 2021

The Cantonese production of Le Père opened at the Hong Kong City Hall Theatre on Thursday 20th May. The play was originally scheduled to play in July & August 2020, but due to the pandemic, the play sadly had to cancel right after the set had been completed.
---
BWW Review: LARGER THAN LIFE at Hong Kong City Hall Theatre

May 16, 2021

Larger Than Life, the French comedy by Martial Courcier, opens at the Hong Kong City Theatre Hall on 13 May 2021 as part of the Le French May annual arts festival in Hong Kong
---
BWW Review: MURDER IN SAN JOSE AT HKAPA

May 2, 2021

The critically acclaimed production of Murder in San José opens at the HKAPA on 30 April 2021, marking the return of live theatre in Hong Kong since the start of the pandemic.
---
BWW Review: LION KING THE MUSICAL at AsiaWorld-Expo

December 23, 2019

Celebrating it's 22nd year, the musical adaptation of Disney's The Lion King has premiered in Hong Kong!
---
BWW Review: MADAGASCAR THE MUSICAL at HKAPA

September 13, 2019

Based on the much-loved DreamWorks Animation, the stage adaptation Madagascar the Musical has arrived in Hong Kong!
---
BWW Previews: UPCOMING THEATRE SHOWS PLAYING THIS FALL in Hong Kong

August 22, 2019

Summer might soon be over, and Christmas still seems miles away, but do not fret my dear friends! Hong Kong's theatre scene still has a range of exciting shows hitting the 852 this fall, perfect for all ages!
---
BWW Review: WAR HORSE at HKAPA

May 14, 2019

Seen by over 8 million people worldwide, in 97 towns and cities across 11 countries, the National Theatre production of War Horse has finally arrived in Hong Kong on 10th May!
---
BWW Review: MAMMA MIA! at HKAPA

January 17, 2019

Kicking off the 2019 theatre calendar in Hong Kong is the feel-good classic that is Mamma Mia! Seen by over 60 million people around the world, the musical premiered in London's West End back in 1999, and is now celebrating its 20th anniversary! With no sign of it slowing down, 2018 saw the launch of its International Tour, and after months on the road, it has finally arrived in Hong Kong, opening on January 16th!
---