BWW Previews: UPCOMING THEATRE SHOWS PLAYING THIS FALL in Hong Kong
Summer might soon be over, and Christmas still seems miles away, but do not fret my dear friends! Hong Kong's theatre scene still has a range of exciting shows hitting the 852 this fall, perfect for all ages!
First up, we've got Madagascar, the musical adaptation of the much-loved Dreamworks Animation. Opening at the Lyric Theatre, HKAPA on 12 September 2019, this production follows the movie relatively closely. Alex, Marty, Melman and Gloria are four New York zoo animals who have spent their whole lives in captivity. One day, the curiosity of Marty gets the better of him and he makes the great escape following a bunch of crazy penguins! The rest of the group chase after in hope to bring him back, but before they make it, they are caught and mistaken to be aggressive animals, and are shipped off to an African wildlife reserve. However, all hell breaks loose when the penguins get up to mischief again, which sees the group of friends end up stranded on the African island of Madagascar!
The musical features a cast of 10, led by X Factor winner Matt Terry as Alex the Lion. Critics abroad have praised Terry's professional stage debut, noting that his impressive falsetto is one to look out for.
And although this production is a lot newer in comparison to most musicals arriving in Hong Kong, existing reviews from the show's International Tour have offered a lot of praise, ranging from set design to costumes, choreography to singing, and most importantly the witty scripts that leave audiences young and old laughing along the way! I am very excited to see this next month, and if like me, you are a fan of the original movie, then this would be a production to consider checking out!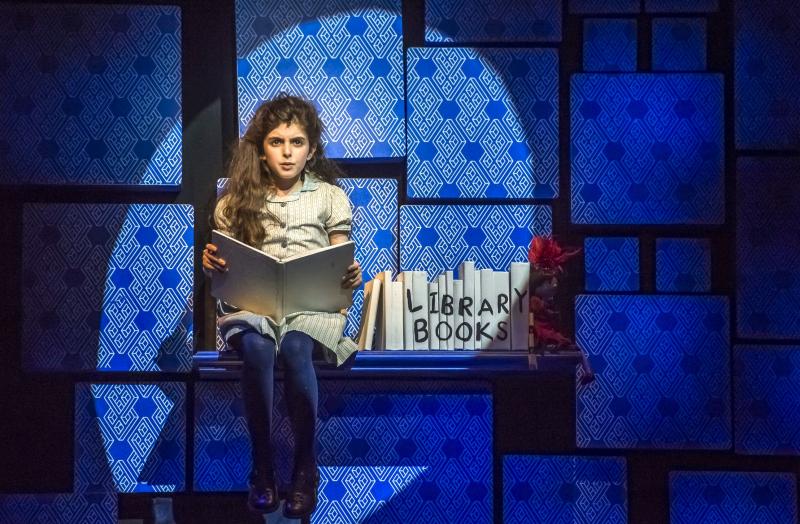 Following on immediately, there's Matilda the Musical. Inspired by the beloved children's book written by Roald Dahl, Matilda is a firm favourite of theatre goers in London's West End and Broadway. Winning over 90 international awards, including 23 for Best Musical, this production will open at the Hong Kong Academy for Performing Arts from 20th September.
The show tells of a brave and precocious little girl who has a passion for learning and reading, but is suppressed by neglectful parents who are too obsessed with themselves to care. Growing up, Matilda, learns to resist and overcome the challenges that lie in her way, deciding to take matters into her own hands and change her destiny... "I wonder why they didn't just change their story? We're told we have to do what we're told, but surely, sometimes you have to be a little bit naughty..."
Having already listened to the Original Broadway Cast Recording many times, I cannot wait to see this production for myself. There are so many songs that I love, but my favourite number must be "When I Grow Up". The song mentions of the desire young children wanting to grow up quickly and do things that they normally can't... climb trees, eat sweets at whatever time of day, stay up late every night, be strong and brave, tackling all the difficult and scary challenges life throws at you...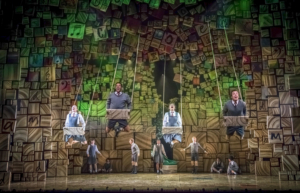 However, this number also reminds us of the sad loss of childhood, how, as adults, we then only wish to be young again, and to have that innocent and positive care-free spirit. Heartwarmingly inspiring yet bittersweet... you would be unreal to listen to this song and not feel your heart twinge with sorrow.
With a smart and witty score by written by Olivier Award winner Tim Minchin and an exciting book by Tony Award winning playwright Dennis Kelly, this wonderful production will no doubt inspire and delight audiences young and old.
After Matilda, fast forward 3 months to December and we see the musical adaptation of the classic Disney animation, The Lion King, premiere in Hong Kong!
For those that do not know the plot, firstly, who are you? And have you been living under a rock?? Perhaps Pride Rock, even?
This production is based on the beloved 1994 feature film of the same name, and follows the adventures of the young lion, Simba, whose uncle, Scar, plots to take over his father Mufasa's throne. Falling victim to Scar's evil plans, Mufasa is killed and Simba leaves Pride Rock, later on returning as an adult to take back his homeland and throne.
For those that have only seen the animation, rest assured that your favourite songs are kept in the production. For example, "Circle of Life", "Hakuna Matata", and "Can You Feel the Love Tonight". Besides these popular numbers, there are also other songs from Elton John, Mark Mancina, Hans Zimmer and so on.
And if that isn't enough to persuade you to see this production, the staging and design of the show surely will. The sounding of African drums and vocals set the scene as the sun rises and the Serengeti comes to life right in front of audiences's eyes. Having got our Serengeti, next comes the animals. Director Julie Taymor, along with Michael Curry, designed 200 puppets and masks for the production, drawing on a wide variety of art cultures. From Africa, there is the use of lion masks made from carbon fibre, which evoke the hard-crafted qualities of African wood masks, and from Asia, there is the traditional Japanese art form of shadow puppetry.
Watched by over 95 million people worldwide, this Broadway & West End favourite will be sure to leave audiences amazed, so go and get your tickets before they're all sold out! (And if you happen to be one of the few that didn't know the plot already, go buy a ticket and redeem yourselves! You won't regret it!)
Ticketing Information:
Madagascar the Musical - From 12th September 2019 to 15th September 2019 at the Lyric Theatre, HKAPA.
https://premier.hkticketing.com/shows/show.aspx?sh=MADAG0919
Matilda the Musical - From 20th September 2019 to 20th October 2019 at the Lyric Theatre, HKAPA.
https://premier.hkticketing.com/shows/show.aspx?sh=MATIL0919
The Lion King - From 18th December 2019 to 5th January 2019 at the Arena, AsiaWorld-Expo.
https://premier.hkticketing.com/shows/show.aspx?sh=LIONK1219