Juan Michael Porter II - Page 5

Juan Michael Porter II is the Managing Editor and Critic-in-Residence of BroadwayWorld Dance. He writes and creates with a focus on engaging, entertaining, and educating the reader without being a prick about it. He has contributed dance and theatre criticism to Color Lines, TheBody.com, Dance Enthusiast, Time Out NY, Ballet Review, TDF Stages, HuffPost, and Movement Research.
He has worked with H.T. Chen & Dancers, NYCOpera, Michael Mao Dance, The Martha Graham Dance Company, BalaSole Dance Company, Alpha Omega Theatrical Dance Company, and collaborated as a soloist with Yvonne Ng, Autre Ne Veut, William Hooker, Yasuhiko Fukuoka, Bird Mask, Isaiah Sheffer, Rose Marie Guirard, and Yung Yung Tsuai.
Behind the scenes, he is the former producer of Nadine Bommer Dance, production partner of Williamsburg Movement & Arts Center, director of dance at Webster Hall, Resident Artist at Sangre de Cristo Art Center, and regional coordinator of The New York City Road Runners. As the the founding artistic director of The Moving Beauty Series, he has advised, developed, consulted, and presented the work of numerous acclaimed artists.
MOST POPULAR ARTICLES
LAST 30 DAYS
LAST 365 DAYS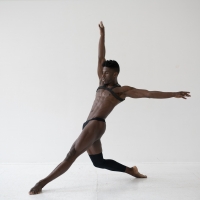 BWW Dance: Hottest Men in Dance 2019
Posted: Jan. 2, 2020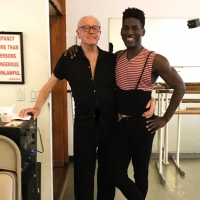 BWW Tribute: Willy Burmann, Ballet's Sage Has Ascended to The Stars
Posted: Mar. 31, 2020


Barcelona Dance Company Speaks Out On Being Barred From Performing At The Los Angeles Theatre Center By Immigration Officers
Posted: Oct. 16, 2019


BWW Dance: Rebuke to Blackface, Orientalism, and Racist Equivocation in The Guardian
Posted: Dec. 20, 2019


BWW Review: SATELLITE COLLECTIVE Oscillates Between Dull and Refined

June 14, 2016

Satellite Collective presented a meandering evening of different works this past weekend at 92Y's Buttenwieser Hall as part of the Dig Dance initiative. I attended the Saturday June 12th performance with great anticipation. As a fellow presenter I always perk up when I hear a wonderful introduction and Artistic Director Kevin Draper - a charismatic man who established immediate rapport with his audience and swiftly won us over to his side with his easy-going manner - delivered exactly that. It certainly didn't hurt that his monoprints of ink on canvas - 'View From The Ceiling'; created with visual designer Brandon Baker and scenic artist Marie Rosasco - set the scene as enjoyable backdrops. If only the rest of the concert had continued in this vein.
---
BWW Review: FELD'S KIDS Execute With Polish and Finally With Glee

June 13, 2016

We all know that Eliot Feld – who might be New York City's most accomplished man in dance – has a love for calisthenics, vernacular twists and grooves, and folklore. But since closing his ballet company in 2003, his work has been primarily with students who cannot understand the dry wit inherent to his choreography. The effect is decidedly discombobulating. One wishes that Mr. Feld would either up the ante in his work – there were no pirouettes or turns, though there was plenty of batterie, which tends to be more difficult – or further develop the artistry of his charges.
---
BWW Review: MICHAEL HELLAND Ribbon Dances at Performance Mix Festival

June 10, 2016

Performance Mix Festival returned to Abrons Art Center for its 30th Anniversary on June 6th, 2016. Founded in 1986 by curator Karen Bernard and presented by New Dance Alliance, this platform for experimentation and risk-taking has stood at the vanguard of showcasing established and emerging artists of a decidedly offbeat slant since its inception. Opening night's 8 pm performance - some days have a 7 pm and 8 pm performance - featured Brussells-based dance artist Michael Helland's site responsive installation "RECESS: The Ritual Experience Concept Event Spa Show".
---
BWW Review: BUGLISI DANCE THEATRE Celebrates Women of Distinction

June 9, 2016

Like sand through the hourglass, so is the choreography of Jacqulyn Buglisi. No one can argue that Ms. Buglisi knows how to craft beautifully lush movement. Her dances are ephemeral yet timeless, like a conjured dream held in stasis. But in the wrong hands, this ravishing quality becomes smothering. Luckily Ms. Buglisi formed her original company with Terese Capucilli, Christine Dakin, and Donlin Foreman. At the time they were filling a void left in the wake of Martha Graham's death. More than this, they were four of the most talented dancers on the planet coming into their own as creators while using their own incomparable bodies as tools of deliverance; how could the results be anything less than spectacular? Though one wonders, was it the work or the performers? We found out on June 7th, 2016 at The Ailey Citigroup Theatre during the gala performance of Buglisi Dance Theatre's 23rd Season.
---
BWW Dance Review: NIMBUS DANCE WORKS Sets Hearts Ablaze in Geolocate

June 7, 2016

The guerdon in attending a repertory company's concert is being able to savor the variety of work on display. Such was the case for Nimbus Dance Works' recent concert at Gibney Dance Center's Agnes Varis Performing Arts Center. Founded by Artistic Director Samuel Pott - a former soloist with The Martha Graham Dance Company and leading dancer with American Repertory Ballet - Nimbus places special emphasis on presenting work that engages communities across all spectrums. In celebration of its eleventh season, the company presented 'Geolocate' - a collection of work created by four choreographers from across the globe - in response to hateful rhetoric currently heard with alarming frequency in the news. This concept clearly spoke to a wide of array of people; the concert that I attended - closing night, June 4th, 2016 - contained the most diverse audience I have ever encountered.
---
BWW Review: YVONNE RAINER Recites The News in The Concept of Dust: Continuous Project-Altered Annually

June 6, 2016

Does the idea of listening to Yvonne Rainer read excerpts from news articles while six nominally enthusiastic dancers of a certain age perform movement patterns mixed in with jazz phrases appeal to you? Then you would have loved being at The Kitchen on June 3rd, 2016 for American Dance Institute's presentation of Ms. Rainer's 'The Concept of Dust: Continuous Project-Altered Annually'.
---
BWW Review: THE CUNNINGHAM TRUST Unveils a Dusty Extract

May 27, 2016

For whom is a dance made and why? This question kept coming to me as I watched the unveiling of Merce Cunningham's 'Cunningham Ballett' at Baryshnikov Arts Center on May 18th, 2016. Thought lost to time, a film recording of 'Ballett' was recently unearthed in the archives of Norddeutscher Rundrunk Studio Hamburg. Nearly 50 years after it was recorded, the premiere of Cunningham performing the solo 'Changeling' was shown, followed by a live presentation of the same piece. The question is to what end? As an iconoclast would Cunningham himself not have said, 'Let dead things sleep where they lie?'
---
BWW Review: AMERICAN BALLET THEATRE's 'La Fille mal gardée' Revives The Spirits With Bucolic Charm

May 26, 2016

'La Fille mal gardee', Frederick Ashton has given us folksy innocence, clever games, and sunny smiles. That smile was perfectly embodied by soloist Jeffrey Cirio, making a splendid debut as Colas in the opening performance of this life affirming ballet. He is more than ably assisted by a cast of tremendous artists who give of themselves completely to making these simple country characters sparkle. And what characters! With an opening danced by five chickens -- four hens and one manic rooster -- how could it be otherwise?
---
BWW Review: MARJANI FORTE-SAUNDERS Combines Nightmarish Images To Little Effect in being Here.../this time

May 26, 2016

Ms. Forte-Saunders has created an evening of misery that blocks any discourse beyond the bleak. If her intent was to wield art as a blunt instrument with which to hammer home her point, then she has certainly succeeded. The tragedy therein is that she could have done much more. Hers is a ferocious intellect that charges unswervingly towards what is distressing. While I admire her forcefulness, I wonder if she has confused strength for bravery.
---
BWW Dance Interview: JELKO YURESHA Reflects On His Past and The Dancers of Today

May 23, 2016

At 78, Jelko Yuresha has come to resemble a lion in repose. I recognize him immediately as I enter the lobby -- I am early, he is even earlier -- and what strikes me more than his subtle smile is his eyes. They are the eyes of a man who retains a zest for life though it is evident that little amuses him. This comes as no surprise. After all, he has seen much and traveled far. As we begin the dance of exchanging pleasantries, it becomes apparent that behind the guise of a charming gentlemen I am speaking to the dance version of James Bond -- as played by Sean Connery.
---
BWW Review: PROGRAM B of 'Soaking Wet' Wipes out with Lame Jokes and Relentless Repetition

May 23, 2016

On paper, Lawrence Goldhuber/Bigmanarts contrasted with Christopher Williams -- both theatrically inclined and unafraid of being wacky -- sounds marvelous. Marvelous dance evenings are certainly what Mr. Parker usually presents, but many hours after the fact I am still waiting for the magic of May 19th, 2016 to coalesce.
---
BWW Review: DEBORAH ZALL Project Illuminates Archetypes at The Graham Studio

May 19, 2016

I longed to see more. One would love to see the Martha Graham Dance Company commission a new from Ms. Zall. Unlike their usual fare, she clearly understands stagecraft and is able to communicate in the language of their founder. It seems to me that all she needs is the opportunity. Denise Vale, the Graham company's Artistic Associate was in the audience. Perhaps she will communicate what a boon it would be to work with Ms. Zall to her colleagues.
---
BWW Review: NEW YORK CITY BALLET Shows 21st Century Choreographers

May 9, 2016

New York City Ballet, home to George Balanchine's vision of dance in America, is well known for commissioning new work. This devotion to innovation can result in work that runs the gamut from zestful to appalling. Case in point, the '21st Century Choreographers II' program on May 7th, 2016, which presented a hodgepodge of brilliant, ill conceived, entertaining, and 'not suited to house style'.
---
BWW Dance Review: MORDANCE Celebrates 4th Anniversary at Sheen Center

April 26, 2016

Runway ready bodies, gorgeous faces, revealing costumes, and excellent technicians. With incredible ingredients like these, what could possibly go wrong? The music, lighting, and choreography.
---
BWW Dance Review: WENDY OSSERMAN's 40th Anniversary Season

April 26, 2016

Ms. Osserman's work has a stream of consciousness feel to it that matches her casual personality. This casual ambiance set the stage for what felt like a purposefully disjointed evening.
---
BWW Dance Review: THE MARTHA GRAHAM DANCE COMPANY Loses Sight of Its Identity at City Center Gala

April 26, 2016

The 'House of Pelvic Truth' has lost its contraction. Known for its dominating heroines and intense psychosexual dramas, The Martha Graham Dance Company at the age of 90 has come to resemble a bevy of rail thin beauties who alternate between striking lovely poses and engaging in repetitive calisthenics.
---
BWW Dance Review: BALLET HISPANICO Starts Strong but Comes up Short at The Joyce

April 12, 2016

Magical realism has struck the stage! A group of travelers has set out on a long journey, but the scenario, lighting, and music keep shifting before our eyes. It feels as if we are jumping from one daydream to another. Thus began Ballet Hispanico's 45th Anniversary on the evening of Friday April 9th, 2016 at The Joyce.
---
BWW Review: Brooklyn Ballet and Norte Maar Present Balletic Collaborations in COUNTERPOINTE 2016

April 11, 2016

Presented by Brooklyn Ballet and Norte Maar, CounterPointe 2016 makes a commendable effort to provide women artist opportunities but falls short of presenting exciting work.
---
BWW Review: Butoh Artist VANGELINE Collaborates with Contortionist JONATHAN NOSAN

April 5, 2016

As executed by Vangeline (who defines her work as rooted in Japanese Butoh while carrying it into the future), Butoh enhances commonplace moments riddled throughout a framework of ornate scenarios. Working from a script of staged tableaux that explore the lengths to which an abject man will go to win over an indifferent woman, I would say that '7643' certainly fulfills this mission. I have never seen Butoh executed in a theatrical setting and though a traditional play or ballet might dispatch this entire evening of events in a matter of minutes, I don't think that it would have plumbed the emotional depths quite as movingly.
---