Juan Michael Porter II - Page 2

Juan Michael Porter II is the Managing Editor and Critic-in-Residence of BroadwayWorld Dance. He writes and creates with a focus on engaging, entertaining, and educating the reader without being a prick about it. He has contributed dance and theatre criticism to Color Lines, TheBody.com, Dance Enthusiast, Time Out NY, Ballet Review, TDF Stages, HuffPost, and Movement Research.
He has worked with H.T. Chen & Dancers, NYCOpera, Michael Mao Dance, The Martha Graham Dance Company, BalaSole Dance Company, Alpha Omega Theatrical Dance Company, and collaborated as a soloist with Yvonne Ng, Autre Ne Veut, William Hooker, Yasuhiko Fukuoka, Bird Mask, Isaiah Sheffer, Rose Marie Guirard, and Yung Yung Tsuai.
Behind the scenes, he is the former producer of Nadine Bommer Dance, production partner of Williamsburg Movement & Arts Center, director of dance at Webster Hall, Resident Artist at Sangre de Cristo Art Center, and regional coordinator of The New York City Road Runners. As the the founding artistic director of The Moving Beauty Series, he has advised, developed, consulted, and presented the work of numerous acclaimed artists.
MOST POPULAR ARTICLES
LAST 30 DAYS
LAST 365 DAYS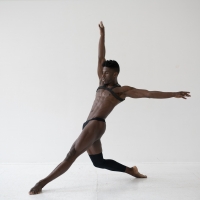 BWW Dance: Hottest Men in Dance 2019
Posted: Jan. 2, 2020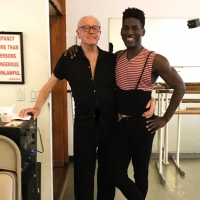 BWW Tribute: Willy Burmann, Ballet's Sage Has Ascended to The Stars
Posted: Mar. 31, 2020


Barcelona Dance Company Speaks Out On Being Barred From Performing At The Los Angeles Theatre Center By Immigration Officers
Posted: Oct. 16, 2019


BWW Dance: Rebuke to Blackface, Orientalism, and Racist Equivocation in The Guardian
Posted: Dec. 20, 2019


BWW Interview: Ballet Hispánico and Michelle Manzanales Return to The Apollo

November 13, 2019

While I look forward to observing their world premieres, I am excited beyond words to experience 'Con Brazos Abiertos'' again. It literally deserves to make the best dance performance list of any year.
---
BWW Review: Paul Taylor American Modern Dance's All American Gala

October 31, 2019

Under Michael Novak's artistic direction Paul Taylor American Modern Dance's dancers look smashing and ready to begin a new era while continuing to honour their forefather who passed away just over a year ago.
---
BWW Review: Labored Studies and Quilted Genius with William Forsythe at The Shed; A Quiet Evening of Dance

October 29, 2019

I could write more about the latter part of this evening's marvels, but I'd rather leave you with this: Forsythe can beguile an audience with three simple gestures. It feels perverse when he chooses not to.
---
BWW Review: Company XIV Sexes Up Halloween with QUEEN OF HEARTS

October 28, 2019

Company XIV's seductively queer-flavored burlesque Queen of Hearts is celebrating Halloween with an end-of-month blowout. It's an out-of-this-world playground destination for sexy-folks of all persuasions who are looking for a safe place to get debaucherous without any of the accompanying shenanigans that NYC can throw one's way.
---
BWW Review: Elegy for Wendy Whelan

October 25, 2019

Ever the restless creature, Whelan uses The Day to confront her fans with the reality of who she is versus who they expect her to be.
---
BWW Review: The Kids Rock Fini Dance Festival

October 25, 2019

Fini Dance Festival's students knock the audience's socks off while putting their elders to shame. But is that a good thing?
---
BWW Report: 2019 Bessies AKA Thank Goodness for Joan, Louis, and Camille

October 23, 2019

I'm certain that we will see Camille A. Brown awarded again soon. She deserves a nomination just for the performance she unleashed during this Bessie ceremony. Is there another dancer in the world whose deep scholarship comes through so clearly with every breath she or he takes?
---
BWW Review: BalaSole Looks Anonymous Together, Glittering Alone

October 22, 2019

Roberto Villanueva founded BalaSole Dance Company nine years ago to combat the discrimination against 'atypical bodies' that one encounters in dance. Take Villanueva himself: a dazzling soloist with sparkling technique and facility that puts him in Sylvie Guillem's league, at 5 foot 2 inches, his atypical height all but barred him from working with major companies. His response to that exclusion was to create BalaSole, a showcase for talented, atypical dancers.
---
BWW Interview: Karole Armitage Untangles Obsession At NYLA

October 21, 2019

Superstar 'Punk Ballerina' Karole Armitage reveals the secrets behind breaking cycles of obsession in this revealing interview about her upcoming show, 'You Took A Part Of Me'. This revival is back by popular demand following a sold-out run at Japan Society.
---
BWW Review: Dance Theatre of Harlem Gorgeous at Guggenheim Rotunda Project

October 18, 2019

In a play on 'Sankofa', looking backwards to move forward served Dance Theatre of Harlem well in this sneak peek of the season to come. Returning to the Guggenheim Museum for the first time since 1971, the company revealed an incredible lineup of dancers who were eager to prove their mettle in ballets by George Balanchine and Arthur Mitchell.
---
Barcelona Dance Company Speaks Out On Being Barred From Performing At The Los Angeles Theatre Center By Immigration Officers

October 16, 2019

José Luis Valenzuela reveals how he learned about Marta Carrasco's detainment by Homeland Security, the background story of their collaboration, and how Los Angeles Theatre Company is recovering from the cancellation of 'Perra de Nadie'.
---
BWW Review: Gently Woke, Lacking in Bite with THOUGHTS & PRAYERS

October 10, 2019

What is interesting about watching this pas is that Factor does not need Giles to execute any of her choreography. That she always accepts his unnecessary assistance serves as commentary on their relationship: she validates him as a source of physical comfort even though all she requires of him is the moral assurance that they are not bad people.
---
BWW Review: Contrasting the Jejune and Divine at Battery Dance Festival

October 7, 2019

Battery Dance Festival's Tuesday and Wednesday night performances proved that choreography is only as wonderful as its music is rich. Led by Buglisi Dance Theatre, Ballet Nepantla, Vanaver Caravan, Ballet Boy Productions, and Battery Dance Company, this fact was never far from the concertgoers' minds as they swooned blissfully to fantastic dancing coupled with brilliant music.
---
BWW Review: Dance Fail at Fall For Dance

October 3, 2019

The continued proliferation of rhythmless music plunges Fall For Dance 2019's Program 1 into a miasma of middling potpourri. From Kyle Abraham rendering Misty Copeland into a sterile robot to Crystal Pite's droning narration, this was an evening sorely in need of inventive rhythm and grooves. Thank goodness then for the visiting South Africans of Vuyani Dance Theatre.
---
BWW Review: A Washout of Wan Music at Battery Dance Festival

September 30, 2019

Experimentation and zany movement were washed out by the paucity of interesting music during the second night of Battery Dance Festival.
---
BWW Review: Paterson Joseph is Sensational in SANCHO

May 4, 2018

As a character piece, Sancho: An Act of Remembrance is an absolute triumph. The emotional work that Paterson and his co-director Simon Godwin have invested into this piece is exquisite.
---
BWW Review: Phoebe Legere is a Dynamo in SPEED QUEEN

March 26, 2018

Phoebe Legere's dynamic performance is to put through its paces in this haphazardly arranged show.
---
BWW Review: BUTOH BEETHOVEN: ECLIPSE Pierces The Nether Realm

December 11, 2017

Vangeline seemed to convulse as if she were peering through a scrying pool at something of mind-blasting awesomeness.
---
BWW Review: Flawed Though Rousing; THE INTIMACY EFFECT

December 4, 2017

That's the beauty of this play - well before the misdeeds of Weinstein, Lauer, Spacey, and Rose detonated in our laps, it was showing the poison of sexual violence in quiet spaces.
---
BWW Review: Excellence in Tame Circumstances on THE BENCH

November 15, 2017

This remarkable feat is the sort of thing that old school actors and worshipers of the craft fetishize over for hours. Galinsky's accomplishment as an actor and writer are such that one regrets that the production is less than exciting.
---