Elliot Lanes

Elliot Lanes has been working in theatre for over 20 years as a PSM, Sound Designer, Board Op....you get the idea. He has had the pleasure of working with some of DC's finest artists at venues such as Theater J, Studio Theatre, and Round House Theatre. Other DC area credits include many productions at Capital Fringe, and "Two Trains Running" and "Circle Mirror Transformation" at Prince Georges Community College. He also has been the lighting designer for the past five years for Momentum Dance Company's "Jazz Hip Hop Nutcracker." Prior to moving to DC, he was the Resident PSM for Negro Ensemble Company and White Horse Theatre Company in NYC for five years each. He also had the pleasure of working with Liza Minnelli, Betty Buckley and Marilyn Maye at the Backstage Bistro Awards as PSM for that event. Elliot previously covered the DC Metro Area theatre scene for Maryland Theatre Guide, and wrote the successful "A Quick 5" column. Elliot is happily married to BWW's former DC page coordinator Jennifer Perry who keeps him in a good place every day and has been doing so for the past nine and a half years now.
MOST POPULAR ARTICLES
LAST 30 DAYS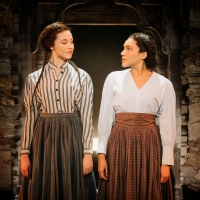 BWW Review: GUN & POWDER at Signature Theatre
Posted: Feb. 10, 2020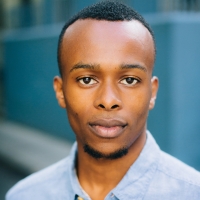 BWW Interview: Theatre Life with Justin Weaks
Posted: Jan. 30, 2020


BWW Review: NEXT TO NORMAL at Kennedy Center
Posted: Feb. 2, 2020


BWW Interview: Theatre Life with Marva Hicks
Posted: Feb. 7, 2020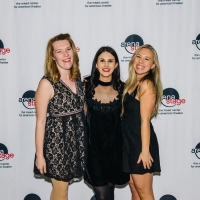 BWW Interview: Theatre Life with the Arena Stage Media Relations Team
Posted: Feb. 5, 2020


BWW Review: THE TOXIC AVENGER: THE MUSICAL at Rorschach Theatre
Posted: Feb. 12, 2020


LAST 365 DAYS
BWW Interview: Theatre Life with Kristin Chenoweth
Posted: Mar. 29, 2019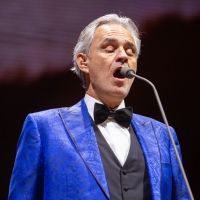 BWW Review: ANDREA BOCELLI at Capital One Arena
Posted: Dec. 16, 2019



BWW Interview: Theatre Life with Sulmane Maigadi
Posted: Apr. 22, 2019


BWW Interview: Theatre Life with Chris Clark
Posted: Oct. 10, 2019


BWW Interview: Theatre Life with Matthew Morrison and Shoshana Bean

April 30, 2019

It's that time of year when arts institutions hold their annual galas. This year the Music Center at Strathmore in North Bethesda, MD has a double bill wallop of an evening planned.
---
BWW Review: Alan Cumming at Strathmore

April 26, 2019

There is an old expression in theater about knowing when to shut up and sing. Some performers refuse to subscribe to that theory. If I use Wednesday's concert at the Music Center at Strathmore as a basis, multi-award-winning singer/activist Alan Cumming is – or at least can be or is prone to be – one of those performers.
---
BWW Review: STOMP at the National Theatre

April 24, 2019

For 25 years now the percussion spectacular known as Stomp has been making beautiful noise all over the world. This high-octane audible feast is back in town at the National Theatre for a week and the historic rafters are shaking from the melodious vibrations Stomp brings with it.
---
BWW Interview: Theatre Life with Sulmane Maigadi

April 22, 2019

Spring has sprung here in DC. The cherry blossoms are in bloom, Lawmakers are doing whatever they do and my favorite area art education institution The Theatre Lab School of the Dramatic Arts is gearing up for their spring musical production. This year as part of the Creating a Musical Role class The Theatre Lab will be presenting the Bill Russell/Henry Krieger cult musical Side Show with performances starting on May 2nd and running through May 11th.
---
BWW Interview: Theatre Life with Jeremy Price

April 17, 2019

Since 2003, today's subject, Jeremy Price has been living his theatre life making noise all over the world in the international percussion phenomenon, Stomp. The current US tour is coming to DC's National Theatre April 23rd, playing through the 28th.
---
BWW Review: GRAND HOTEL at Signature Theatre

April 11, 2019

There are certain things that really bother me in theater. One of the biggest is when a theater company that is capable of brilliance presents a show that should be a perfect fit – and unfortunately ultimately delivers a final product that does not meet my expectations.
---
BWW Review: KRISTIN CHENOWETH at Strathmore

April 9, 2019

Sometimes a singer just needs a microphone and a killer accompanist to create a fine evening of music. Of course, it helps if the singer's material is good as well. Tony and Emmy Award-winning singer/actress Kristin Chenoweth combined these few simple ingredients, walked out onto the stage of The Music Center at Strathmore, and treated her audience to an audible feast.
---
BWW Review: WINNIE THE POOH at Adventure Theatre

April 8, 2019

Oh bother! Adventure Theatre is currently presenting a hunny of a show with Le Clanché du Rand's delightful stage adaptation of A.A. Milne's Winnie the Pooh. Under the fine direction of Shirley Serotsky, Milne's 100 Acre Wood and its inhabitants magically come to life with a story of lost tales, huffalumps, and much more.
---
BWW Interview: Theatre Life with Kristin Chenoweth

March 29, 2019

Today's subject, Kristin Chenoweth, has been living her theatre life to the fullest since 1993 when Paper Mill Playhouse in Millburn, NJ cast her as the ingénue in their production of Animal Crackers. The show effectively launched her career and she went on to become a Tony Award-winning actress, and a highly successful recording and concert artist. She has also made many appearances on television and in film. On April 8th you will have the privilege of seeing this immense talent live onstage at The Music Center at Strathmore and, judging from past performances, it's going to a great evening of music.
---
BWW Review: RESOLVING HEDDA at Washington Stage Guild

March 25, 2019

Life in the theatre is hard enough without having a diva in your show. As the title character in a well known play by a certain Norwegian playwright you would think that she would play along with what she was given. In this case the playwright is that king of mirth himself Henrik Ibsen and the diva in question is Hedda Gabler. Gabler, after many productions over the span of many years, decides she doesn't want to die by gunshot at the end of every performance. You might be asking how did she get this kind of power. For the answer you need to check out Washington Stage Guild's (WSG) hilarious and (per usual) well presented production of Jon Klein's Resolving Hedda. The show is a DC area premiere.
---
BWW Interview: Theatre Life with Laura Giannarelli

March 24, 2019

Today's subject Laura Giannarelli has been living her theatre life for many years now on both sides of the footlights. As a performer she just completed a star turn in Gulf View Drive at Washington Stage Guild (WSG), the company she helped found back in 1986. The company's current show Resolving Hedda runs through April 14th at their home at The Undercroft Theatre at Mount Vernon Place United Methodist Church.
---
BWW Interview: Theatre Life with Heather McDonald

March 18, 2019

As a playwright you always hope that your script gets a first class production at a top theatre. Today's subject, Heather McDonald, is currently living her theatre life on a high as her world premiere play Masterpieces of the Oral and Intangible Heritage of Humanity is receiving such royal treatment. Featuring the likes of performers Holly Twyford, Felicia Curry, and Yesenia Iglesias, the production plays through April 7th in Signature Theatre's ARK space.
---
BWW Review: MASTERPIECES OF THE ORAL AND INTANGIBLE HERITAGE OF HUMANITY at Signature Theatre

March 11, 2019

Sometimes a particular genre of theater isn't necessarily popular with a general audience. Theater of the Absurd might be the biggest example of this. Playwrights like Eugene Ionesco and others have left audiences scratching their heads for years as to what they were trying to say within their plays.
---
BWW Interview: Theatre Life with Nicholas Rodriguez

March 11, 2019

You most likely know today's subject Nicholas Rodriguez from his many area appearances at Arena Stage. Who could forget his Billy Bigelow in Carousel or his Freddy Eynsford-Hill in My Fair Lady or Curly in Oklahoma!? The latter garnered Nicholas a Helen Hayes Award for Best Actor in a Musical.
---
BWW Review: ANATOLE: MOUSE MAGNIFIQUE at Imagination Stage

March 2, 2019

Oooh la la, the good folks at Imagination Stage have a Parisian musical spectacular in store for you with the non- cheesy story about a couple of mice out to save the cheeses of Paris. Anatole: Mouse Magnifique features a dynamic and fun score by James Valcq (Music), book and lyrics by John MacLay and Lee Becker, and a terrific no-holes-like-a-piece of-Swiss-cheese-staging from Tom Story.
---
BWW Review: DICKENS'S DAVY COPPERFIELD at Imagination Stage

March 2, 2019

Over the years, Charles Dickens' works have been turned into many stage and film adaptations. I'm sure we've all seen A Christmas Carol or Oliver Twist in one form or another. While both are set against some bleak backdrops, they feature some larger-than-life characters that make them ripe for theatrical presentation.
---
BWW Review: TAP DOGS at Kennedy Center

February 24, 2019

The art of tap dancing is taken to new heights…literally…in the high octane, high energy worldwide sensation known as Tap Dogs. Not only do the eight male performers do traditional tap routines in this 80-minute industrial extravaganza, they take it to places tap hasn't gone before incorporating, water, scaffolding blowtorches, and more.
---
BWW Interview: Theatre Life with Kevin Laughon a Memorial to One of the Area's Finest

February 19, 2019

Today's subject disproves the theory that you can't be good at everything. Kevin Laughon is the Production Associate at Theater J, but his long career of working in the theatre has taken him on both sides of the footlights.
---
BWW Review: SHE A GEM at Kennedy Center

February 18, 2019

With all of the media options at their disposal today, creating theater pieces that will keep young people totally engaged is getting to be more and more of a challenge. Kennedy Center's Theater for Young Audiences (TYA) division's latest attempt at something fresh sometimes succeeds and sometimes doesn't. Most of the success in She A Gem can be attributed to the oh so fly direction of Paige Hernandez and her talented cast and design team. Whether or not the playwright Josh Wilder was up for the challenge is open to debate.
---
BWW Review: HUCKLEBERRY FINN'S BIG RIVER at Adventure Theatre

February 15, 2019

The 1985 Broadway season might have been one of the weakest on record for musicals; in fact, only three shows were nominated for Best Musical at the Tony Awards that year. We had an Ellie Greenwich jukebox musical (Leader of the Pack), one of Harold Prince's big budget disasters (Grind), and a musical based on Mark Twain's The Adventures of Huckleberry Finn (Big River). Needless to say, at least in my opinion, Big River won the Tony Award for Best Musical and several other awards in part due to a lack of competition. Despite some catchy songs by Roger "King of the Road" Miller the show suffered, in my opinion anyhow, from there simply being too much of it. William Hauptman's book tried to focus on multiple stories as opposed to having Huck and his relationship with runaway slave Jim be the true heart.
---
...
3