David Muschell - Page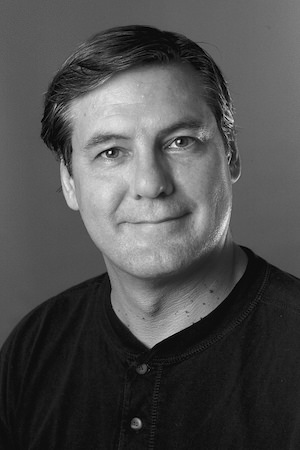 David Muschell's plays have received over a dozen national and regional awards, including The Porter Fleming Literary Competition, New York's MultiStages New Play Festival, Buffalo's Alleyway Theatre's Maxim Mazumdar New Play Award, The BLT New Play Competition, and the Southern Playwrights Competition. Thirteen of his plays have been published and produced in over twenty-five states, Canada, and Japan. Muschell was Drama Editor for Arts & Letters and holds an MFA in playwriting from Goddard College.
MOST POPULAR ARTICLES
LAST 30 DAYS
LAST 365 DAYS
BWW Interview: Taryn Carmona Captures Reggae for Children in BOB MARLEY'S THREE LITTLE BIRDS at Synchronicity Theatre

January 15, 2019

Many of us remember Bob Marley's introduction of reggae to the world, and his great success with this style of music. Since his passing in 1981, several of his children have had their own successes, including Cedella, his oldest child, who wrote a children's book , which has now become a stage musical, Bob Marley's Three Little Birds and which will be presented by Synchronicity Theatre in Atlanta from Feb. 1-24.
---
BWW Interview: Mary Nye Bennett Directs Some of the Best Atlanta Singers for YOUR HAPPY HOLIDAY at Atlanta Lyric Theatre

December 3, 2018

I recently spoke with Mary Nye Bennett who is directing the inaugural holiday show for Atlanta Lyric Theatre, Your Happy Holiday, which will be performed at the Jennie T. Anderson Theatre (548 South Marietta Pkwy., Marietta), Dec. 20-23.
---
BWW Interview: Neil Goldberg of CIRQUE DREAMS HOLIDAZE Promises Fun For All at Fox Theatre

November 14, 2018

I recently had a chance to speak with Neil Goldberg, founder of Cirque Dreams, a huge entertainment brand that is bringing Cirque Dreams Holidaze, a holiday extravaganza, back to the Fox Theatre in Atlanta again this year, Nov. 24 and 25. Goldberg has been called "one of today's leading impresarios" by the L.A. Times, and I asked him about the upcoming show.
---
BWW Review: The Young Actors Carry SCHOOL OF ROCK: THE MUSICAL to its Heights

October 17, 2018

Of course, in doing a review of School of Rock: The Musical, I have to make comparisons to the movie from which it was adapted. That endearing smash hit, where Jack Black overturns the old Hollywood adage, "Never work with animals or children," though fifteen-years-old now, still holds up. So, does the Andrew Lloyd WebberJulian Fellowes musical stage version? For the most part, the answer is yes, though the kids overwhelm the stage adaptation of Dewey Finn, the Jack Black character. Webber says the message of the story is about "the empowering force of music," but what the musical misses from the movie is how Dewey and his students discover the real power of education: the bond that forms between teacher and students as they discover the joy of learning.
---
BWW Review: NICK'S FLAMINGO GRILL jazzes it up at Alliance Theatre

October 9, 2018

Putting on a brand-new, original musical can be a daunting and challenging task for any theatre company. If you're doing a golden oldie such as, say, Camelot, you have a familiar score, and just about everyone knows the songs. Then again, Camelot was new once and someone had to give it a go, so I applaud the Alliance Theatre for kicking off their 50th anniversary season with Nick's Flamingo Grill, a new jazz musical written by Atlanta playwright Phillip DePoy. The show fits very nicely into the Hertz Stage, a beautiful black box space with the stage in the center and audience members on either side, making the story an intimate experience and getting all of us to feel as though we are the jazz club audience during the musical numbers. And what numbers they are! But more on that later.
---