Comfort Katchy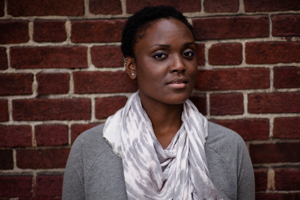 Comfort Katchy is a playwright, actor and producer based in Houston, Tx. Her most recent produced works include The Moon is Upside Down (The Quarantine Series) and You Can Tell a Tree by Its Fruit (Rec Room Arts). Comfort is currently pursuing her BFA in Playwriting and Dramaturgy at the University of Houston School of Theatre and Dance (c/o 2022).
 
MOST POPULAR ARTICLES
LAST 30 DAYS
LAST 365 DAYS
BWW Review: THE NUTCRACKER is a Prancing Good Time at Houston Ballet

December 15, 2021

Yet another holiday tradition for Houstonians returns to its beloved stage for live and in-person performances. The Houston Ballet's the Nutcracker is a family experience for all and has continued on in its legacy of giving Houston a symphonic  treat. The music in the ballet is stellar, beautifully composed by Pyotr Ilych Tchaikovsky was beautifully choreographed by Stanton Welch AM.
---
BWW Review: A CHRISTMAS CAROL Returns to The Alley Theatre!

December 3, 2021

A Christmas Carol is an age-old classic that tells the story of redemption and the importance of love and compassion. It follows a man, Ebeneezer Scrooge, known for his greed and cruelty to others. Following the visits of an old friend, and three timely spirits, Ebeneezer is shown what his greed and cruelty will lead to if he does not turn from his stubborn ways. In the third and final visit, Ebeneezer realizes that the outcome he is shown is not the outcome he wants and so he chooses to humble himself and allow kindness to dictate the way he interacts with others. This changes his life and the lives of those around him.
---
BWW Review: A MOTOWN CHRISTMAS Starts A New Christmas Tradition at The Ensemble Theatre

November 22, 2021

The Ensemble Theatre brings Houston a new holiday tradition with A Motown Christmas. In it's 45th season, the Ensemble invites you to come and celebrate the most wonderful time of the year with this exciting, family-fun Christmas musical. Featuring holiday favorites such as 'Deck The Halls', 'This Christmas', and 'Mary, Did You Know', and Motown Classics such as 'My Girl' and 'Stop in the Name of Love' ,this musical is sure to get you in a Christmas spirit with a Motown flair.
---
BWW Review: Raise Your Voice for Theatre Under the Stars' Lively & Joyful SISTER ACT

November 8, 2021

Based on the hit-film, Sister Act is a feel-good musical comedy that is bringing joy, song and laughter to the people of Houston. Sister Act tells the story of a nightclub singer (Deloris) who is forced to take refuge from the mob in a convent. The story brings brings audiences joy and laughter as Deloris turns the convent choir into a soulful chorus complete with a Motown repertoire. Patrons of Theatre Under the Stars are captivated as we watch Deloris maneuver through the the sudden celebrity of the choir jeopardizing her identity.
---
BWW Review: DEAR JACK, DEAR LOUISE Delights Audiences at A.D. Players

October 18, 2021

A love-story comes to Houston! Live theatre is officially back, and what better way to kick it off than with a heartwarming (true!) story at the George Theater? A.D. Players opens their 55th season, named a Season of Triumph, with this touching and feel-good Houston premiere. Written by award-winning playwright Ken Ludwig, this show is your picture-perfect comeback to the audience.
---