Photo Flash: In Rehearsal with DOCTOR ZHIVAGO in Sydney
Rehearsals for the new musical production Doctor Zhivago began in Sydney today, with the full cast assembled for the first time. The creative team, a mix of US and Australian, were thrilled with the excitement and energy in the rehearsal room. Director Des McAnuff Jersey Boys arrived in Australia from Canada just before Christmas to commence rehearsals, and others had flown in from the US including composer Lucy Simon, choreographer Kelly Devine, music supervisor Eric Stern, orchestrator Danny Troob and US co-producer Anita Waxman.
Lead cast members Anthony Warlow Yurii Zhivago, Lucy Maunder Lara, Taneel Van Zyl Tonia, Martin Crewes Pasha, Peter Carroll Alexander, Bartholomew John Komarovsky and Trisha Noble Anna were joined by ensemble cast members Johanna Allen, Gavin D Andrew, Anton Berezin, Caitlin Berry, Tony Cogin, Tony Farrell, Todd Goddard, Natalie Gamsu, Frank Hansen, Scott Hili, Glenn Hill, Luke Joslin, Todd Keys, Elise McCann, Kathleen Moore, Shaun Murphy, Chris Scalzo, Annie Stanford, Belinda Wollaston and Jamie Ward.
Australian co-producer John Frost was invigorated after the score was sung through by the cast in the rehearsal room. "We have an incredible group of people crafting this production, both cast and crew. I'm sure everyone was moved with the first day today - there were some breathtakingly beautiful songs and moments in rehearsal," Frost said. "And box office figures for the Sydney and Melbourne seasons have already exceeded projections."
"Australia is rich in musical talent," said US co-producer Anita Waxman, "and the amazing cast we've assembled is testament to that. It's wonderful to be among a committed, enthusiastic and talented bunch of people that is the Doctor Zhivago team. Australian performers really have something special - a pride in what they do, a willingness to thrown themselves into it and give anything a go. I am truly impressed and excited after this first day, and can't wait to see it in the theatre on Opening Night."
This premiere season of the epic musical DOCTOR ZHIVAGO plays at the Lyric Theatre, Star City, Sydney from February 11, 2011, and at Her Majesty's Theatre, Melbourne from April 9.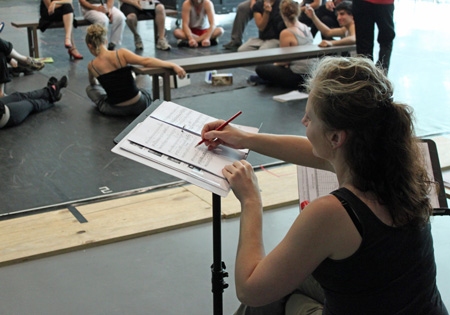 Kellie Dickerson

Cast of DOCTOR ZHIVAGO

Cast of DOCTOR ZHIVAGO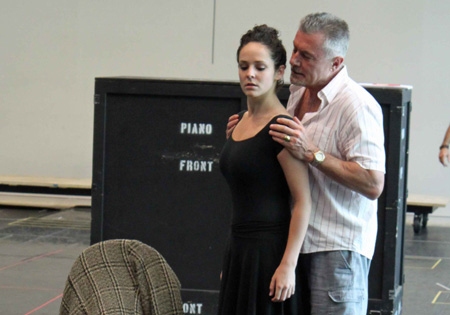 Lucy Maunder & Bartholomew John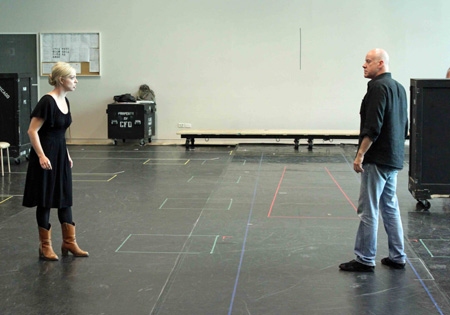 Taneel Van Zyl & Anthony Warlow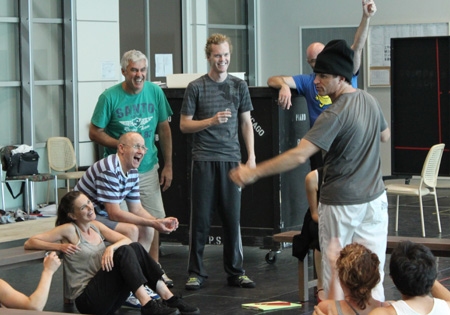 Cast of DOCTOR ZHIVAGO

Cast of DOCTOR ZHIVAGO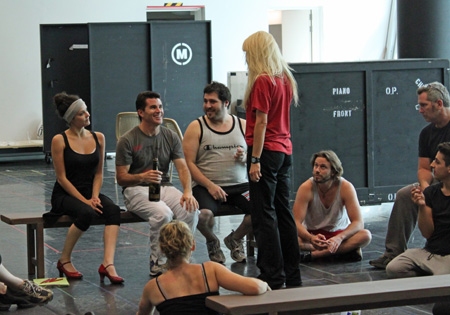 Kelly Devine & cast