Review: THE BOY FROM OZ Reminds Us Why We Still Call Peter Allen a Legend at Arts Centre Melbourne
In this their 20th year, The Production Company has continued to bring long-loved musical theatre stories into a tier of the professional sector that fosters new talent, puts Australian superstars in dream roles, and delivers to the letter on that wholesome energy Broadway and West End are known for, right in the heart of Melbourne. The Boy from Oz is no exception, known as "the great Australian musical" for its depiction of one of Down Under's most treasured exports, the legendary Peter Allen. This production is neck-deep in nostalgia and ocker charm, while keeping a firm grip on Allen's camp and charismatic persona for which he became famous...well that and all the hits! I Honestly Love You, I Go to Rio and I Still Call Australia Home are given a glittering treatment in a show spackled with sparkle.
The show is behemoth and the lead role has been played by legends, giving Rohan Browne big tap shoes to fill, and it is as satisfying to see the work he's put in to do due justice to the memory of Allen. The craft of Browne's storytelling is endearing, brilliant in the more candid moments. His part in portraying the relationship between Allen and legend's legend Judy Garland are where his sincerity shone through, much to the joy of the audience that he could hold both gauche and gravitas. Resurrecting Garland is Caroline O'Connor, who from her first word was entrancing, and brought this reviewer to tears as she began All I Wanted Was the Dream. O'Connor is marvellous to see and hear, and her you-can't-teach-it warmth that floods stage, stalls and balcony truly elevates the entire show. Rocketing through that energy is Loren Hunter, who has earned herself fresh acclaim and The Boy From Oz will go down as another bolt in her winning streak, playing a relatable and familiar Liza Minelli, with whom Allen was notoriously married.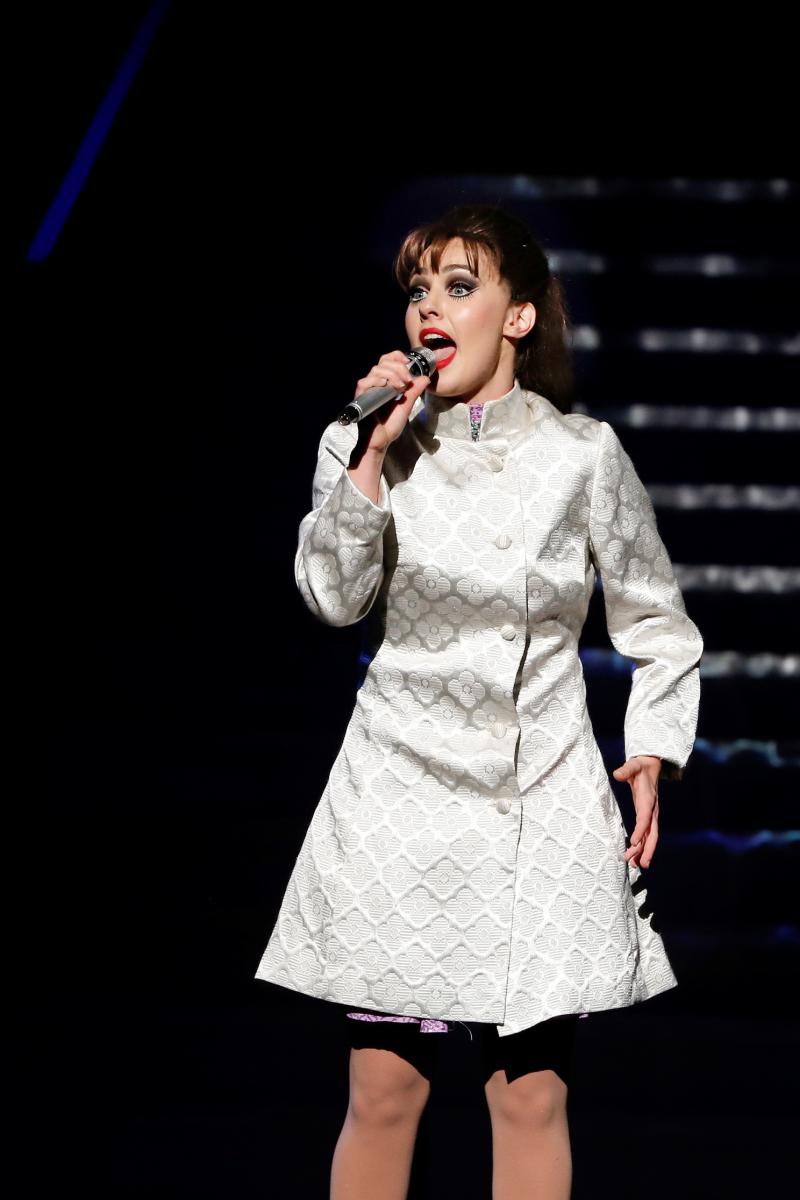 Director Jason Langley is another of The Production Company's stock of talent, as tried-and-true as the impact he has had on this show, assisted here by Amy Lehpamer. His directorship offers an absolute entertainment, free from interrogation or shadow, leaving audiences lifted even in the darker moments which original writer the late Nick Enright wove in alongside Allen's more sombre selections. The decision to lean political with bringing AUSLAN interpretation and placing an Indigenous flag on the back of Allen's famous Australian flag shirt during the famous QANTAS theme therefore truly stuck out; the execution of these elements would have benefited from a more visible connection with the communities they invoked, though the audience were willing to encourage what will hopefully be an even more diverse and collaborative Production Company into the next two decades.
As with all musicals, much of the lion's share of the quality is responsibility of the orchestra, and the whole house was in good hands with Musical Director Michael Tyack, assisted by Paul White. Unfortunate though it was that there appeared to be some opening night leveling issues and pickup on the mics, the work of the orchestra was truly rousing and wrenching to the heart in all the right moments. The vocal talents of the cast were clear, although many deferred to speak-singing to remind us of the Aussie sensibility of the characters. The trio of Baylie Carson, Josie Lane and Phoenix Mendoza certainly kept the audiences up in their seats with their vocal acrobatics. Robyn Arthur playing Peter's mother Marion Woolnough also turned in a very powerful end to Don't Cry Out Loud. Browne's rendition of Tenterfield Saddler, Hunter's intro to I'd Rather Leave While I'm in Love, and O'Connor's contribution to Quiet Please, There's a Lady on Stage were similarly halting.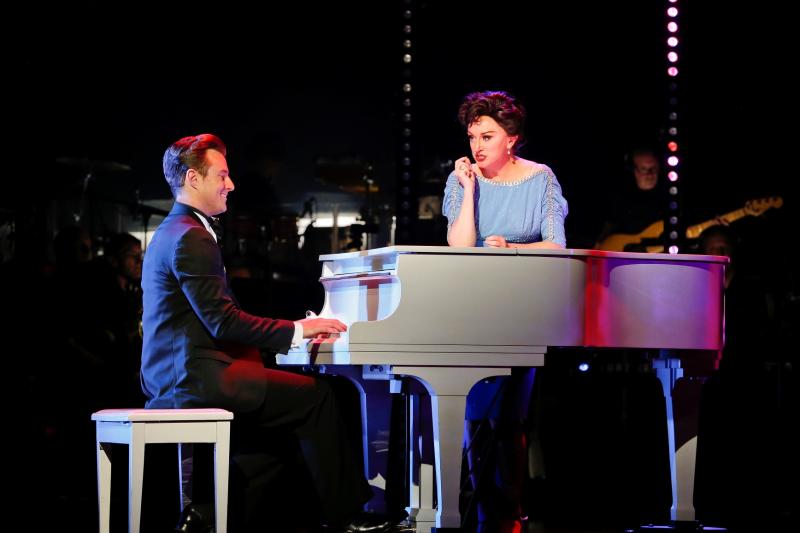 Along with commendations to Michael Ralph assisted by Jared Bryan for the joyful choreography, Tim Chappel for the costume-nerds-dream-come-true designs, and Christina Smith for a clarified set that did all it needed to do, is of course a nod to Hudson Sharp who is swiftly - and understandably - snapping up every child role in musical theatre with his vocal and dancing talents. Other standout on-stage contributions by Maxwell Simon, Francis Greenslade (brief but brutal as Dick Woolnough), Belinda Hanne Reid, Priscilla Stravrou, Celina Yuen and Jessica Vellucci.
So leave your maracas at home, you'll need both hands free for this finger-snapping, thigh-slapping, and standing-ovation-inducing production.
Tickets available here.
Images by Jeff Busby.