Latest News on Nick Enright:
Latest News on Nick Enright
Nick Enright Awards and Nominations
Tony Awards - 2004 - Best Book of a Musical
Nick Enright, The Boy from Oz
Tony Awards - 2004 - Best Book of a Musical
Nick Enright, Wicked
Nick Enright News
Hugh Jackman Is Open to Playing Peter Allen From THE BOY FROM OZ Again
by Michael Major - Oct 26, 2022
Hugh Jackman has revealed that he is open to playing Peter Allen from The Boy From Oz again. Jackman, who said that playing Peter Allen was 'the most fun [he's] ever had,' looked back on the celebrities who joined him onstage during performances, including Matt Damon, Barbara Walters, and Sarah Jessica Parker, in a new interview.
Griffin Theatre Company Presents WHITEFELLA YELLA TREE Beginning Next Week
by Stephi Wild - Aug 11, 2022
Griffin Theatre Company will present the world premiere of multi award-winning playwright Dylan Van Den Berg's heartbreaking story about love, Country and Blak queerness, Whitefella Yella Tree, at the SBW Stables Theatre from 19th August to 23rd September.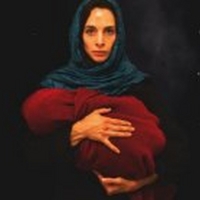 Powerful And Poignant Play THEM Comes To Riverside
by A.A. Cristi - Jun 20, 2022
From multiple-award winning playwright Samah Sabawi comes THEM, a compelling tale of survival, friendship, and the things we are willing to do to protect the ones we love. 
Melbourne Theatre Company Announces Jennifer Medway as Head of New Work
by Stephi Wild - Jun 6, 2022
Melbourne Theatre Company today announced Jennifer Medway has been appointed in a new role as Head of New Work, bringing over a decade of professional experience in the development of new Australian work as a dramaturg.
Saint-Saëns On Swan! A Shimmering Perth Summer Comes To Life With Two Concert Pianists In New Puppetry Show
by A.A. Cristi - Dec 14, 2021
The shimmering sounds of a Perth summer come to life when Spare Parts Puppet Theatre presents a unique theatrical production of French composer Camille Saint-Saëns' comic musical masterpiece, Carnival of the Animals for two pianos live on stage during the 2022 New Year holidays.
Griffin Theatre Company Announces 2022 Season
by Stephi Wild - Nov 23, 2021
Griffin Theatre Company announces its jam-packed 2022 season with new and exciting works from Australian playwrights, along with two Australian plays making their Sydney premiere. 
Pilot Theatre Will Stage The World Premiere of THE BONE SPARROW
by Stephi Wild - Sep 21, 2021
Following their critically acclaimed productions of Noughts & Crosses and Crongton Knights, Pilot Theatre, in co-production with York Theatre, will next year stage the world premiere of award-winning Australian playwright S. Shakthidharan's adaptation of The Bone Sparrow, Zana Fraillon's beautiful, vivid, and deeply moving story about a Rohingya refugee boy who has spent his entire life living in a detention centre in Australia.
The Orange Tree Theatre Announce Full Cast of RICE in Co-Production With Actors Touring Company
by Stephi Wild - Aug 12, 2021
Nisha is a young hotshot executive working for Golden Fields, Australia's largest producer of rice. Ambitious and headstrong, she's determined to become the first female Indian CEO in Australia. She's close to sealing a contract with the Indian government, which would see her company take over India's national rice distribution system.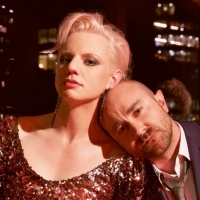 Trans Love Story TRIPLE X Comes To Sydney Theatre Company
by A.A. Cristi - May 24, 2021
New York-based, Australian performer and two-time Griffin Award-winning playwright Glace Chase will finally make her Sydney Theatre Company debut in July with Triple X - a semi-autobiographical trans love story that's evocative, tender and hilarious.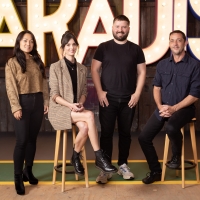 STC's Patrick White Fellow, Award Winner And Emerging Writers Group Announced
by A.A. Cristi - May 4, 2021
Angus Cerini has been appointed Sydney Theatre Company's new Patrick White Playwrights Fellow, just six months after his gothic two-hander Wonnangatta starring Hugo Weaving and Wayne Blair marked the Company's return to the stage following last year's industry shutdown. 
Nick Enright Videos
Nick Enright Frequently Asked Questions
How many shows has Nick Enright written?
Nick Enright has written 2 shows including The Venetian Twins (Bookwriter/Lyricist), The Boy From Oz (Bookwriter).
What awards has Nick Enright been nominated for?
Best Book of a Musical (Tony Awards) for The Boy from Oz and Best Book of a Musical (Tony Awards) for Wicked .