BWW REVIEW: The Australian Brandenburg Orchestra Delivers Another Beautiful Escape From The Stress Of The Season With Their Annual NOEL! NOEL!

Wednesday 13th December 2017, 5pm, City Recital Hall Sydney
The Australian Brandenburg Orchestra's (ABO) Artistic Director and Conductor Paul Dyer has outdone himself with his 2017 program for the annual NOEL!NOEL! Concert. This year he brings a bright young Tenor Joel Parnis, fresh from the touring production of MY FAIR LADY, to join a pared back selection from the ABO and Australian Brandenburg Choir in the celebration of Christmas.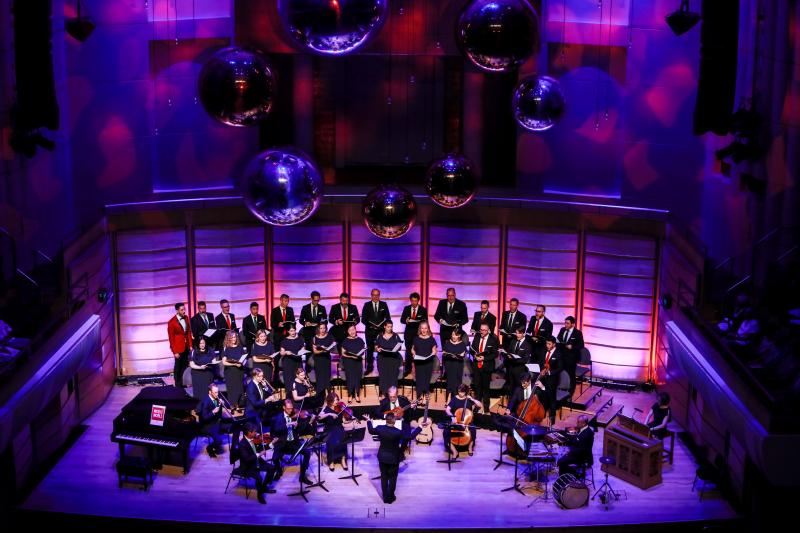 Continuing with the contemporary aesthetic that has been adopted for many of ABO's 2017 season, Dyer has replaced last year's Christmas trees with a collection of retro light bulbs and very big baubles hung high above the stage. Whilst previous years have incorporated the traditional Harpsichord situated at centre stage, this year's arrangements include a grand piano which tries to be inconspicuous at the side of the stage behind the violins. To ensure a balance of voices and instrumental, the arrangements have been adapted for a smaller selection of the orchestra comprising three Baroque Violins, three Sackbut, Baroque Cello, Bass, Theorbo and Baroque Guitar, Percussion and Chamber Organ.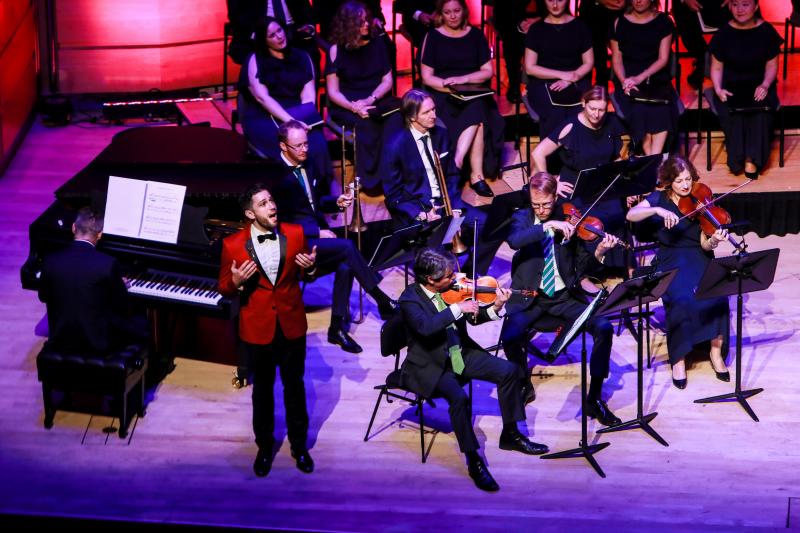 This year's program consists of shorter works which are drawn from both the traditional period pieces to more contemporary carols and a piece of musical theatre to showcase Joel Parnis' theatrical skill. A fun adaptation of The Twelve Days Of Christmas also allows Parnis to show his playful side as he hams it up with a reveal of his box of dreadful presents with the support of the choir. Dyer has also included a new work by the ABO's librarian and arranger of the night's orchestrations, Alex Palmer, in which the young composer has set E.E. Cummings All Nearness Pauses, While A Star Can Grow to specially created music for the Brandenburg Choir. It is also lovely to hear works sung in their original languages like the Adolphe Adam's setting of Placide Cappeau's original French text of Cantique de Noël (O Holy Night) and Franz Xaver Gruber's German Stille Nacht (Silent Night).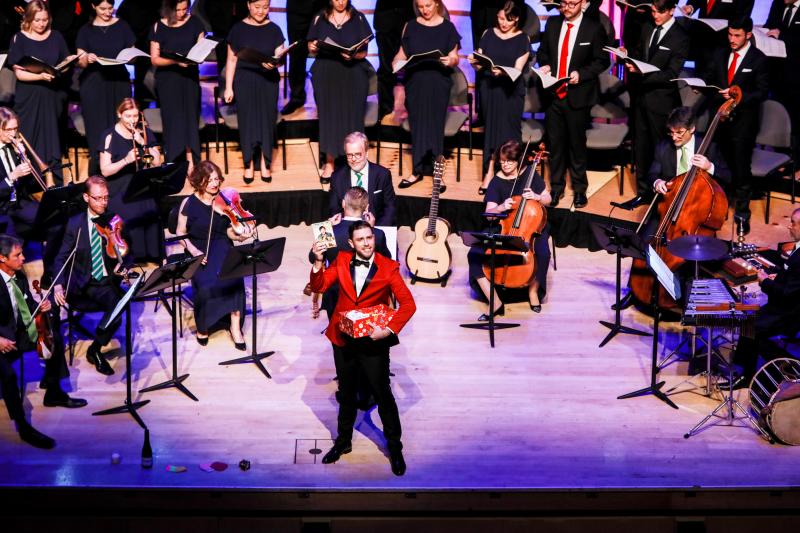 As with previous years, Dyer has discovered another 'new' young talent to share the NOEL!NOEL! stage and this year he has hit the jackpot with Joel Parnis who can not only sing, can fill the City Recital Hall unaided, all whilst adding emotion and energy to his expression. Having seen Parnis in the return season of MY FAIR LADY, where he took over the role of Freddy Eynsford-Hill after starting in the ensemble and understudy for the role in the original 2016 Sydney season, it is understandable that Dyer wanted to share Parnis' talent with the ABO audience. Parnis has an understanding of movement and expression that makes everything seem natural and an extension of himself with nothing seeming contrived. His command of the music is such that he conveys the emotion of joy and reverence in the more religious works and the pain and earnest hope of Claude-Michel Schönberg's My Prayer (Bring Him Home) from LES MISERABLES through his vocal tone and texture as he delivers a wonderful tenor sound.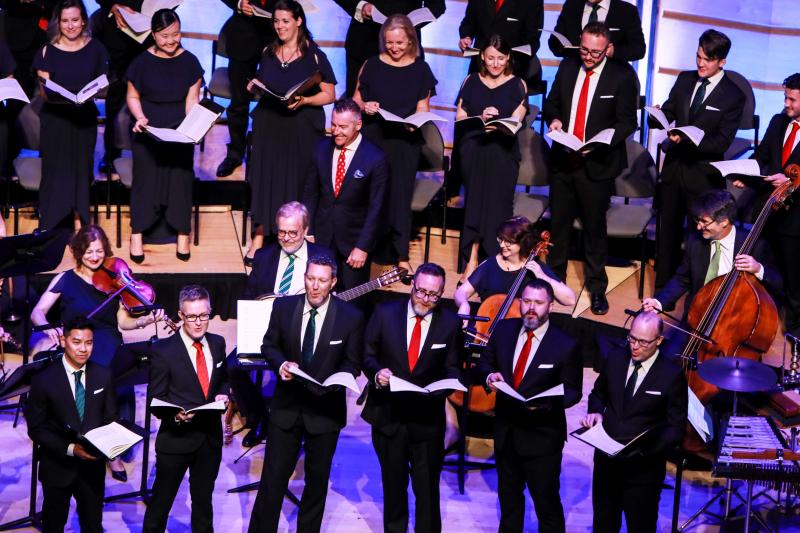 Whether a committed follower of the Australian Brandenburg Orchestra and classical music, wanting to experience classical music for the first time, love a bit of Christmas cheer or simply just wanting a moment of respite from the chaos of pre-Christmas, NOEL!NOEL! will definitely satisfy. Catch it either at the traditional venues in Sydney or Melbourne or as it tours to Churches around New South Wales.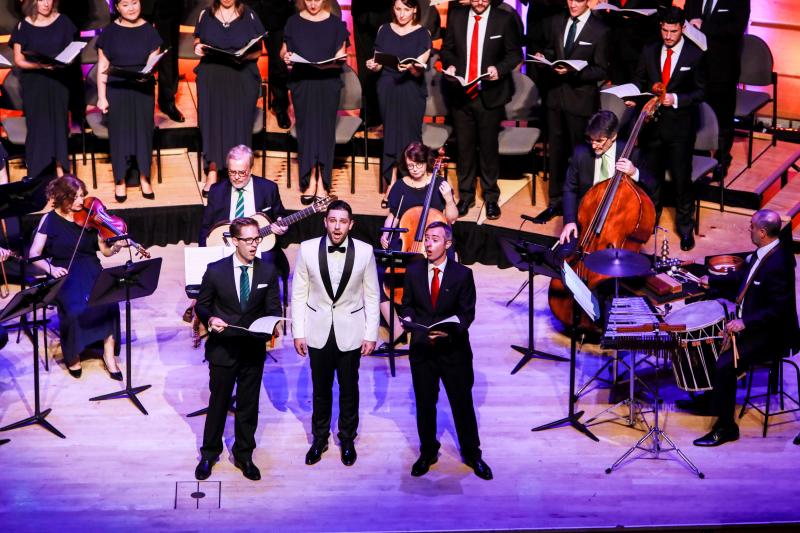 NOEL!NOEL!
Sydney - 2017
Wed, 13 December, 5:00 PM

Wed, 13 December, 7:00 PM

Sat, 16 December, 5:00 PM
Sat, 16 December, 7:00 PM
Melbourne - 2017
Paddington - 2017
Mon, 11 December, 7:00 PM
Tue, 12 December, 7:00 PM
Wollongong - 2017
Thu, 14 December, 7:00 PM
Parramatta - 2017
Mon, 18 December, 7:30 PM
Mosman - 2017
Tue, 19 December, 7:00 PM
Newtown - 2017
Wed, 20 December, 7:00 PM
Photo Credit: Steven Godbee
Related Articles View More Australia - Melbourne

Stories

Shows