BWW Review: REFERENCES TO SALVADOR DALI MAKE ME HOT at Texas State University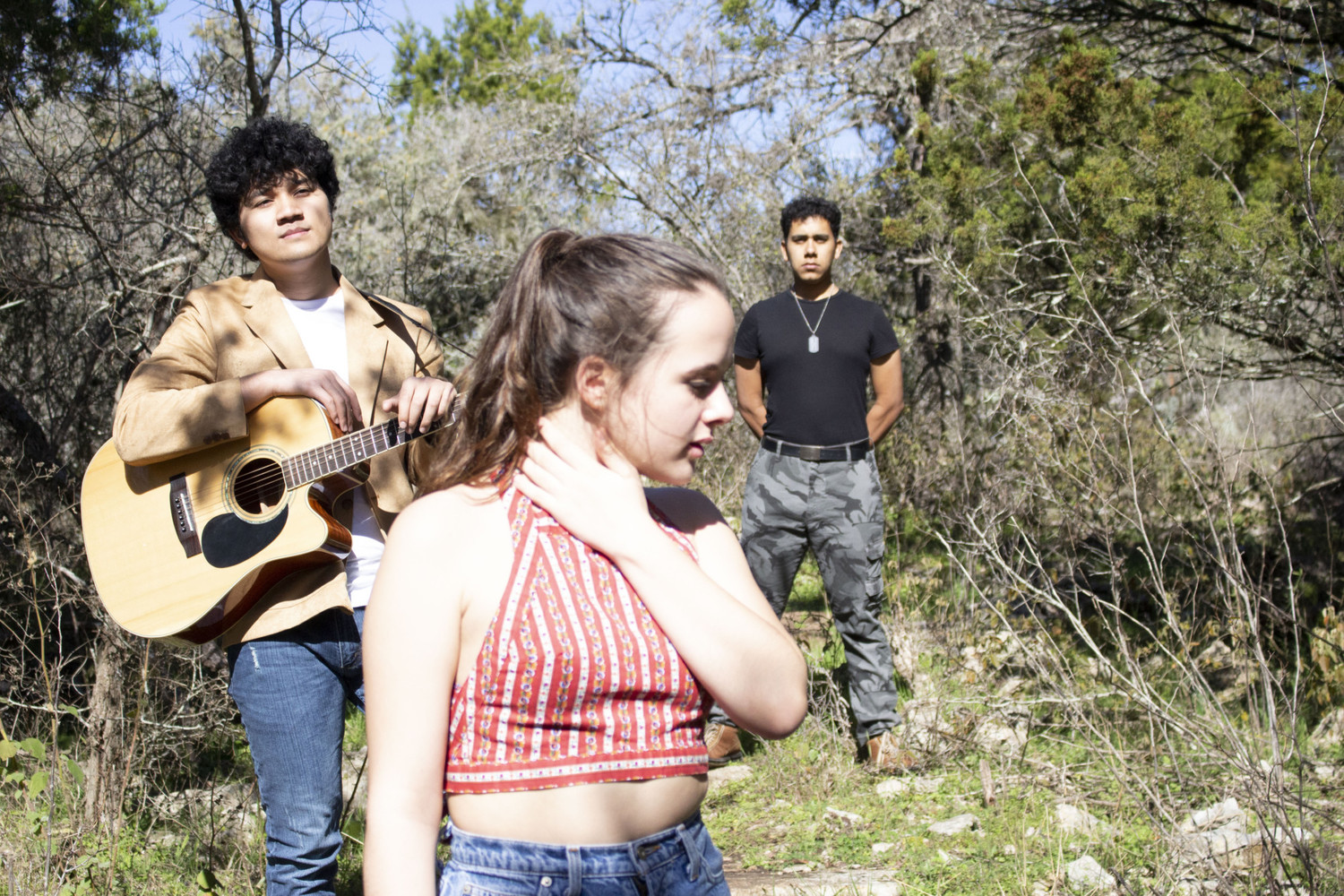 Following the decaying marriage of Gabriela and Benito, REFERENCES TO SALVADOR DALI MAKE ME HOT by José Rivera at Texas State University gives a fantastical look into themes of marriage, sex and war. While the script leaves something to be desired, director Alex Rodriguez put together a show that cuts right to the heart of the crumbling marriage.
The show is focused on Gabriela (Mia Marie Azuaje), a young army wife who is dreaming of a deeper connection with someone who will intellectually stimulate her, and her husband Benito (Ra Vajupeyayajula), an officer in the army dealing with the horrors that he has faced in the field. The relationship between Benito and Gabriela is mirrored in the courtship of Gabriela's Cat (Taylor Childress) and the carnal Coyote (Javaun Butle). While Benito is away at work, Gabriela falls for the "inconstant" and incredibly charming moon (Matthew Vo). As Gabriela deals with her relationship disintegrating around her, she is being watched by the incomparable William Hoss Abete as Martín, a hormonally driven 14-year-old who is enamored with her.
Rodriguez took the fantastical elements of this show and brought them into reality. Childress's Cat is the perfect embodiment of a house cat's elusive affection for those around her, and the staging for her standoff with Coyote was masterfully done, highlighting both the predatory vibes of both animals, but also the Cat's protective nature.
What sets this production apart is the use of a singing chorus outfitted in army uniforms to not only help with scene transitions, but to emphasize how Benito's job in the army is affecting himself and Gabriela. The music used in this production were original compositions by Vo, proving just how multifaceted the actor is.
The scenic design by Miriah D. Borden was simple, yet effective. The majority of the action took place on a raised square platform in the center of the black box theatre. This space was easily changed to the couple's backyard, kitchen, bedroom and back again.
For a cast mainly made up of underclassmen, this show is a testament to the talent that Texas State is able to bring into the university. Azuaje was giving life to a real woman on that stage something that is rare for an actor of her age. Her chemistry with Benito, the Moon and Martín truly showed that Gabriela is looking for a genuine connection and each man provided a different one. Benito is a character that can be hard to interpret for a young actor, but Vajupeyayajula does this in stride. His Benito is loving and kind, while still being haunted by the atrocities that he has committed in the name of war. The true star of the show though is Abete's Martín. He brought levity to every scene that he was in while holding true to the inner monologue of a pubescent boy in the midst of a sexual awakening. Abete's comedic timing and embodiment of Martín was something that never failed to bring laughter to the audience.
REFERENCES TO SALVADOR DALI MAKE ME HOT is a testament to the strength of the Texas State acting program. The entire company was able to balance the fantastical elements of the script and bring truth to every character and word in the show.
REFERENCES TO SALVADOR DALI MAKE ME HOT is produced by Texas State Department of Theatre and Dance at the PSH Foundation Studio (430 Moon St, San Marcos, TX 78666).
Performances Jan. 31- Feb. 3 at 7:30 PM. This run is SOLD OUT. Tickets 512-245-6500 and txstatepresents.com. PARKING: If you do not have a Texas State University Parking Tag, parking will be directed to the Edward Gary Parking Garage a fee based parking facility. You can pre-purchase discounted parking for $6.00 at www.txstatepresents.com. Once you park, you will be able to pick up the parking pass at the box office when you arrive. Parking passes will be available at the Box Office window as well. The discount is approximately $2.00 to $4.00 depending on how long you stay. With the parking passes, at the end of the night, you will go directly to your car and use the parking pass at the gate when you exit.
Related Articles View More Austin

Stories

Shows