BWW Review: LAST: AN EXTINCTION COMEDY slays at The VORTEX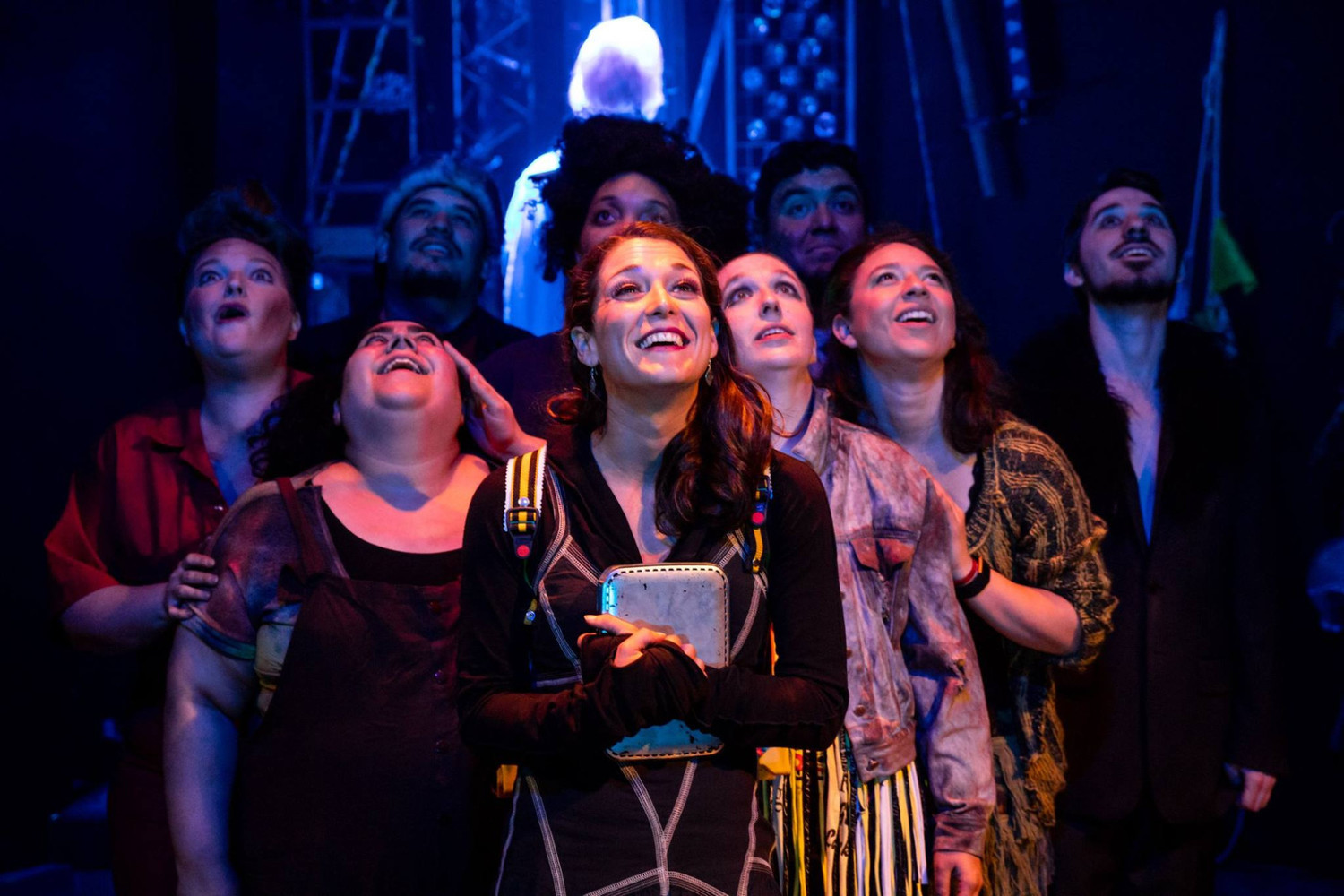 LAST: AN EXTINCTION COMEDY is a truly unique show about how a troupe of comedic actors copes with the apocalypse. In his director's note, Rudy Ramirez describes LAST as "a piece built by 'Muppet logic', with sketches, beat-prov scenes, and sections that are a little bit of both". And while other shows following this concept may steer too far off course - becoming inaccessible to the audience - the result with LAST is pure entertainment. In the course of its two acts, this production is joyful, funny, poetic, and highly memorable.
Tackling a work like this requires a group of enthusiastic, quick-witted, and energetic players - and the LAST ensemble proves up to the task. There is not a weak link to be found among the talented cast of ten - all of whom transform between multiple roles throughout the show while never seeming to tire of the demanding pace. Perhaps the most memorable performances came from: Eva McQuade (The New Girl) - who was sincere and relatable while also having flawless comedic timing, Allegra Jade Fox (Pack Rat) - who stood out as the strongest vocalist during the show's musical numbers, and Jesus I. Valles (Cockroach) - who stole the show with a brilliant final sketch which I will not spoil here.
The design of this show was lovely, with a versatile and creative set (Ann Marie Gordon) that brought the wide variety of sketches to life. The lighting (Patrick Anthony) and sound (Johann Mahler) were smoothly arranged to create both funny and serious moments - a particular challenge for a production with improv elements and a cast that is constantly in motion. And the costumes were delightful - bringing new depth and humor to the characters' apocalypse personas.
Be sure to catch this show before it is gone! Austin locals will appreciate the local references sprinkled throughout the first act, and fans of musical theatre will appreciate the nods to several well-loved shows. But truly - anyone interested in the themes of survival, creativity, and human connection will appreciate this thought-provoking format and plot. The end of the world was never quite so fun.
Catch 8:00 pm shows Thursdays - Sundays until April 27th at The VORTEX. For more information and tickets, visit: http://vortexrep.org/31_lastextinction-1
(Photography by Errich Petersen)