BWW Review: ANN at ZACH Theatre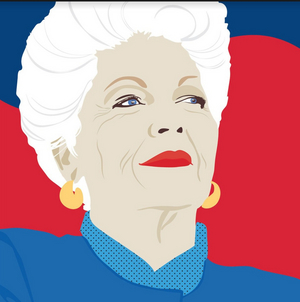 Texas History is a rite of passage for every seventh grader in the Texas Public School System. We learned every big name and their accomplishments in the history of the Lone Star State - well almost every name. Governor Ann Richards was left out of my Texas education. Now, I'm 10 years out of seventh grade, so that could have changed, but I know that if I had learned about the second female governor of Texas earlier, I may be pursuing politics instead of writing theatre reviews.
ANN at Zach Theatre is, simply put, the perfect production. It is immensely fitting that this show about the governor of Texas is being told literal minutes away from the state capitol. It's so fitting that I can't imagine this show being performed anywhere other than Texas just on the sheer amount of call outs and jokes about Texan culture.
Now, you can't talk about ANN without talking about the woman herself who was played beautifully by Libby Villari. Villari oozes that classic Texas charm that can't help but make you feel at home, and every single aspect of her performance is pure magic. The way that she balances vulnerability with comedy and the air of maintaining a public face, was one of the most compelling things I have ever witnessed. However, the moments when she was addressing the audience were the true highlights of the show. Every single second was immensely personable and made the theatergoing experience feel communal, something that I believe only happens with truly remarkable theatre.
The Lincoln Center creative team stayed with the production here in Austin, including director Benjamin Endsley. This creative team deserves the world for what they have done with what very easily could be a stagnate one-woman show in the hands of the wrong team.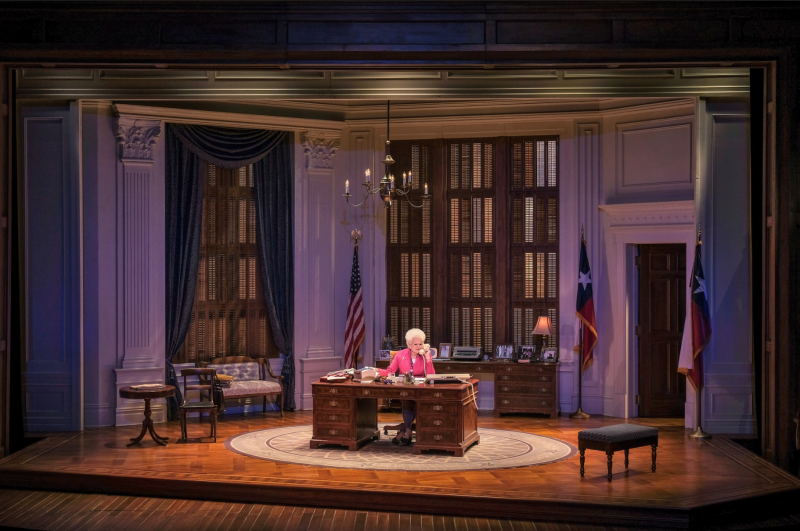 One of the most impactful moments in the show was when Ann starts to talk about her time as governor, the Governor's office (meticulously recreated by Scenic Designer Michael Fagin) slowly revealed itself and traveled downstage. I never knew that a scene change could move me to tears, but that is the power of a perfectly crafted moment that was well thought out from conception to application.
Emmy-winner Holland Taylor's script succeeds in every single thing it sets out to do. Her writing is immaculately blended with Ann Richard's voice that it was difficult to tell what has a direct quote from Richards versus what was Holland's writing. There's nothing that I can say about Holland's masterpiece of a script that hasn't been said already so I'll just leave it with this: it is easily the best script I have ever seen performed.
ANN is a testament to the woman it's based on. I will be holding this show close to my heart when it comes to looking at the political climate that the US is facing right now because ANN showed me the kind of person I want in a seat of power - someone who is caring and genuine who can admit to their mistakes and failings while still pushing on for the greater good.
I would be amiss if I didn't end this review with an Ann Richards quote, so here's my personal favorite that is something that, I think, is a testament to what this show embodies. "I do not want my tombstone to read, 'She kept a really clean house.' I think I'd like them to remember me by saying, 'She opened government to everyone'."
---
Taylor's ANN starring Libby Villari on Saturday, August 3 at 7:30pm. Libby Villari ("Friday Night Lights", "Boyhood") brings Ann Richards to life this summer in Holland Taylor's Broadway hit ANN. Original Broadway Director, Benjamin Endsley Klein returns with most of the Lincoln Center Broadway creative team to resurrect this larger-than-life character in Austin with Libby now stepping into the role. ANN plays The Topfer at ZACH, July 31 through September 8, 2019. To buy tickets go to https://tickets.zachtheatre.org/single/PSDetail.aspx?psn=8071