VIDEOS: Three Sheldon Harnick Songs You Have To Hear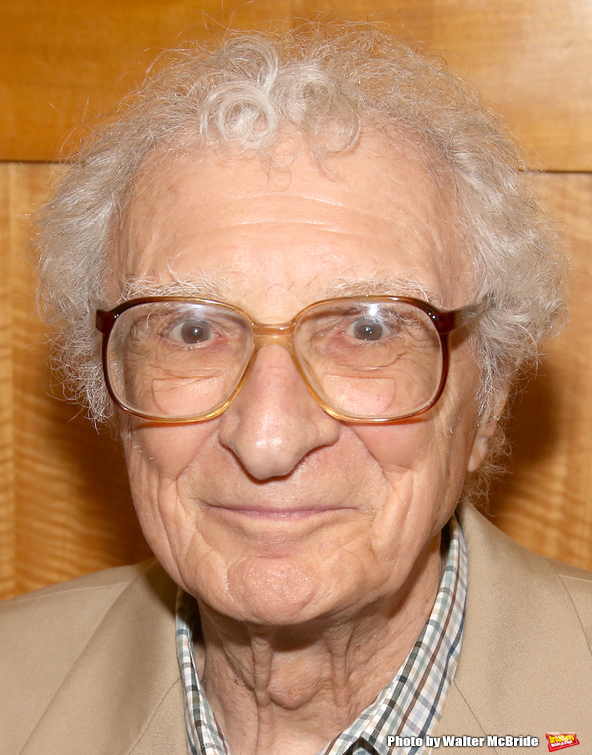 With the Berkshire Theatre Group's production of the Pulitzer Prize and Tony Award-winning musical FIORELLO! transferring to Off-Broadway's East 13th Street Theater this September, the recent surge of New York productions of the musicals of composer Jerry Bock and lyricist Sheldon Harnick continues.
Though the Roundabout's Broadway production of SHE LOVES ME and The York's Off-Broadway mounting of THE ROTHSCHILDS have concluded their runs, FIORELLO! joins the hit Broadway revival of FIDDLER ON THE ROOF.
Bock passed on in 2010, but Harnick seems to be enjoying the new appreciation of his work by younger theatregoers who weren't around in his heyday.
So here are a few lesser-known Sheldon Harnick selections that every theatre fan should know.
Harnick made his Broadway debut as one of many writers and composers contributing material to producer Leonard Sillman's revue NEW FACES OF 1952. His one song in the show, for which he wrote both words and music, was Alice Ghostley's comic showstopper "Boston Beguine." Here's Ghostley in the musical's movie version.
Harnick continued contributing to Broadway revues like TWO'S COMPANY and John Murray Anderson'S ALMANAC. For THE LITTLEST REVUE, he penned a comical gem for Charlotte Rae, the Renaissance-style ballad "The Shape Of Things." Here it is sung by the beloved jazz performer, Blossom Dearie.
Harnick's partnership with Jerry Bock began with the short-lived 1958 Broadway show, THE BODY BEAUTIFUL. But the next year brought the rousing success of FIORELLO! and Bock and Harnick became one of musical theatre's most successful teams of the 1960s.
This last video features Adam Heller, last seen on Broadway in IT SHOULDA BEEN YOU, singing a wonderful song that was cut from FIDDLER ON THE ROOF, "When Messiah Comes." It was intended to be Teyve's big second act solo and Zero Mostel loved singing it, but, as Harnick explains after the performance, it was the wrong song for that moment in the story.