Click Here for More Articles on ON THIS DAY
VIDEO: On This Day, July 21- Remembering Robin Williams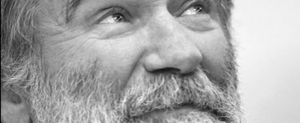 On this day we remember comedy legend, Robin Williams, on what would have been his 69th birthday.
Williams was a fixture of the entertainment world, a renowned comedian, screen actor and stage star. He rose to fame after his role as 'Mork' in the TV series Mork & Mindy and went on to star in the movies Good Morning, Vietnam, Dead Poets Society, Awakenings, The Fisher King and Good Will Hunting, for which he won the 1997 Academy Award for Best Supporting Actor.
The actor starred on the silver screen in comedies such as Popeye, Hook, Aladdin, Mrs. Doubtfire, Jumanji, The Birdcage, Night at the Museum and Happy Feet.
He also appeared in the films The Angriest Man in Brooklyn, Boulevard and Lee Daniels' The Butler, as well as the comedy series The Crazy Ones opposite Sarah Michelle Gellar. Williams' upcoming projects include Merry Friggin' Christmas, Absolutely Anything and Night at the Museum: Secret of the Tomb
Williams returned to Broadway in 2011 for Bengal Tiger at the Baghdad Zoo. He also appeared off-Broadway opposite Steve Martin in Samuel Beckett's Waiting for Godot at Lincoln Center in 1988.
CW: Mature language.
Related Articles
More Hot Stories For You
10 Broadway Choreography Tutorials You Can Follow Along with At Home!
Looking for something fun to do? Get up and dance with these tutorials from Disney on Broadway, Hamilton choreographer Andy Blankenbuehler, Hairspray ...

Broadway Jukebox: 75 Astonishing Act 1 Finales
The greatest creators of Broadway musicals know how best to wrap up an Act- in a major way. Some of the most hummable, memorable tunes in the musical ...

Broadway Flea Market and Grand Auction Goes Virtual Today
The Broadway Flea Market & Grand Auction goes online for the first time today, Sunday, September 20, 2020. ...

THE SHOWS MUST GO ON Returns With FAME THE MUSICAL - 30TH ANNIVERSARY TOUR
Friday 25 September, THE SHOWS MUST GO ON YouTube Channel returns with the FAME THE MUSICAL - 30TH ANNIVERSARY TOUR as part of new season: 'THE GREATS...

Jasmine Cephas Jones and Ron Cephas Jones Become First Father/Daughter Duo to Win Emmy Awards in the Same Year
This weekend, Hamilton alum Jasmine Cephas Jones and her father, stage and screen actor Ron Cephas Jones, became the first father-daughter duo in hist...

Actors' Equity Association Endorses Joe Biden and Kamala Harris For President and Vice President Of The United States
Actors' Equity Association has announced its endorsement for the 2020 presidential election, supporting Joe Biden and Kamala Harris. ...