VIDEO: Jennifer Hudson & Michael R. Jackson Announce New A STRANGE LOOP Musical Collaboration on THE JENNIFER HUDSON SHOW
Hudson achieved the rarified EGOT status for producing A Strange Loop.
On a new episode of The Jennifer Hudson show, Tony Award-winning playwright of "A Strange Loop," Michael R. Jackson, sat down with Hudson, who achieved the rarified EGOT status for producing the Broadway musical.
During the interview, the cast of "A Strange Loop" surprised Hudson with a video message, as Jackson and Hudson announced that they will collaborate on a reimagined version of the musical's song "Boundaries" as a bonus track on the "A Strange Loop" cast album.
"It's a song from the show, I did a little lyrical tweak for her," Jackson revealed. "I'm so grateful, Jennifer is like one of the voices of the angels, I loved it ever since I first heard her."
In another segment, Jackson joked about not writing a speech for the Tonys and shared the musical's touching impact on members of the LGBTQ community.
"The Jennifer Hudson Show" airs weekdays. Check your local listings or visit www.jenniferhudsonshow.com.
Michael R. Jackson's Pulitzer Prize and Tony Award-winning, blisteringly funny masterwork exposes the heart and soul of a young artist grappling with desires, identity, and instincts he both loves and loathes.
Hell-bent on breaking free of his own self-perception, Usher wrestles with the thoughts in his head, brought to life on stage by a hilarious, straight-shooting ensemble. Bold and heartfelt in its truth-telling, A Strange Loop is the big, Black, and queer-ass Great American Musical for all.
A Strange Loop recently took home two Tony Awards, including Best Book for Michael R. Jackson and Best Musical.
The Broadway cast of A Strange Loop features Jaquel Spivey, in his Broadway debut, as Usher. He joins original cast members Antwayn Hopper (Thought 6), L Morgan Lee (Thought 1), John-Michael Lyles (Thought 3), James Jackson, Jr. (Thought 2), John-Andrew Morrison (Thought 4), and Jason Veasey (Thought 5). Understudies include Edwin Bates, Kyle Ramar Freeman, Jon-Michael Reese, and Mars Rucker.
Watch the cast of "A Strange Loop" surprise Hudson as she and Jackson announce their new collaboration here:
Watch Michael R. Jackson discuss his Tony Award speech here:

Related Stories
Kid Koala Announces New Double LP & Boardgame

December 1, 2022

Entitled Creatures Of The Late Afternoon, the new double album is the soundtrack to an accompanying board game centered around a cast of creatures who band together through the power of music to save their habitat from destruction. Built integrally into the vinyl gatefold jacket, the board game is set at a communal hub of DIY recording studios.
---
SABATON Announces Collectible 'Xmas Truce' Popup Vinyl

December 1, 2022

SABATON are unveiling their brand new Christmas Truce Popup vinyl to ring in the festive season. Now available for preorder, this collectible popup vinyl pays tribute to the band's popular track 'Christmas Truce' from the album The War To End All Wars. The vinyl features 3 variations of the song, including the Symphonic version.
---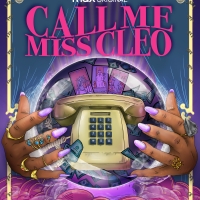 CALL ME MISS CLEO Documentary to Debut on HBO Max

December 1, 2022

This eye-opening film, produced by Gunpowder & Sky, chronicles the rise, fall, and reinvention of controversial and revered '90s television psychic Miss Cleo and features testimonials with those closest to her, as well as actresses Raven-Symoné and Debra Wilson. Watch the new video trailer now!
---
Eugene Mirman Shares New Single 'How Do You Lie To Your Child About Santa'

December 1, 2022

New from PGF Records, the indie comedy label co-founded by comedian Eugene Mirman (Bob's Burgers), comes the single "How Do You Lie To Your Child About Santa". Performed by Eugene and Lucy Wainright Roche, it's a Christmas song about the dilemma of wanting to indulge your young child in the fun of Santa.
---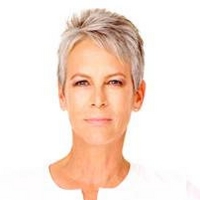 Jamie Lee Curtis to Receive the Career Achievement Honor at AARP's 21st Annual MFG Awards

December 1, 2022

AARP The Magazine announced that Jamie Lee Curtis will receive the 2022 Movies for Grownups® Career Achievement Award. Curtis — a critically acclaimed actress across film and television; a recipient of two Golden Globe® Awards, a British Academy Film Award, a People's Choice Award and a star on the Hollywood Walk of Fame.
---