VIDEO: First Look - Rita Moreno Stars in Netflix's ONE DAY AT A TIME Reboot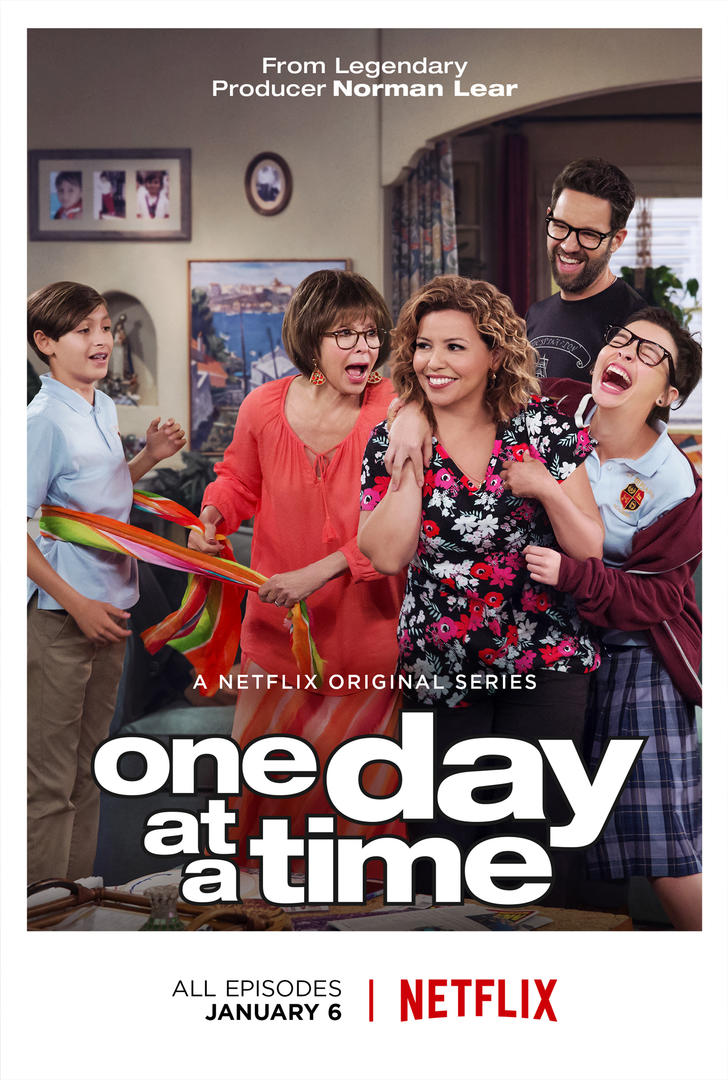 This is it! This is life, the one you get, so go and have a ball -- and enjoy your first look at Netflix's much-anticipated original series ONE DAY AT A TIME with the season one trailer and official key art! One Day at a Time launches Friday, January 6th, everywhere that Netflix is available.
About One Day at a Time: A reimagining of the iconic Norman Lear's classic sitcom, One Day at a Time is a hilarious and heartfelt comedy that follows three generations of a Cuban-American family sometimes-reluctantly cohabitating and navigating the ups and downs of life. A newly-single mom and military veteran journeys through the triumphs and tribulations that come with raising two strong-willed, mega-millennial children, all the while enlisting the "help" of her old-school mother and her building manager-turned-invaluable confidante. Through an contemporary lens, One Day at a Time offers a glimpse at what life looks like, in good times and bad -- and how those around you somehow make it all worthwhile.
Broadway legend and EGOT winner Rita Moreno stars alongside Justina Machado, Stephen Tobolowsky, Todd Grinnell, Isabella Gomez and Marcel Ruiz star in this fresh take on a classic. Gloria Calderón Kellett and Mike Royce executive-produce and are co-showrunners alongside executive producer Norman Lear.