VIDEO: Ben Platt, Tim Minchin & James Corden Perform DONALD: THE MUSICAL!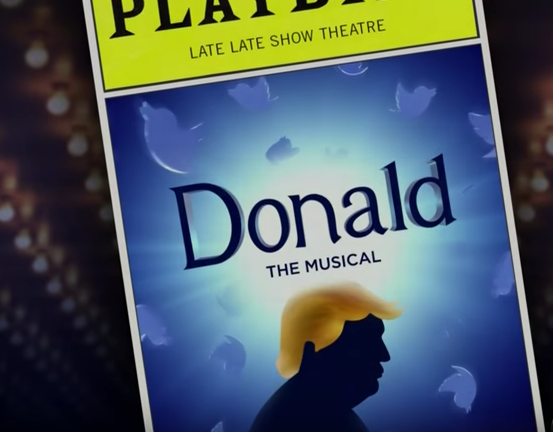 On last night's LATE LATE SHOW, Tim Minchin, Ben Platt, Abigail Spencer and James Corden performed a parody of Matilda's "When I Grow Up" playing the roles of Donald Trump, Sean Spicer, Kellyanne Conway and Steve Bannon, respectively, wondering what running the world would be like as adults.
Later in the show, after James showed a photo of Tim Minchin in the New York Times, the composer explains how that lead to an underwear full of pine needles, which then led him to a sort of religious epiphany about the musical, "Cats" and Ben Platt reveals his fear of flying. Watch all the clips below!
Tim Minchin composed the music for MATILDA THE MUSICAL and GROUNDHOG DAY, now in previews on Broadway. Ben Platt currently stars in the hit Broadway musical DEAR EVAN HANSEN.
Each week night, James Corden invites the audience to join in on the fun as the Emmy Award-nominated THE LATE LATE SHOW WITH James Corden features a mix of celebrity guests, musical acts, games and sketches. Corden differentiates his show by giving a peek behind-the-scenes into the green room, bringing all of his guests out at once and lending his musical and acting talents to various sketches.
Photo: Terence Patrick/CBS