Tony Yazbeck Brings Evening of Song and Dance to The Green Room 42 Tonight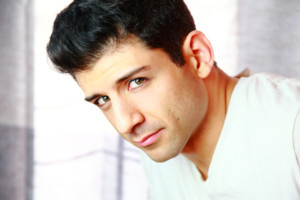 Tony Award nominee Tony Yazbeck will bring his one-man show to The Green Room 42 tonight, December 1, and December 3 at 7PM.
The Broadway vet will be presenting an intimate evening of song and dance, exploring an eclectic range of music from Gershwin to Joni Mitchell to Coldplay. Yazbeck tells his story of growing up on Broadway, to finding true love, and recalling his failures and successes (onstage and off) along the way.
Fresh from his recent appearance this fall on Broadway in Prince of Broadway, Yazbeck has also appeared on Broadway in On The Town (Gabey), Finding Neverland (J.M. Barrie), Chicago (Billy Flynn), Gypsy w/Patti LuPone (Tulsa), A Chorus Line (Al), White Christmas (Phil Davis), Oklahoma!, Never Gonna Dance, and Gypsy w/Tyne Daly. His TV credits include "Billions" (Showtime) and "Smash" (NBC).
Tickets are $40. There is no food or beverage minimum. The performances will take place at The Green Room 42 at Yotel, 570 Tenth Ave, New York, NY 10036. For tickets and more information, go to thegreenroom42.com.