To Be Continued... Examining the History of the Broadway Sequel
"CATS 2: GRIZABELLA'S REVENGE"?, "STILL WAITING FOR GODOT: THE SEQUEL"? Unlike successful films, which often spawn prequels, sequels and beyond, It's not often that you see a 'Part II' attached to the title of a cherished theatrical work. But that's not to say it never happens!
Tonight marks the opening of Lucas Hnath's new play, A DOLL'S HOUSE PART 2 at Broadway's John Golden Theatre. The new American play picks up after the final scene of Henrik Ibsen's 1879 ground-breaking masterwork, in which Nora Helmer makes the shocking decision to leave her husband and children, and begin a life on her own. In A DOLL'S HOUSE PART 2, many years have passed and Nora has decided to return to the life she once knew. Why has she returned? And what will it mean for those she left behind? Those questions and more are examined in this modern-age production.
Below, BWW takes a closer look at other theatrical sequels which continued the sagas of some of Broadway's most treasured classics!
---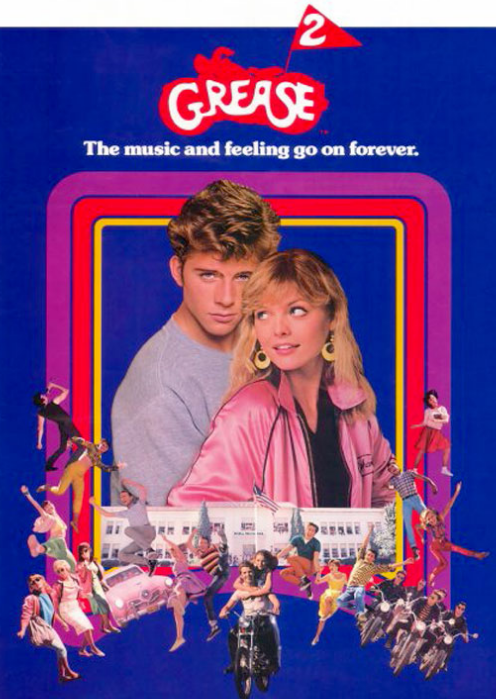 GREASE 2 - Yes, we know. GREASE 2 was never adapted to the stage. And for fans of the original musical, that's not necessarily a bad thing! Hitting theaters in 1982, the musical romantic comedy was of course, a sequel to the 1978 film GREASE, which was based upon the musical of the same name by Jim Jacobs and WarRen Casey. Directed and choreographed by Patricia Birch, who also choreographed the first film, GREASE 2 took place two years after the original film at Rydell High School, with an almost entirely new cast, led by actors Maxwell Caulfield and Michelle Pfeiffer. Surprisingly, the film grossed over $15 million against a production budget of $11 million.
Below, watch the film's opening song titled 'Back To School Again,' performed by The Four Tops and the GREASE 2 Cast
---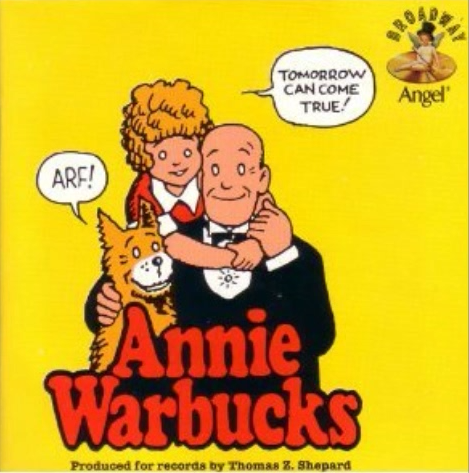 ANNIE WARBUCKS Annie Warbucks is a musical with a book by Thomas Meehan, music by Charles Strouse, and lyrics by Martin Charnin. A sequel to the 1977 Tony Award-winning hit ANNIE, based on Harold Gray's Little Orphan Annie comic strip, the story begins immediately after ANNIE leaves off. Interestingly, Annie Warbucks was the second attempt at an Annie sequel. The first, entitled Annie 2: Miss Hannigan's Revenge, opened on December 22, 1989 at The John F. Kennedy Center for the Performing Arts in Washington, D.C. to universally dismal reviews. Extensive efforts to get it into shape for a Broadway opening failed, and the project was eventually abandoned.
An Off-Broadway production of ANNIE WARBUCKS opened on August 9, 1993 at the Variety Arts Theatre. The cast included Harve Presnell as Warbucks, Donna McKechnie as Sheila Kelly, and Kathryn Zaremba in the title role. The show broke all off-Broadway box office records for the time, running for 200 performances. The producers were able to secure $2.5 million from an investor for a move to Broadway, but soon discovered they couldn't make the move in time to be eligible for Tony Award consideration, which was a big part of the reason for moving in the first place. As a result, the investor pulled out, ending the possibility of a run on The Great White Way.
Below, the Off-Broadway cast members Harve Presnell and Kathryn Zaremba perform "Annie Ain't Just Annie Anymore" on the 67th Annual Macys Thanksgiving Day Parade.
---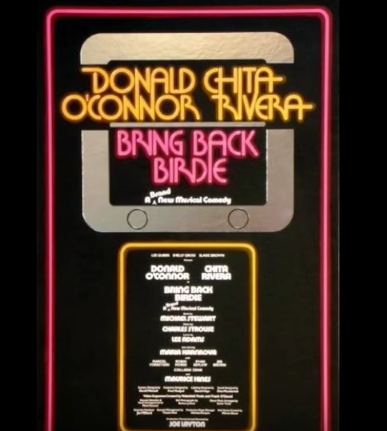 BRING BACK BIRDIE BRING BACK BIRDIE is a musical with a book by Michael Stewart, lyrics by Lee Adams, and music by Charles Strouse. A sequel to BYE BYE BIRDIE, the story focused on a scheme for rock 'n' roller Conrad Birdie, who disappeared after being discharged from the U. S. Army twenty years earlier, to make a comeback on a Grammy Awards broadcast.
BRING BACK BIRDIE opened on Broadway on March 5, 1981 at the Martin Beck Theatre and closed on March 7, 1981 after 4 performances and 31 previews. Directed by Joe Layton, the cast featured Donald O'Connor (Albert), Chita Rivera (Rose), Maurice Hines (Mtobe), Marcel Forestieri (Birdie), Robin Morse (Jenny), and Maria Karnilova (Mae). Rivera was nominated for a Tony Award for Best Actress in a Musical and a Drama Desk Award as Outstanding Actress in a Musical. An original cast album was released on the Original Cast label.
Below, take a listen to Chita Rivera performing 'Well I'm Not', featuring lyrics by Lee Adams, and music by Charles Strouse.
---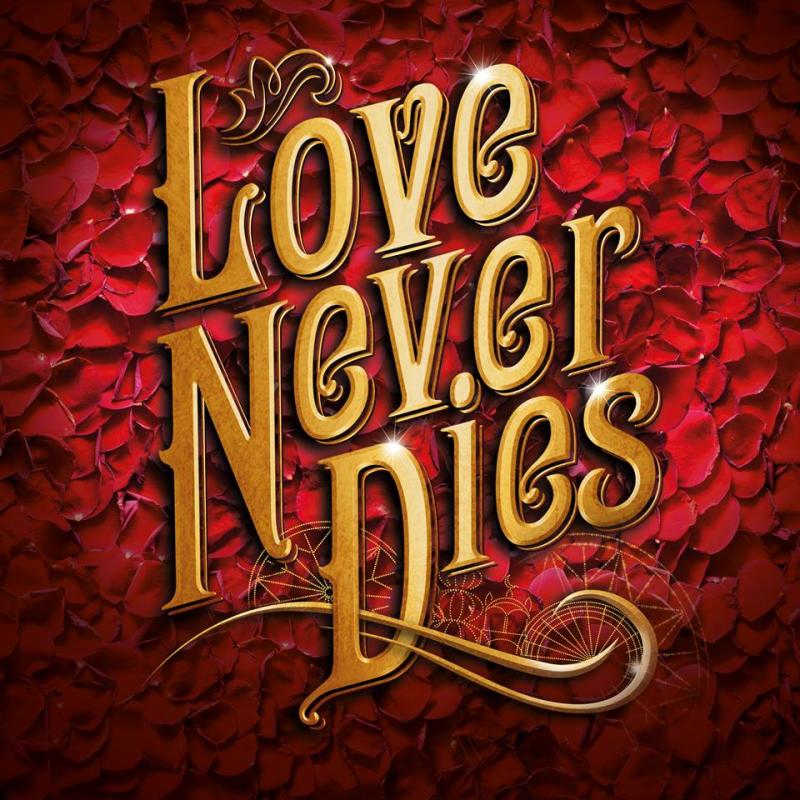 LOVE NEVER DIES Arguably the most successful musical sequel to date is LOVE NEVER DIES, a sequel to Andrew Lloyd Webber's long-running musical THE PHANTOM OF THE OPERA. The romantic production features music composed by Lloyd Webber, lyrics by Glenn Slater with additional lyrics by Charles Hart, and a book by Lloyd Webber and Ben Elton.
The plot is not based on the storyline in the original book by Gaston Leroux and Lloyd Webber made it clear that although it is a sequel, one does not have to have seen 'PHANTOM' to understand LOVE NEVER DIES. The musical is set in 1907, roughly 10 years after the end of the original.
In the show, Christine Daaé is invited by an anonymous impresario to perform at Phantasma, a new attraction on Coney Island. With her husband Raoul and son Gustave in tow, she journeys to Brooklyn, unaware that it is actually "The Phantom" who has arranged her appearance in the popular beach resort.
The show opened at the Adelphi Theatre in London's West End in March 2010. It was originally directed by Jack O'Brien and choreographed by Jerry Mitchell, but the show closed for four days in November 2010 for substantial re-writes, which were overseen by Lloyd Webber, and it re-opened with new direction from Bill Kenwright. While the original London production received mostly negative reviews, a subsequent Australian production, featuring an entirely new design team and heavy revisions, was better received. A planned Broadway production, which was to have opened simultaneously with the West End run, never came to fruition.
Below, watch Sierra Boggess, accompanied by Andrew Lloyd Webber, perform the show's title song during a live 2010 appearance on British television
---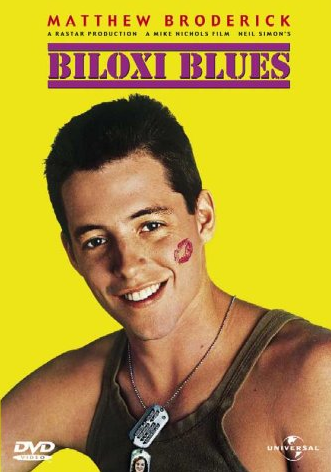 Neil Simon'S EUGENE TRILOGY The Eugene Trilogy, consisting of BRIGHTON BEACH MEMOIRS, BILOXI BLUES and BROADWAY BOUND, refers to three plays written by Neil Simon. The trilogy tells the story of Eugene Jerome from his adolescence in New York City, to his time spent in basic training in Biloxi, Mississippi during World War II, and finally to the beginning of his career as an aspiring comedy writer. The trilogy is a semi-autobiographical account of Neil Simon's own early life and career.
BRIGHTON BEACH MEMOIRS premiered on Broadway on March 22, 1983 and Biloxi Blues premiered on Broadway on March 28, 1985. Both productions starred Matthew Broderick in the lead role. BROADWAY BOUND premiered on Broadway on December 4, 1986 and starred Jonathan Silverman. In 1986, BRIGHTON BEACH MEMOIRS was adapted to film. Directed by Gene Saks and written by Neil Simon, the film starred Jonathan Silverman and Blythe Danner. In 1988, BILOXI BLUES made its way to the big screen. Directed by Mike Nichols, written by Neil Simon,the film starred Matthew Broderick and Christopher Walken. In 1992, BROADWAY BOUND was made into a TV movie starring Anne Bancroft, Hume Cronyn and Corey Parker.
Below, watch the official trailer for 1986's BRIGHTON BEACH MEMOIRS
Check out Matthew Broderick in the 1988 film BILOXI BLUES
---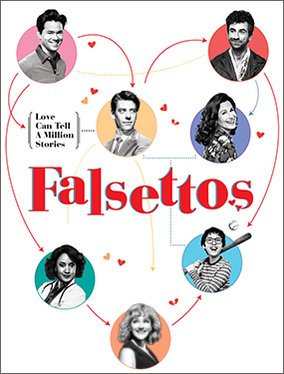 FALSETTOS While this popular musical does not exactly fit the definition of a sequel, it technically is made up of two separate shows, MARCH OF THE FALSETTOS, set in 1979, and FALSETTOLAND, the story's conclusion, set two years later in 1981. The show first opened on Broadway at the John Golden Theatre in 1992 and ran for 487 performances and 23 previews.
In 2016, producer Jordan Roth revived the show at the Walter Kerr Theatre under the direction of James Lapine. The all-star cast featured Christian Borle, Andrew Rannells, Stephanie J. Block and Brandon Uranowitz play Marvin, Whizzer, Trina, and Mendel respectively. Other cast includes Tracie Thoms as Dr. Charlotte, Betsy Wolfe as Cordelia, and Anthony Rosenthal as Jason. Two performances were filmed in January 2017, to be repackaged into a presentation for the PBS program Live from Lincoln Center series to be aired at a later date.
Below, watch the cast of the recent revival of FALSETTOS perform "The Baseball Game!"
---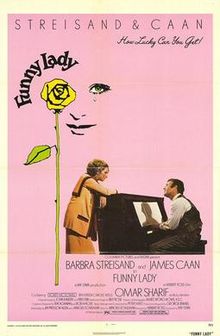 FUNNY LADY 1975's musical drama FUNNY LADY was a sequel to the 1968 film, FUNNY GIRL, which was based upon the stage musical of the same title. Starring Barbra Streisand, James Caan, Omar Sharif, Roddy McDowall, and Ben Vereen, the film grossed $40,055,897 at the U.S. box office, making it the seventh highest grossing picture of 1975. It went on to be nominated for five Academy Awards, including a nod for the original song, "How Lucky Can You Get," and six Golden Globe Awards. Like GREASE 2, the sequel never made it to the stage.
The film was a highly fictionalized account of the later life and career of comedian Fanny Brice and her marriage to songwriter and impresario Billy Rose. The screenplay was by Jay Presson Allen and Arnold Schulman, based on a story by Schulman. The primary score was by John Kander and Fred Ebb. Herbert Ross directed.
Below, check out musical highlights from the film:
Which Broadway play or musical would you like to see a sequel for?