Date of Birth: October 14, 1933
Date of Death: June 30, 2009 (75)
Birth Place: Modesto, CA, USA
Latest News on Harve Presnell
Stage Credits
  [Off-Broadway]
Original Off-Broadway Production, 1993
Performer
Daddy Warbucks
  [Regional (US)]
Regional Production, 1990
Oliver Warbucks
  [Broadway]
Closed on the road, 1990
Oliver Warbucks
  [US Tour]
3rd National Tour, 1979
Oliver Warbucks
Oliver Warbucks [Replacement]
  [Broadway]
Original Broadway Production, 1977
Oliver Warbucks [Replacement]
Oliver Warbucks [Replacement]
Oliver Warbucks [Replacement]
  [College/University (US)]
World Premiere, 1976
Performer
  [West End]
Original London Production, 1972
Rhett Butler
  [US Tour]
National Tour, 1962
Johnny "Leadville" Brown
  [Broadway]
Original Broadway Production, 1960
Johnny "Leadville" Brown
  [US Tour]
West Coast Revival, 1977
Frank Butler
  [Regional (US)]
World Premiere, 1993
Performer
Stage
Performances
  [Off-Broadway]
Original Off-Broadway Production, 1993
Performer
Daddy Warbucks
  [Regional (US)]
Regional Production, 1990
Oliver Warbucks
  [Broadway]
Closed on the road, 1990
Oliver Warbucks
  [US Tour]
3rd National Tour, 1979
Oliver Warbucks
Oliver Warbucks [Replacement]
  [Broadway]
Original Broadway Production, 1977
Oliver Warbucks [Replacement]
Oliver Warbucks [Replacement]
Oliver Warbucks [Replacement]
  [College/University (US)]
World Premiere, 1976
Performer
  [West End]
Original London Production, 1972
Rhett Butler
  [US Tour]
National Tour, 1962
Johnny "Leadville" Brown
  [Broadway]
Original Broadway Production, 1960
Johnny "Leadville" Brown
  [US Tour]
West Coast Revival, 1977
Frank Butler
  [Regional (US)]
World Premiere, 1993
Performer
Harve Presnell News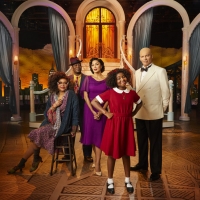 BWW Exclusive: A History of ANNIE on Broadway and Beyond
by Jeffrey Kare - Dec 2, 2021
Tonight, NBC will air its sixth live musical production. Following in the footsteps of The Sound of Music, Peter Pan, The Wiz, Hairspray, and Jesus Christ Superstar, the peacock network will be presenting Annie. Based on Harold Gray's comic strip titled Little Orphan Annie, this musical tells the story of a little orphan with equal measures of pluck and positivity who charms everyone's hearts, despite a next-to-nothing start in New York City in the year 1933.
THE UNSINKABLE MOLLY BROWN Extends Through April 5
by Stephi Wild - Feb 12, 2020
Due to demand Transport Group has announced a two-week extension for its production of The Unsinkable Molly Brown, which will now run through Sunday, April 5, at Abrons Arts Center, 466 Grand Street.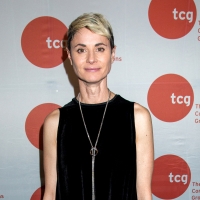 Transport Group Announces Casting For THE UNSINKABLE MOLLY BROWN, Starring Beth Malone
by Stephi Wild - Dec 13, 2019
Transport Group has announced casting for The Unsinkable Molly Brown, its second mainstage production of the 2019-20 season. Joining Tony Award nominee Beth Malone (Fun Home) who will play Molly Brown are David Aron Damane (The Book of Mormon, Big River, The Life) as JJ, Whitney Bashor (The Bridges of Madison County) as Julia, Omar Lopez-Cepero (On Your Feet!) as Vincenzo, Alex Gibson (SpongeBob SquarePants; Natasha, Pierre & the Great Comet of 1812) as Erich, and Paolo Montalban (Pacific Overtures, The King and I) as Arthur. Rounding out the cast are Kaitlyn Davidson; Tyrone Davis, Jr.; Gregg Goodbrod; Michael Halling; Karl Josef Co; Nikka Graff Lanzarone; Kate Marilley; Shina Ann Morris; Keven Quillon; and CoCo Smith.

BWW Review: ANNIE, the First Broadway Musical We Never Forget
by Claudio Erlichman - Sep 6, 2018
Based on the popular comic strip by Harold Gray, Annie has become a worldwide phenomenon and was the winner of seven Tony Awards, including Best Musical. The beloved book and score by Tony Award winners, Thomas Meehan, Charles Strouse and Martin Charnin, features some of the greatest musical theatre hits ever written, including 'Tomorrow.'
Len Cariou to Star in Peter Scolari Directed Readings of HARRY TOWNSEND'S LAST STAND
by Julie Musbach - May 14, 2018
Dennis Grimaldi will present Tony®Award-winner Len Cariou (Sweeney Todd) in two staged readings ofHarry Townsend's Last Stand, a new play by George Eastman.  Directed by two-time Emmy®Award-winner Peter Scolari (Wicked) and featuring Warren Bub ('Gotham'), the readings will be held on Monday, May 21 and Tuesday, May 22 at 3pm at Nola Studios (250 West 54th Street - 10th Floor/Studio 1).
Len Cariou to Star in HARRY TOWNSEND'S LAST STAND By George Eastman
by A.A. Cristi - Feb 7, 2018
Producer Dennis Grimaldi is proud to announce that Tony and Emmy Winner Len Cariou will star in two industry-only presentations of George Eastman's new play, HARRY TOWNSEND'S LAST STAND.  Cariou will be joined by Warren Bub (TV's Gotham, Tennessee Williams' The Mutilated at The New Ohio Theatre).
BWW Interview: Producer/Director Bruce Kimmel Talks About Directing DIAL M FOR MURDER
by Don Grigware - Jun 20, 2017
Bruce Kimmel wrote, directed and starred in the cult movie hit, "The First Nudie Musical."  He also co-created the story for the hit film, "The Faculty," directed by Robert Rodriguez.  As an actor, Mr. Kimmel guest-starred on most of the long-running television shows of the 1970s.    Mr. Kimmel is a legendary Grammy-nominated producer of theatre music on CD, having produced over 180 albums. Most recently he has directed the shows L.A. Now and Then, Hit Song, The Musical, Welcome to My World, Li'l Abner, and Inside Out.  Mr. Kimmel is the author of seventeen books, many musicals, and is an award-winning songwriter. Bruce Kimmel serves as director on the Group Rep's upcoming production of Frederick Knott's mystery thriller Dial "M" for Murder which opens on the Main Stage, June 30th, at the Lonny Chapman Theatre in North Hollywood at the edge of the NoHo Arts District.  Written by Steve Peterson
2017 CAPA SUMMER MOVIE SERIES Lineup Announced
by BWW News Desk - May 1, 2017
The CAPA Summer Movie Series, the longest-running classic film series in America, celebrates its 47th anniversary in 2017 with an impressive assembly of classics, cult favorites, and beloved films.
To Be Continued... Examining the History of the Broadway Sequel
by Caryn Robbins - Apr 27, 2017
'CATS 2: GRIZABELLA'S REVENGE'?, 'STILL WAITING FOR GODOT: THE SEQUEL'? Unlike successful films, which often spawn prequels, sequels and beyond, It's not often that you see a 'Part II' attached to the title of a cherished theatrical work. But that's not to say it never happens!
Harve Presnell Frequently Asked Questions
How many Broadway shows has Harve Presnell been in?
Harve Presnell has appeared on Broadway in 3 shows.
How many West End shows has Harve Presnell been in?
Harve Presnell has appeared on London's West End in 1 shows.
What was Harve Presnell's first West End show?
Harve Presnell's first West End show was Gone with the Wind which opened in 1972