The American Theatre Wing Raises A Record-Breaking $1.2M at Centennial Gala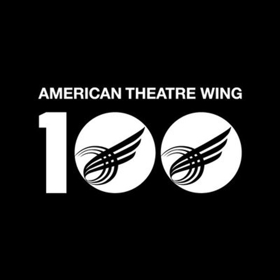 The American Theatre Wing announced today that its Centennial Gala, held last night at Cipriani 42nd Street, was the most successful in the organization's history, raising over $1.2 million (besting the previous record, which was set in 2016, by more than $400k), with an online Charitybuzz.com auction and a once-in-a-lifetime Prizeo sweepstakes package featuring Neil Patrick Harris continuing through the end of September.
The evening was filmed by theatre streaming service, BroadwayHD, and will be available on BroadwayHD.com for all subscribers beginning early 2018. Additionally, it was announced that Patrick Pacheco has edited and compiled a book documenting the history of the American Theatre Wing. Featuring interviews from 100 theatrical notables, the book will also be released in early 2018.
The funds raised at the Gala will provide vital support for the Wing's programs, which champion theatrical excellence at every stage and ensure that American Theatre has a dynamic and diverse future.
The sold-out, black-tie event was held at Cipriani 42nd Street and celebrated the power of musical theater in American life over the past 100 years. The evening's program included a special guest appearance by American Theatre Wing school alum Tony Bennett, and featured 10 songs from 10 musicals that moved the needle for American musical theater, including: Rebecca Luker and Howard McGillin performing "Make Believe" from Show Boat, Natalie Cortez performing "America" from West Side Story, Santino Fontana performing "Try to Remember/Soon It's Gonna Rain" from The Fantasticks, Laura Osnes performing "A Wonderful Guy" from South Pacific, Brian Stokes Mitchell performing "Being Alive" from Company, Taylor Trensch and a chorus of SpringboardNYC participants performing "La Vie Boheme" from Rent, Norm Lewis performing "The Music of the Night" from The Phantom of the Opera,Beth Malone performing "Telephone Wire" from Fun Home, Heather Headley performing "What I Did For Love" from A Chorus Line, and Evie Dolanjoined by the rest of the cast performing "Aquarius/Let the Sun Shine In" from Hair.
"What an extraordinary evening for the Wing! The outpouring of love and support in honor of our Centennial was incredibly moving, and a powerful reminder of the critical role that live theatre plays in bringing us together and moving us forward as a nation." said Heather Hitchens, President of the American Theatre Wing. "The fact that it was also the most successful in our history from a fundraising perspective is an amazing bonus, and we will put that money to good use supporting emerging theatre artists and companies across the country."
Among the glittering attendees were Samuel L. Jackson & LaTanya Richardson Jackson, Lucy Liu, Bobby Cannavale, Alfre Woodard, Julie Taymor, Lea DeLaria, Brandon Victor Dixon, Adam Kantor, Christian Siriano, Emilio Sosa, Senator George Mitchell, David Henry Hwang, Natasha Katz, Baayork Lee, Pia Lindström, William Ivey Long, Derek McLane, Jack Noseworthy, Jack O'Brien, Isabella Rossellini, Ingrid Rossellini, Sergio Trujillo, Lia Vollack, Brad Walsh, and Randi Zuckerberg. Honorary Hosts included David Burtka & Neil Patrick Harris, Julie Chen & Leslie Moonves, Lea DeLaria, Whoopi Goldberg, and LaTanya Richardson Jackson & Samuel L. Jackson. CeCe Black, Nicole Eisenberg, Anki Leeds, Marva A. Smalls, and Nadine Wong served as Gala Chairs.
Neil Patrick Harris and the Wing have partnered with Prizeo to offer the chance for one lucky fan to join Harris on set of his Netflix Original Series "A Series Of Unfortunate Events" in Vancouver, BC, this October. Fans should visit prizeo.com/NPH and make a $10 donation to receive 100 entries for the grand-prize opportunity. Roundtrip airfare and hotel accommodations for two are also included in this special sweepstakes, benefitting the American Theatre Wing. Entries are open until Tuesday, September 26th at 3:00pm ET. For the complete details, please visit prizeo.com/NPH
Additional revenue for the American Theatre Wing is being generated by a group of online auctions, hosted by Charitybuzz.com, including four tickets to a taping of "The Late Late Show with James Corden" including an exclusive meet-and-greet with James Corden, two VIP tickets to the 2018 Olivier Awards in London (including round-trip airfare and other accommodations), two VIP tickets to A Bronx Tale on Broadway including an exclusive meet-and-greet with Chazz Palminteri, dinner for two with food critic Adam Platt and actor Oliver Platt in NYC, and more. Bidding on these items is open until Thursday, September 28th at 3:00pm ET. For the complete details on these auction items and to place a bid, please visit https://www.charitybuzz.com/thewing
One hundred years ago, on the eve of America's entry into World War I, seven suffragettes-all women of the theatre-came together to form The Stage Women's War Relief. A century later, the spirit and vision behind the founding of American Theatre Wing remains a touchstone for all we do. The Wing continues to champion bravery, with a focus on developing the next generation of brave artists. We envision an American Theatre that is as vital, multi-faceted, and diverse as the American people.
The Wing's programs span the nation to invest in the growth and evolution of American Theatre. We provide theatre education opportunities for underserved students through the Andrew Lloyd Webber Initiative, develop the next generation of theatre professionals through the SpringboardNYC and Theatre Intern Network programs, incubate innovative theatre across the country through the National Theatre Company Grants, foster the song of American Theatre through the Jonathan Larson® Grants, honor the best in New York theatrical design with the Henry Hewes Design Award, and illuminate the creative process through the Emmy-nominated "Working in the Theatre" documentary series. In addition to founding the Tony Awards® which are co-presented with The Broadway League, the American Theatre Wing co-presents the Obie Awards®, Off Broadway's Highest Honor, with The Village Voice.
Visitors to AmericanTheatreWing.org can gain inspiration and insight into the artistic process through the Wing's extensive media collection, and learn more about its programming for students, aspiring and working professionals, and audiences. Follow the Wing on Twitter and Instagram @TheWing, and on Facebook.com/TheAmericanTheatreWing.
Since launching in 2015, BroadwayHD has aimed to extend the reach of Broadway-caliber productions to theater fans all over the world. BroadwayHD is the only theater streaming service of its kind, offering Broadway to all through an unprecedented theater experience. In addition to exclusive live-streamed content, BroadwayHD offers subscribers unlimited on-demand access to a lineup of over 200 theater productions from the comfort and convenience of their own homes-or wherever streaming is possible. It's the Broadway you know and love, curated from the stage to your screen. BroadwayHD subscribers can stream BroadwayHD on BroadwayHD.com, Chromecast, Roku, Apple TV, iPad, iPhone and Android mobile devices.
Related Articles
More Hot Stories For You