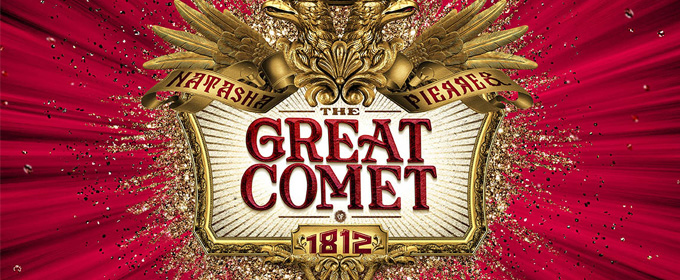 Click Here for More Articles on NATASHA, PIERRE AND THE GREAT COMET OF 1812
Samovarchik Brings GREAT COMET Pierogi to New York's Lower East Side
From food, entertainment, and nightlife entrepreneurs Darren Sussman and Roman Gambourg (FEN Group) comes Samovarchik, a new fast-casual establishment specializing in traditional Soviet food made fresh, delicious, and affordable. Samovarchik is located on Manhattan's Lower East Side at 11 Stanton Street, between Chrystie and Bowery, in a neighborhood with a rich tradition of eastern European food. Samovarchik is now open to the public.
The menu will feature the "Great Comet Pierogi," a highlight from the 12-time Tony nominated Broadway show Natasha, Pierre & The Great Comet of 1812. Before every Broadway performance, the cast of The Great Comet served pierogies to a few hundred lucky audience members. These pierogis were designed specifically for the production based on a traditional Gambourg family recipe for a special, celebratory version of the classic dumpling, and prepared and delivered to the theater every day. Now, the "Great Comet Pierogi" lives on at Samovarchik. Available in original and well as with optional fillings, the "Great Comet Pierogi" will be available for $1, or 3 for $2, and 5 for $3.
Additional fare will include Pelmeni, Khachapuri (Georgian inverted pizza), Hot & Cold Borscht, Matzoh Meal Fried Chicken Kiev, Beef Stroganoff, a dessert of "Chocolate Kielbasa," and more. All Samovarchik menu items are based on original Gambourg family recipes, given to co-founder Roman Gambourg from his mother Lena Gambourg, who helped to create an authentic menu with a contemporary twist.
The interior of Samovarchik will transport patrons with period art, stunning decor, and original wall collage installations. Samovarchik embraces the arts and nightlife culture of the lower east side and teamed with famed street artist Sundance to be the resident artistic curator of Samovarchik. Sundance was commissioned to create the logo and signage for Samovarchik, and starting in October his work will be on display and available for purchase. Curated live music performances - including performances by members of the cast of The Great Comet - are scheduled. A performance schedule will be announced shortly.
Business hours for Samovarchik are as follows: Tuesday: 5pm - 10pm, Wednesday: 5pm - 10pm, Thursday: 5pm - 10pm, Friday: 5pm - 12am, Saturday: 5pm - 12am, Sunday: 5pm - 10pm
For more information, contact Samovarchik at 646-882-0333 or by visiting www.samovarchikles.com.
Related Articles
More Hot Stories For You