STAGE TUBE: Sneak Peek - Lifetime's THE CONVERSATION WITH AMANDA de CADENET
Let The Conversation begin... Lifetime's all-new series THE CONVERSATION WITH AMANDA de CADENET, a refreshing and intimate take on celebrity interviews hosted by British television personality and renowned photographer Amanda de Cadenet and executive produced by Demi Moore and de Cadenet, will premiere on Thursday, April 26, at 11:00pm ET/PT. The hour-long program created by de Cadenet marks her U.S. television debut.
Presenting an honest, authentic and raw view of the shared issues affecting women today, each episode of The Conversation with Amanda de Cadenet will feature de Cadenet having powerful and in-depth interviews with some of the world's most famous and influential women, including, among others, Jane Fonda, Lady Gaga, Gwyneth Paltrow, Miley Cyrus, Eva Longoria, Kelly Preston, Alicia Keys, NewYork Senator Kirsten Gillibrand, Donna Karan, Ivanka Trump, Olivia Wilde and Gabby Sidibe. Together with de Cadenet in the comfort of her or their own homes, they -- many for the first time publicly -- will tackle a wide variety of topics universal to all females, including sexuality, body image, career and finances, relationships, love and loss, politics, human rights, transformation, breakthrough and perseverance. The Conversation with Amanda de Cadenet will also feature "Women on the Street" segments in which women from all walks of life also reveal their personal feelings about their lives and the world today.
de Cadenet began her career at age of 14 as the host of the U.K. television shows, The Word and The Big Breakfast. After becoming one of the U.K.'s best known personalities, she eventually decided that her true place was behind the camera, telling stories through images, and began taking pictures, launching a photography career that already spans nearly 20 years. She is the youngest woman to shoot a Vogue magazine cover and has photographed many of the most influential figures inpopular culture for a portfolio of magazines as diverse as Vanity Fair, Vogue, Rolling Stone, Glamour, Harpers Bazaar and The New York TimesMagazine. In 2005, she released her first book of photographs, Rare Birds, a ten-year retrospective that truly captured contemporary lifestyle on the cutting edge. She returns to television after a 15-year hiatuswith The Conversation with Amanda de Cadenet.
As one of Hollywood's most sought-after actresses, Moore's acting career took off in the 1980s, when she starred on the long-running daytime drama GeneralHospitAl. Moore went on to star in such iconic films as St. Elmo's Fire, A Few Good Men, Ghost, Indecent Proposal, Disclosure and G.I. Jane, to name a few. ShePicture Made for Television for her role as a single woman seeking a back-alley abortion in the 1950s set miniseries If These Walls Could Talk. The miniseries, which she also produced, also received an Emmy(R) Award nomination for Outstanding Made for Television Movie. Following a brief hiatus away from Hollywood to raise her three daughters, Moore returned to the screen and starred in Charlie's Angles: Full Throttle, Bobby, Flawless Happy Tears, and The Joneses amongst others. She was most recently seen in the financial thriller, Margin Call which received the Robert Altman Independent Spirit Award for Best Ensemble Cast and what New York Magazine calls "the performance of her life." The film went on to earn a 2012 Academy Award nomination for Best Original Screenplay. Moore made her directorial debut in the acclaimed Lifetime Original Movie "Five," an anthology of five short films exploring the impact of breast cancer on people'slives. The film landed her a 2012 Director's Guild Nomination.
Lifetime ordered eight episodes of the series created by Amanda de Cadenet and produced by decadenet, Inc. The Conversation with Amanda de Cadenet is executive produced by Moore and de Cadenet, with Rob Sharenow, Gena McCarthy and David Hillman of Lifetime. Andrew Fried (Iconoclasts) is co-executive producer.
ABOUT LIFETIME
Lifetime Television is committed to offering the highest quality entertainment and information programming, and advocating a wide range of issues affecting women and their families. Lifetime Television(R), LMN(R), Lifetime Real Women(R) and Lifetime Digital(TM) are part of Lifetime Entertainment Services, LLC, a subsidiary of A+E Networks. A+E Networks is a joint venture of the Disney-ABC Television Group, Hearst Corporation and NBC Universal.
To get a sneak peek at the new series on Lifetime, click below!
Related Stories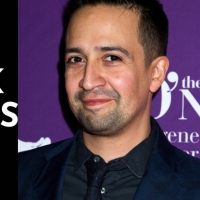 Lin-Manuel Miranda To Return For HIS DARK MATERIALS Season 3 On HBO

October 6, 2022

HBO has confirmed that award-winning composer and actor Lin-Manuel Miranda will return for the third season of the fantasy drama.
---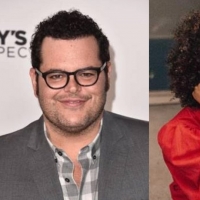 Development Halts On Disney+ BEAUTY AND THE BEAST Prequel Series

February 10, 2022

A planned Beauty and the Beast musical prequel series will not move forward at Disney+.
---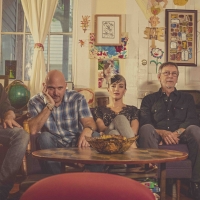 Tony & Grammy Winner Michael Cerveris' Loose Cattle to Stream Live Performance Tonight

January 5, 2022

Loose Cattle, fronted by two-time Tony Award & Grammy winner Michael Cerveris and Kimberly Kaye, will stream a performance live from New Orleans tonight!
---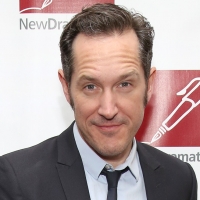 Bertie Carvel Joins THE CROWN Season Five As Tony Blair

October 28, 2021

The acclaimed Netflix series, 'The Crown' has added Tony Award-winning actor Bertie Carvel to its cast in the role of British Prime Minister Tony Blair.
---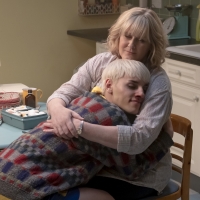 REVIEW ROUNDUP: What Do Critics Think of EVERYBODY'S TALKING ABOUT JAMIE?

September 17, 2021

Inspired by true events, Everybody's Talking About Jamie follows Jamie New (Harwood), a teenager from Sheffield, who dreams of life on stage.
---