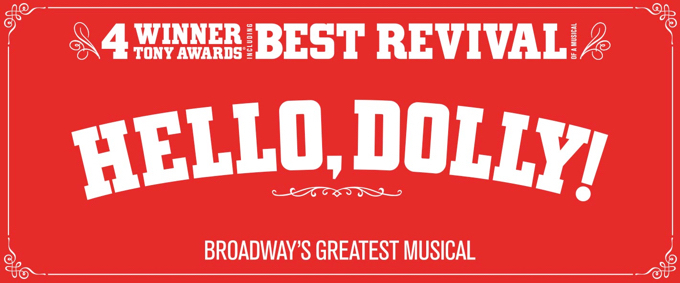 Click Here for More Articles on HELLO, DOLLY!
STAGE TUBE: Bette Midler Talks DOLLY, HOCUS POCUS, and More on NBC's TODAY!
Rehearsals may not start until January, but Bette Midler is already hard at work preparing for her return to Broadway. "I'm excited, I'm unnerved, I'm utterly game. I love the character, I know the score, I'm learning the dances," the icon told NBC Today on Sunday morning. The iconic entertainer, whose career has spanned over five decades sat down with Willie Geist to chat about Midler's recent rerelease of the album that put her on the map, "The Divine Miss M," which film performance of hers she loves the most, and what it was like working at the Continental Baths, where she first began to build a following.
Bette Midler made her Broadway debut in Fiddler on the Roof, and even then, she understood the importance of doing matinees. Her remarkable career started while singing in New York bathhouses, where she was given the name, "The Divine Miss M." Her record debut, "The Divine Miss M," earned her a Grammy Award for Best New Artist. In 1979, Bette made her film debut in portraying a doomed and self destructive rock & roll singer in The Rose, for which she earned the Golden Globe for Best Actress, Academy Award nomination, and Grammy Award for Best Pop Vocal performance.
In 1988 Bette starred in Beaches, and received her third Grammy Award, Record of the Year, for the film's title song, "Wind Beneath My Wings." Midler garnered her second Best Actress Golden Globe and Academy Award nomination for Mark Rydell's For The Boys. Additional film credits include: Down and Out in Beverly Hills, Ruthless People, Big Business, Scene's From a Mall, Hocus Pocus, The First Wives Club, The Stepford Wives, Then She Found Me and The Women. This past January she concluded her critically acclaimed Vegas extravaganza The Showgirl Must Go On at the Colosseum at Caesars Palace, with over 200 performances that were seen by over a half-million people in two years. Fifty years, four Grammys, four Golden Globes, three Emmys, a Tony Award and tons of record-breaking performances since she hit the scene, the "Divine Miss M" is still going strong.
Michael Stewart's (book) and Jerry Herman's (music and lyrics) masterpiece, HELLO DOLLY!, returns to Broadway starring none other than Bette Midler. Directed by four-time Tony Award winner Jerry Zaks, Hello, Dolly! will begin performances at Broadway's Shubert Theatre (225 West 44th Street) on March 15, 2017.
This production, the first new production of Hello, Dolly! to appear on Broadway since it opened more than fifty years ago, will pay tribute to the original work of legendary director/choreographer Gower Champion, which has been hailed both then and now as one of the greatest stagings in musical theater history.
Check out the full video of the interview below!