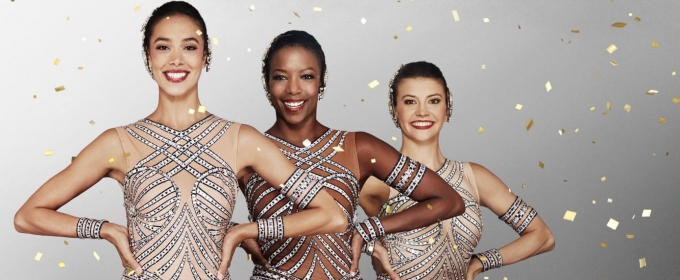 Click Here for More Articles on Rockettes
SOCIAL: Radio City Rockettes to Perform at Trump Inauguration; The Arts Community Responds
UPDATE: Check out our further coverage including a letter from the Rockettes union to its membership by clicking here!
The theatre community and others have taken to social media to express outrage at an announcement made earlier today that the Radio City Rockettes are scheduled to perform at the inauguration of President-elect, Donald Trump.
Today, chairman of the Madison Square Garden Company, James Dolan, made the announcement that the dance troupe would be joining the Mormon Tablernacle Choir and America's Got Talent runner-up, Jackie Evancho at the inauguration of president-elect Donald Trump. The high-kicking stars of Radio City Music Hall are one of only three acts confirmed for the event so far.
There has been some speculation within the industry as to whether the dancers could face legal consequences for refusing to perform at the inauguration
In a statement, Dolan expressed excitement at having the iconic dancers join the "festivities" of the inauguration, stating, "The Radio City Rockettes, an original American brand, have performed at Radio City Music Hall since 1932 and, as treasured American icons, have taken part in some of the nation's most illustrious events such as Super Bowl halftime shows, Macy's Thanksgiving Day parades and presidential inaugurations, including in 2001 and 2005," Dolan said in a statement. "We are honored that The Rockettes have again been asked to perform in the upcoming inauguration festivities."
Neither the union representing the Rockettes, the American Guild of Variety Artists, nor MSG were available for comment immediately at the time of writing. We have reached out to both and will continue to follow the story.
Check out some of the tweets from the theatre community below.
---
Nope. No way. Don't make the @Rockettes dance 4 that man. Stage artists are an inclusive community. #Trump is everything we stand against.

— Fran MercantiAnthony (@HelloFrances) December 22, 2016
Just heard that AGVA has told the full time Rockettes that they must perform at the Inauguration or they can be fired and/or sued.?????????????

— AnnoyingActorFriend (@Actor_Friend) December 23, 2016
Hope @AGVAUSA will STAND UP for the talented women of the @Rockettes and their right to refuse to perform at the inauguration. #unionstrong

— Mamie Parris (@MamieParris) December 22, 2016
Wish I could personally shield each & every @Rockettes "kitty" during the famous kickline, but I can't. Maybe they just shouldn't perform.

— Betsy Wolfe (@BetsyWolfe) December 23, 2016
At inauguration Rockettes should do that domino thing where they all fall 2 the ground, then 1 reaches out & gasps "America" & dies. SCENE.

— Lesli Margherita (@QueenLesli) December 23, 2016
Disappointed to hear the @Rockettes are performing at @realDonaldTrump's inauguration.

— Will Chase (@WillChaseMe) December 23, 2016
Don't hate on them hate on the asshats who are making them do it ?? email or call to show that you don't support this

— Humans Of Broadway (@BroadwayHumans) December 23, 2016
Related Articles