Review Roundup: GREY GARDENS, Starring Betty Buckley and Rachel York, in L.A.
"Grey Gardens" The Musical opened at CTG/Ahmanson Theatre on July 13, 2016. Directed by Michael Wilson, performances of the bittersweet story continue through August 14. The book for "Grey Gardens" The Musical is by Doug Wright, with music by Scott Frankel and lyrics by Michael Korie.
Rachel York and Betty Buckley lead the cast, with, in alphabetical order, Bryan Batt (AMC's "Mad Men"), Peyton Ella, Sarah Hunt, Simon Jones, Katie Silverman, Davon Williams and Josh Young. The cast also includes Olivia Curry, Rogelio Douglas Jr., Steven Good, Melina Kalomas,Michelle London and Rebecca Spencer.
Set in East Hampton, New York, "Grey Gardens" The Musical tells the story of Big Edie and Little Edie, the eccentric aunt and cousin of Jacqueline Kennedy Onassis, and their journey from glamorous aristocrats in the 1940s to notorious recluses in the 1970s, living in a crumbling house filled with memories and cats.
Let's see what the critics had to say...
Don Grigware, BroadwayWorld: Grey Gardens explores the fiercely fiery relationship between the two Edies, offering Betty Buckley (older Big Edie) and Rachel York (younger Big Edie/Little Edie) their most cherished roles to date...Under Michael Wilson's even direction, both actresses give astounding performances. York does her best work in Act Two as Little Edie. With just an empty, faraway glance or the resigned tone of her voice "Coming, mother darling" - there is no exaggeration present - she nails the bitter loneliness. Buckley too, brilliantly conveys a helplessness from moment to moment that is completely without affectation. Her comedic turn with "The Cake I Had" is sheer delight.
Jordan Riefe, The Hollywood Reporter: As the younger Edie, Hunt is pretty and vivacious with none of the idiosyncrasies intimating her later, fractured self. Her most affecting song, "Daddy's Girl," is a desperate plea to convince Kennedy of her fidelity. As moving as it is, the first act belongs to York as Edith, a mother from hell who demands the center spotlight, which is York's proven natural milieu...If York weren't so dominant in the role, gracefully balancing hilarity with pathos, it would be a pity that Buckley...doesn't get more stage time.
Charles McNulty, Los Angeles Times: The passing of a decade hasn't dimmed my memory of their virtuosic outlandishness, but I was eager to see what actresses as resourceful as York and Buckley could do with these stranger-than-fiction characters...The first act still drags, with far too many unmemorable pastiche numbers trying to duplicate Cole Porter's champagne fizz...But York and Buckley are divine in the second act. York hews closely to the middle-aged "Little Edie" of the documentary (she pulls off the switch in roles with élan) while imbuing every moment with musical effervescence. Buckley...sketches with impressionistic strokes the elderly Edith, whose strength has diminished but whose will remains indomitable...It's not too soon to contemplate a Broadway revival of "Grey Gardens," and this production has certainly found the right leads.
Imaan Jalali, LAexcites.com: Wonderfully directed by Michael Wilson, this version...is headlined by Broadway legend Betty Buckley as Edith and stage superstar Rachel York as Edie. It is a tale of two sides of the same coin, though one burnished and the other frayed...Buckley is fantastically charismatic as Edith, offering insight into why Edie has stayed around for the last 32 years..."Grey Gardens" deserves the highest recommendation for outstandingly layered performances by Betty Buckley, and especially Rachel York, who handles the complex personae of both Edith and Edie with virtuoso proficiency.
Dyanne Weiss, Guardian Liberty Voice: Many musicals feature show-stopping numbers that redeem otherwise tepid ones. However, few musicals feature the heart-wrenching starring performance that makes "Grey Gardens: The Musical"...so worth seeing. Rachel York plays the dual roles of Edith Bouvier Beale in middle age and later her daughter, Little Edie, in her 50s in this bittersweet show with such nuanced character, deliberately off singing at times, and eye rolls that can be seen in the rafters.
Check back for updates!
Photo Credit: Craig Schwartz
To read more reviews, click
here
!

Related Stories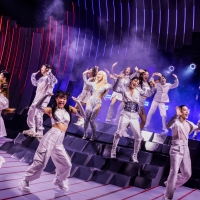 Review Roundup: KPOP Opens on Broadway!

November 27, 2022

Critics have weighed in on KPOP, starring K-pop superstar Luna as MwE, directed by Teddy Bergman, with a book by Jason Kim, and music and lyrics by Max Vernon. KPOP officially opened on Sunday, November 27th at the Circle in the Square Theatre.
---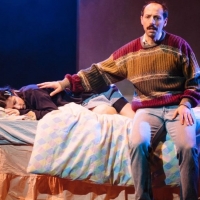 Review Roundup: BAGHDADDY Opens at the Royal Court

November 25, 2022

Read the reviews for Baghdaddy, written by Jasmine Naziha Jones and directed by Milli Bhatia, running at the Royal Court Jerwood Theatre Downstairs through Saturday 17 December 2022.
---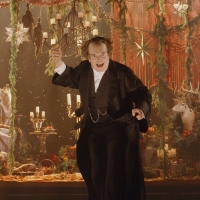 Review Roundup: Jefferson Mays Brings One-Man A CHRISTMAS CAROL To Broadway!

November 21, 2022

Tony Award winner Jefferson Mays' stars in the new Broadway production of his universally celebrated, one man virtuoso, tour-de-force performance in Charles Dickens' A Christmas Carol.
---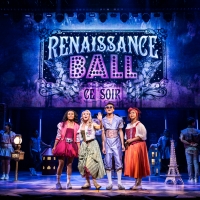 Review Roundup: & JULIET Brings The Music of Max Martin To Broadway

November 17, 2022

The highly anticipated new musical & Juliet opens tonight on Broadway at the Stephen Sondheim Theatre (124 West 43rd Street). Read the reviews!
---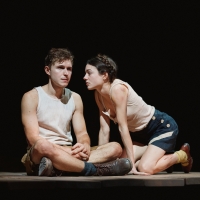 Review Roundup: Bess Wohl's CAMP SIEGFRIED Opens At Second Stage Theater

November 15, 2022

The New York Premiere of CAMP SIEGFRIED, the new play from Tony Award-nominee Bess Wohl (2ST's Grand Horizons and Make Believe), directed by Tony Award-winner David Cromer (The Band's Visit, 2ST's Man from Nebraska) opens tonight at Second Stage's Tony Kiser Theater.
---