Recently Inaugurated American National Ballet Fires 23 Dancers Ahead of Planned Merger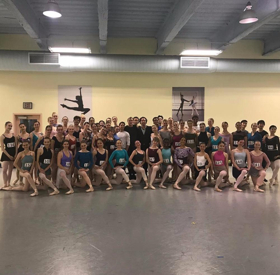 Dance Magazine reports that the newly formed American National Ballet in Charleston, SC quietly let go 23 of its performers on Monday evening ahead of what is said to be a planned merger with another unnamed company, planned by new management.
The American National Ballet's original vision was "reengineering the culture of ballet for the next generation, showcasing the diversity of our nation, and driving innovations enabling accessibility."
The company had a number of announced but never realized artistic directors including Octavio Martin, Rasta Thomas, and Alexandre Proia.
Half the company members let go were unpaid members of their second-tier company, who were unpaid but had subsidized housing and a stipend, according to the Post and Courier.
As a result of the firings, principal dancer Sara Michelle Murawski publicly announced her resignation on social media.
Original founder Ashley Benefield, who has been away on personal leave out of state since August, posted the following statement on social media:
"As the founder, I am completely devastated by what has been done and the way it was done. The new leadership had destroyed all that we worked so hard to built and I can not stand behind them or their actions. ANB was created to be different from any other company and was supposed to set a new standard in how it treated its dancers. Everyone involved should be ashamed of themselves and how this was handled."
Benefield is no longer associated with the company.
New COO Beth Bogush told the Post and Courier the company still has 24 dancers currently and is working to hold auditions so that each company, first and second, have 15 dancers each. They are currently planning a December gala and fundraiser performance.
Related Articles
More Hot Stories For You